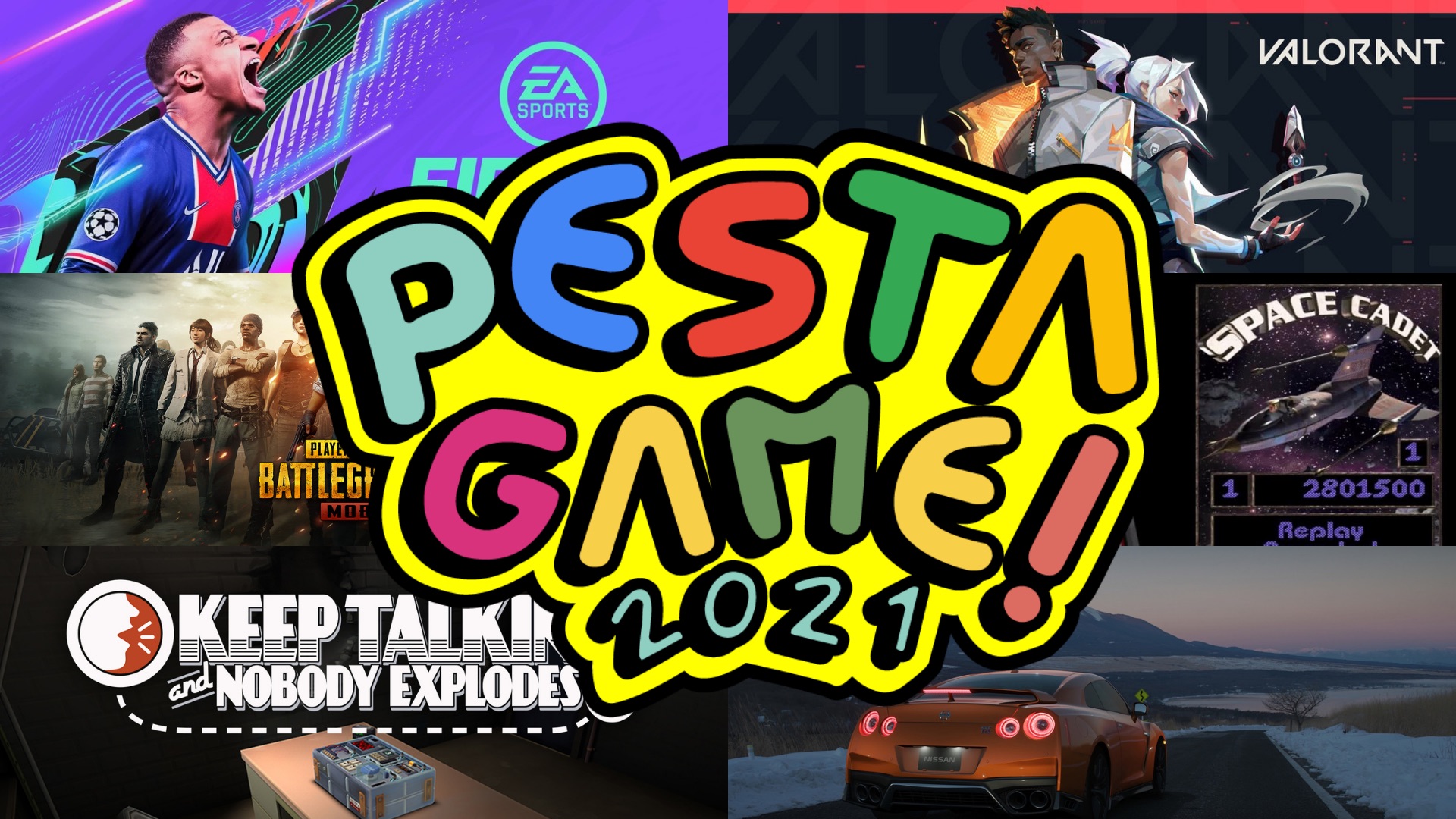 [ UPDATE 21/01/2021 16:40 ]: YouTube Malaysia announces their postponement of Pesta Game until further notice. Google said that "this is the safest decision to take" after "close consultation" with their partners MyGameOn and IGN Southeast Asia.
YouTube has announced Pesta Game—Malaysia's first virtual 'sports day' event featuring some of Malaysia's most popular YouTubers as participants, to be held on 30 and 31 January. They will be representing their 'sports houses' and will compete against each other by playing video games.
Pesta Game will feature YouTubers like Isaac Osman, Syedot ASMR, Wiser MY, Athisha Khan, Fuzz Channel, and Dumpling Soda. The event will also be streamed live simultaneously through the participants' YouTube channels, as well as YouTube channels for NTV7, TV3 and TV9.
How will it work?
In addition to the chosen YouTubers participating in different teams on the 30 and 31 January, everyone is encouraged to "join" alongside their favourite creators. They can either view the event to stand a chance to win prizes, or even join their favourite creators in-game. Selected audience members will be sorted into several houses, each led by one creator.
The games that will be played are Valorant, PUBG, Keep Talking and Nobody Explodes, and FIFA 21. However, Google noted that the games featured won't necessarily be played during the event.
"Gaming has always been an important part of the Malaysian YouTube community, and there's certainly no better time to game than the present. Pesta Game allows us to get together safely from the comfort of our homes and be immersively entertained by countless gaming live streams featuring Malaysia's favourite Creators on YouTube across mobile devices, desktops and connected TVs," said Ben Jern, Head of YouTube Malaysia.
Google didn't really specify an exact time that Pesta Game will start. However, you can subscribe to the channels that would be involved, as well as sites like IGN Southeast Asia and MyGameOn for more information as it gets closer to the event—as they are both official partners for Pesta Game.
[ IMAGE SOURCE ]
Related reading