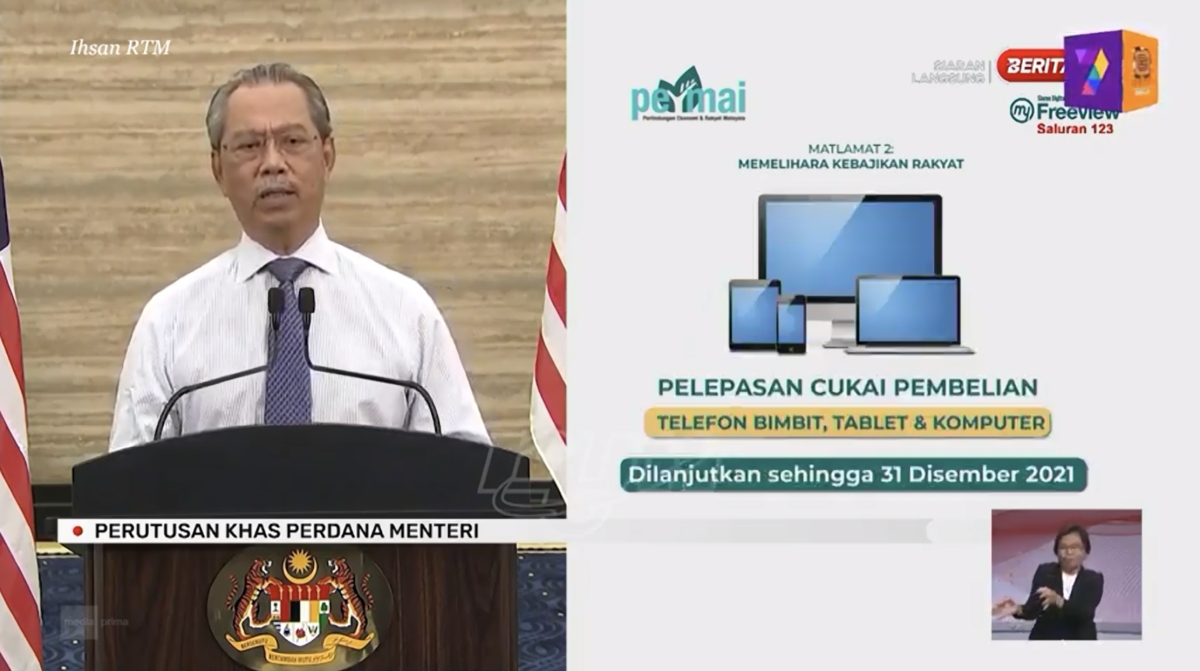 During today's live address, Prime Minister Muhyiddin Yassin has introduced an additional aid package (PERMAI) to help Malaysians cope with the impact of COVID-19. One of the notable announcements is the extension of the previous tax exemption for the purchase of smartphones, tablets and computers for Work For Home arrangements.
According to Muhyiddin, the tax exemption will be continued until the 31st of December 2021. No further details are provided at the time of writing and it isn't clear if there's any difference from the previous PENJANA announcement.
When the incentive was introduced last year, employees that have received devices from their employers for the purpose of Working From Home, are able to get an income tax exemption of up to RM5,000 for purchases made from 1st July 2020. There's also an individual income tax relief of up to RM2,500 on the purchase of handphone, notebook and tablet from 1st June 2021.
We will update this post when we have more details.
[ IMAGE SOURCE ]
Related reading