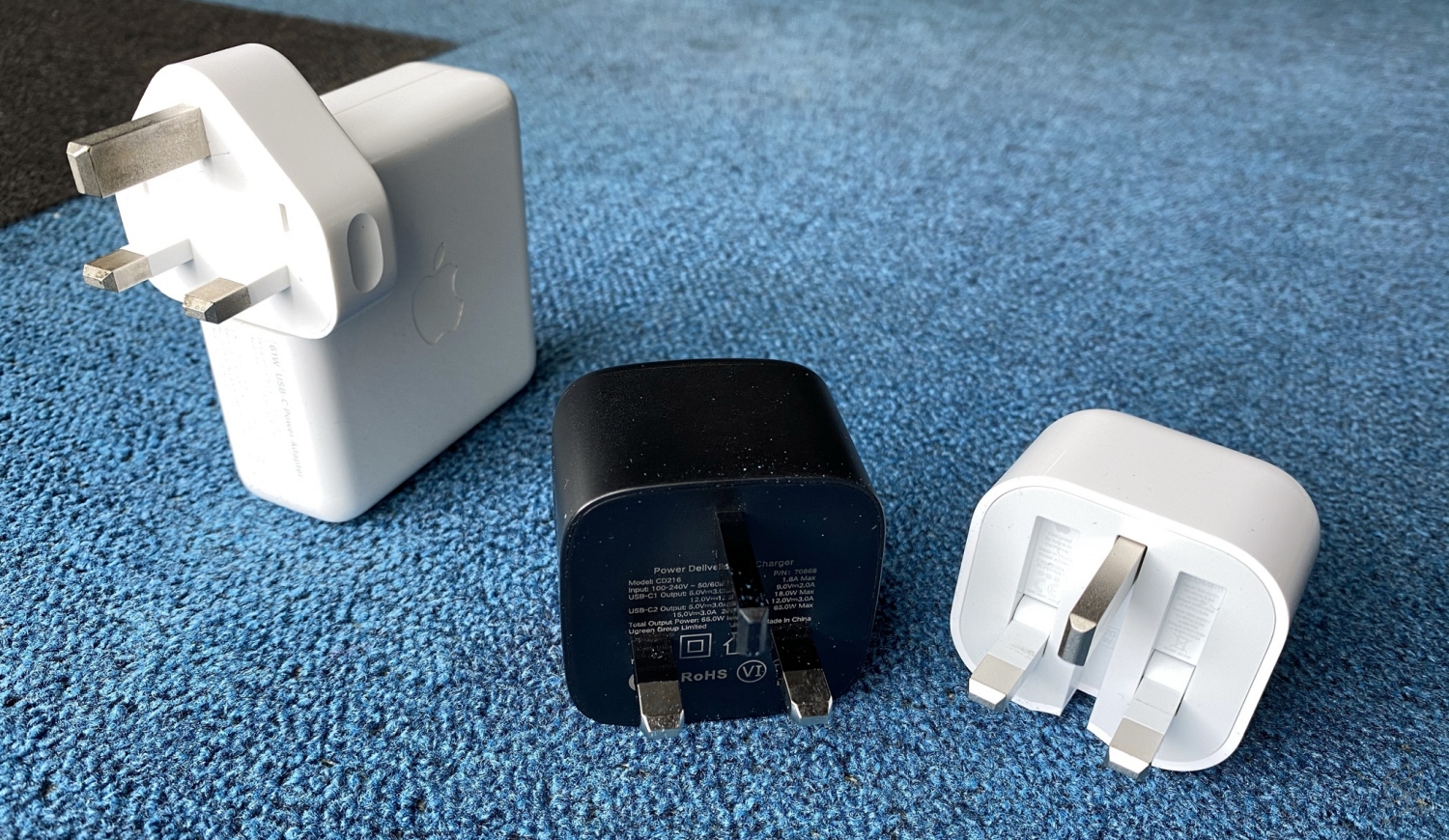 Apple certainly made waves when they released the iPhone 12 without a charger in the box. Samsung had some fun at the Cupertino-based company's expense, although the Korean company is rumoured to be following suit, along with the likes of Xiaomi. However, the company is reportedly planning smaller, and lighter USB-C wall chargers for the future—based on gallium nitrite (GaN) technology.
GaN chargers have grown in popularity recently, and if you're keen, you can actually pick up one of them from a third party brand pretty easily (particularly if you want to take get the fastest charging speeds on your iPhone 12). Basically, GaN chargers are typically smaller than regular, silicon chargers, and the material used is able to conduct higher voltages over time.
In any case, Apple might be working on releasing GaN-based USB-C chargers in 2021, with Digitimes saying that Navitas Semiconductor is expected to receive orders from Apple for the chargers. In return, Apple's chip supplier, TSMC, will provide Navitas with GaN chips.
Why?
The report doesn't provide detailed information on how/why/what Apple is planning to do, but a move to provide GaN chargers would certainly be a logical decision. GaN chargers are growing in popularity for their small form-factor and high charging speeds, so rather than leave the market to brands like Aukey or Ugreen, big players like Apple (or Samsung, so on) have a pretty big opportunity here.
Meanwhile, reliable source Ming-Chi Kuo has predicted that there will be "two or three new chargers in 2021" from Apple, so perhaps he was referring to GaN chargers. In the meantime, Apple's current array of chargers include a 96W USB-C adapter, which is meant to be used with the company's MacBook Pro. A GaN charger (such as this one) would easily offer those speeds, but in a smaller, more compact package.
However, I'm pretty sure that any potential Apple-branded GaN chargers are going to cost a pretty penny. A basic USB-C-to-Lightning cable is priced at RM99 on Apple's site in Malaysia, and you'll need to pay RM99 for a 20W USB-C power adapter. GaN chargers are usually fairly pricey, so you can (almost) be sure that Apple is going to slap on an expensive price tag.
So, what do you think? Would you buy a GaN charger from Apple? Let us know in the comments section below.
Related reading