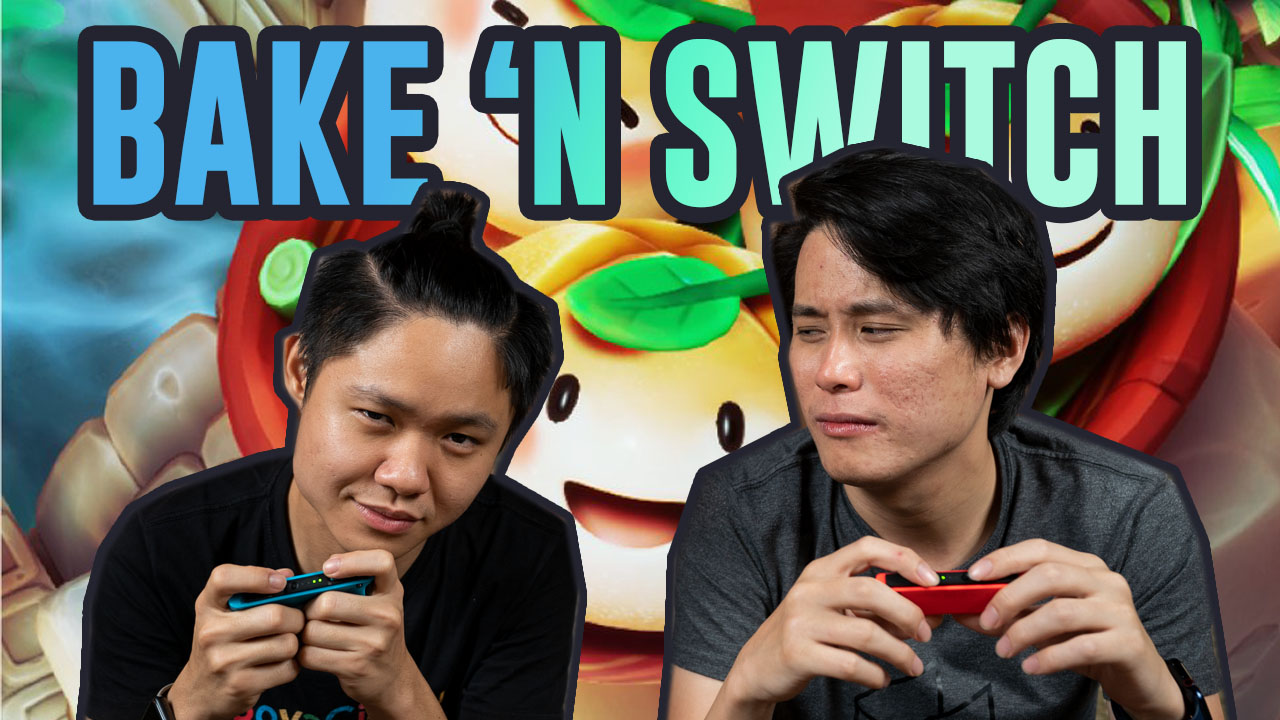 Here's how this video idea started: we heard that Malaysian-based studio Streamline Games developed a game for Nintendo Switch—Bake 'N Switch. And in addition to me wanting to try it out for myself, it would be even more fun to get my co-workers to play it for a video. I couldn't pick a better duo than Nic Ker and Zachary Yoong.
The two of them proved how entertaining it is to watch them suffer by their own hands in a previous video I produced. Nic and Zac's constant bickering is even apparent at our office, but I promise they argue out of fondness.
Multi-player co-ops are usually games that could test the living hell out of a friendship. So their unbreakable bond, as well as their knack for expressive banter made them great candidates to test a multi-player co-op game like Bake 'N Switch.
What is Bake 'N Switch?
While it's more known as a co-op game for the Nintendo Switch, Bake 'N Switch is also playable as a PvP game. You can play with up to 3 other players, but the game can also be played as a single player as a "Bun Solo" adventure.
Your task in the game is to wrangle as many 'dough bits' to make 'bigger dough bits'. The more 'dough bits' you put together, the bigger they are, and the bigger they are, the more points you get when you eventually throw them in an oven to bake.
As you progress in levels, you'll get to also beat up 'mould' that aims to consume the little 'dough bits'. You'll also be introduced to different kinds of 'dough bits', as well as different level designs that get more and more challenging as you go.
You'll be able to play up to 100 levels in the game, unlock 7 different 'dough bits', and play as 6 different baker characters. Each character has different abilities like "bakes fast", "fireball punches", and "lightweight fighter".
If you're familiar with Overcooked, you'll be familiar with how Bake 'N Switch works. Their concepts are pretty similar, but Bake 'N Switch seems more simple. I feel that Bake 'N Switch also wants to throw you in to the deep end and watch you struggle with no proper tutorial to prepare you for what's to come.
And though it might look simple, it was terrifyingly difficult to achieve more than 1 star out of 3 stars. For me personally, it was sometimes both too boring and too difficult at the same time—but I'm not a huge fan of Overcooked, either, because of how difficult and stressful it is. But for co-op gamers who are looking for a challenge, this game might be it for you.
If you're looking to get your first multi-player co-op game, you can try out Bake 'N Switch first because of its adorable graphics, and if you're looking to support Malaysian game-creators. However, Bake 'N Switch costs USD 29.99 (RM121.70) at the Nintendo eShop—you can only purchase it at the eShop. Something like Overcooked 2 only costs USD 12.49 (RM50.68) right now at the eShop—but it's because it is an older game than Bake 'N Switch.
You can also play the game on Steam for RM17.34, and is coming to PlayStation 4. But as far as we know, you cannot play cross-platforms yet.
Related reading