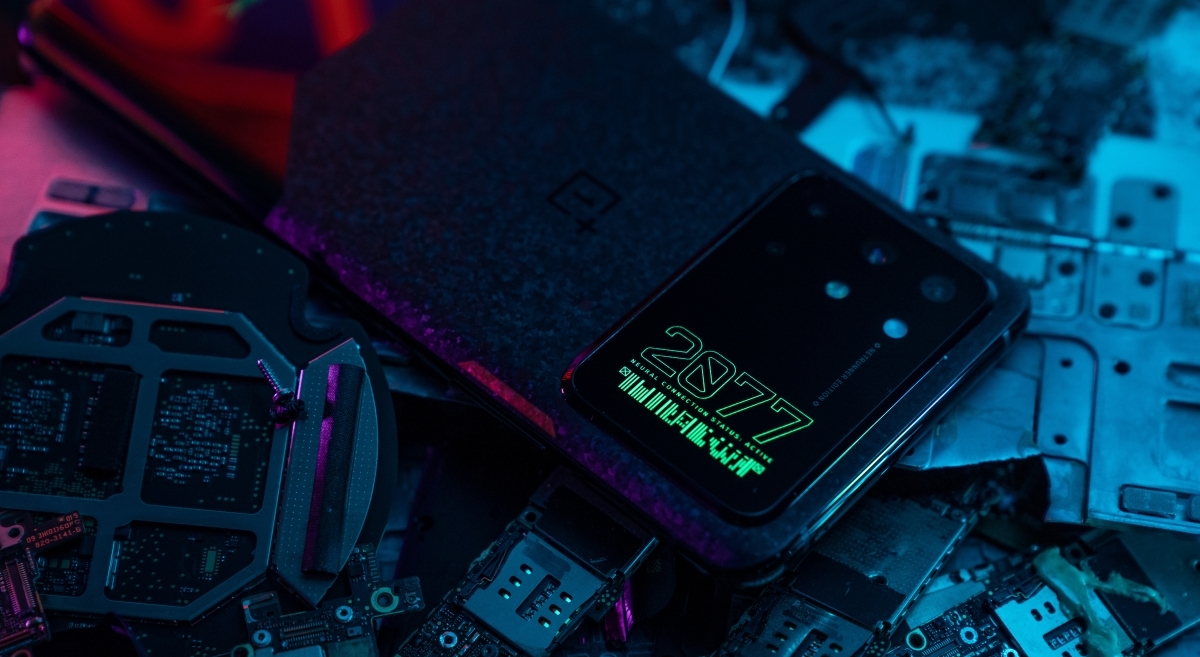 When I wrote about the launch of the Cyberpunk 2077-themed OnePlus 8T recently, I called it the sexiest phone from the company in 2020 thus far. I'm standing by that, although I expressed my disappointment that it was a China-only release, with no word on wider, global availability at the time.
However, Malaysian retailer Mobile2Go has just announced that the OnePlus 8T Cyberpunk 2077 is now up for sale in Malaysia. Do note that this an import set, and warranty coverage will be handled by Mobile2Go, rather than OnePlus' official distributors or channels.
Plus, at a price of RM3,888, you're paying a hefty premium. For some context, the standard OnePlus 8T has a range-topping variant with 12GB of RAM and 256GB of storage going for RM2,999—almost RM1,000 less. The Cyberpunk 2077 edition of the OnePlus 8T appears to be identical under the hood with that configuration, and you'll get the same Snapdragon 865, quad rear camera setup, and 4,500mAh battery.
This is, of course, OnePlus' latest flagship device, which means you're also getting a 120Hz 6.55″ AMOLED display, and OnePlus' fastest charging tech so far: Warp Charge 65.
Of course, the Cyberpunk 2077 version looks a whole lot more unique, and it's a limited edition release to boot. Perhaps the most obvious design change is the ginormous camera bump on the back of the device, with 2077 emblazoned in large, neon green lettering. You'll also get a special case and some themed accessories—which all come in a unique box that matches the Cyberpunk aesthetic.
Guys, what do you think? Is this the sexiest OnePlus phone of 2020? Or is it a bit too garish for your tastes? Share your thoughts in the comments below. To find out more, click here.
[ SOURCE ]
Related reading