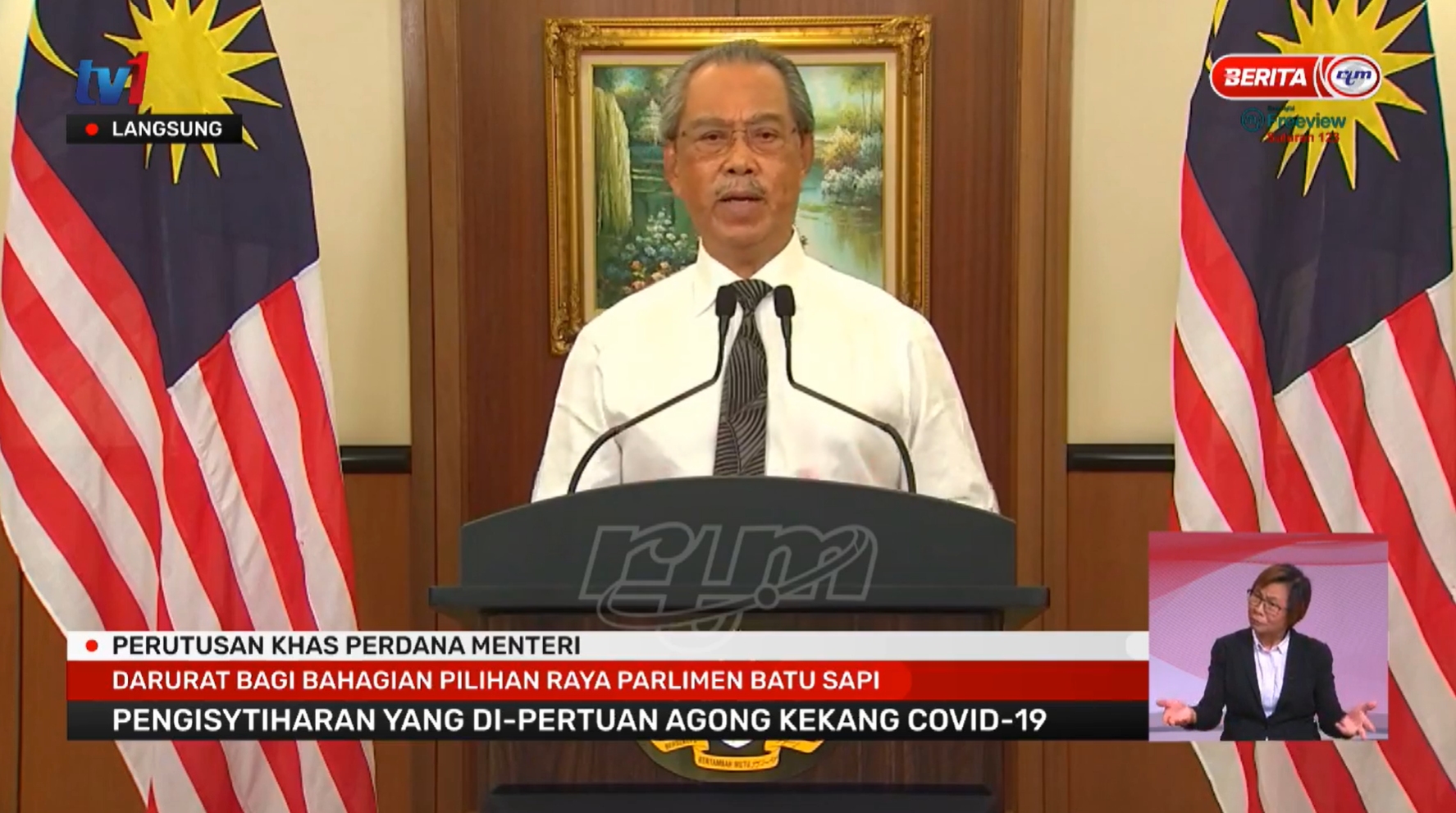 The Batu Sapi by-election has been postponed until further notice after the Yang di-Pertuan Agong declared an emergency for the constituency this evening. The Parliamentary seat in Sabah became vacant after Datuk Liew Vui Keong passed away on 2nd October 2020.
According to the statement issued by the Palace, Prime Minister Muhyiddin Yassin had an audience with the Yang di-Pertuan Agong at 4.00pm this evening to present the advice of the cabinet to declare the proclamation of emergency for the P.185 Batu Sapi constituency. Due to the current COVID-19 situation, the postponement of the Batu Sapi by-election is recommended to prevent a new wave of infections.
With the presented recommendations, the Yang di-Pertuan Agong has given his approval to declare an emergency for the affected area as it is deemed as a proactive approach to curb the spread of COVID-19. His Majesty has expressed concerns about the safety of citizens especially after the surge of new cases and clusters following the Sabah state elections which was held on 26th September 2020.
Prime Minister Muhyiddin Yassin has also addressed the nation this evening to elaborate on the situation. The Election Commission had earlier announced that the Batu Sapi by-election will be held on the 5th December with nomination to take place on the 23rd November.
It is required by law that a by-election must be held within 60 days after the Parliament is informed of a seat vacancy, unless the next Parliamentary election is less than two years away. The only way to postpone the by-election is by declaring an emergency.
If an election were to be held, it will involve interdistrict and interstate movements from critical red and yellow zones. It is also revealed that 3,170 out of the 32,962 registered voters are located outside the constituency including West Malaysia and Sarawak. Although interdistrict travel is not allowed during the CMCO, the government can't stop voters from travelling as it is their right to vote under the constitution.
The Prime Minister has assured that the Batu Sapi by-election can be held as soon the COVID-19 crisis is over. During the emergency, there will be no curfew or military-style administration imposed in Batu Sapi.
Apart from Batu Sapi, two more lawmakers from Perak and Sabah have passed away recently which will also trigger by-elections. This includes Gerik MP Hasbullah Osman and Bugaya state assemblywoman Manis Muka Mohd Darah.
[ SOURCE, IMAGE SOURCE ]