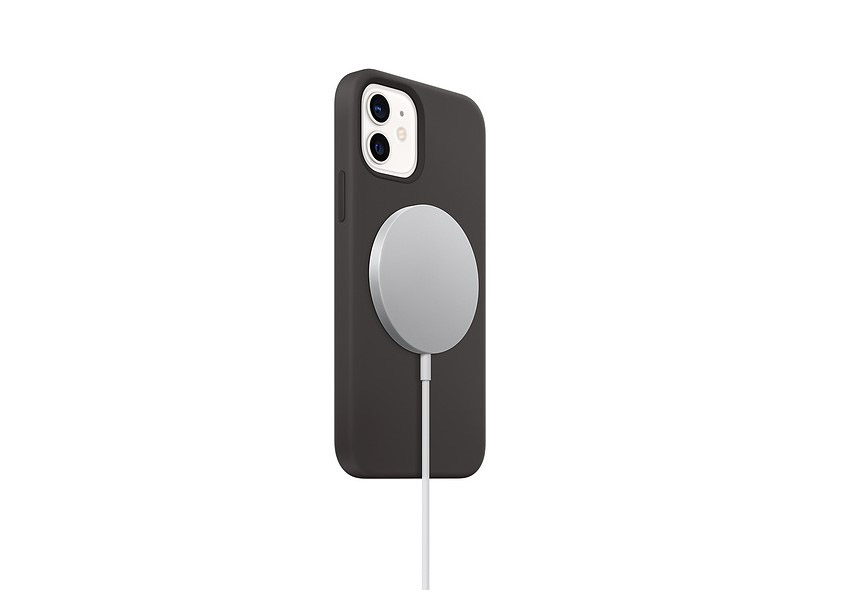 The upcoming iPhone 12 Mini will be limited to charging speeds of up to 12W when used with the new MagSafe Charger instead of up to 15W for all other iPhone 12 models. The information comes from a recently updated Apple support document.
In case if you are not all caught up, the new iPhone 12 series has a magnetic ring around its wireless charging coil that works with the new MagSafe feature that lines the phone with the MagSafe Charger that takes the hassle out of finding the sweet spot to charge. It also allows for magnetic accessories to be attached to the back of the device.
The iPhone 12 Mini can achieve 12W charging speeds with a USB-C Power Delivery power adapter that is at or above 9V/2.03A. The document also notes that power delivered to any iPhone 12 model at any moment will vary depending on various factors, including temperature and system activity.
As for the other iPhone 12 models, they can achieve peak 15W charging speeds with a USB-C Power Delivery power adapter at or above 9V/2.22A or 9V/2.56A. It should also be noted that when Lightning accessories such as EarPods are connected to any iPhone 12 model, the MagSafe Charger will limit charging down to 7.5W to comply with regulatory standards. 
It should be noted that Apple's new MagSafe Charger can be used to charge other Qi Wireless compatible devices at a maximum charge of 7.5W.
According to Apple, the MagSafe Charger should be connected to a power source before placing an iPhone on it. This is to allow for the charger to verify that it is safe to deliver maximum power. Should you place your iPhone on the MagSafe Charger before plugging it in, just remove the iPhone and wait three seconds before putting it back on to resume charging at its maximum power delivery.
Apple reminded users that as with other wireless chargers, the iPhone or MagSafe Charger might get warmer as it charges. To extend the lifespan of the iPhone's battery, the phone's software might limit charging above 80% if the battery gets too warm.
It also mentioned that if an iPhone is kept in a leather case while charging with the MagSafe Charger, the case might show circular imprints from the compression of the leather which is said to be normal. But if you are worried this damages the aesthetics of the case, Apple suggests using a non-leather case.
The MagSafe Charger, available at RM179, is already listed on Apple's website though you can't order it just yet. Apple has also listed a whole range of MagSafe compatible cases that come in a variety of different colours for RM219 each.
The iPhone 12 series will be available in Malaysia starting from 13 November. If you're interested, pre-orders for all models will be available from 9.00pm on 6 November. To find out what's new, check out our iPhone 12 and iPhone 12 Pro announcement post. For a quick rundown, here are 12 things you need to know.
[SOURCE]
Related reading