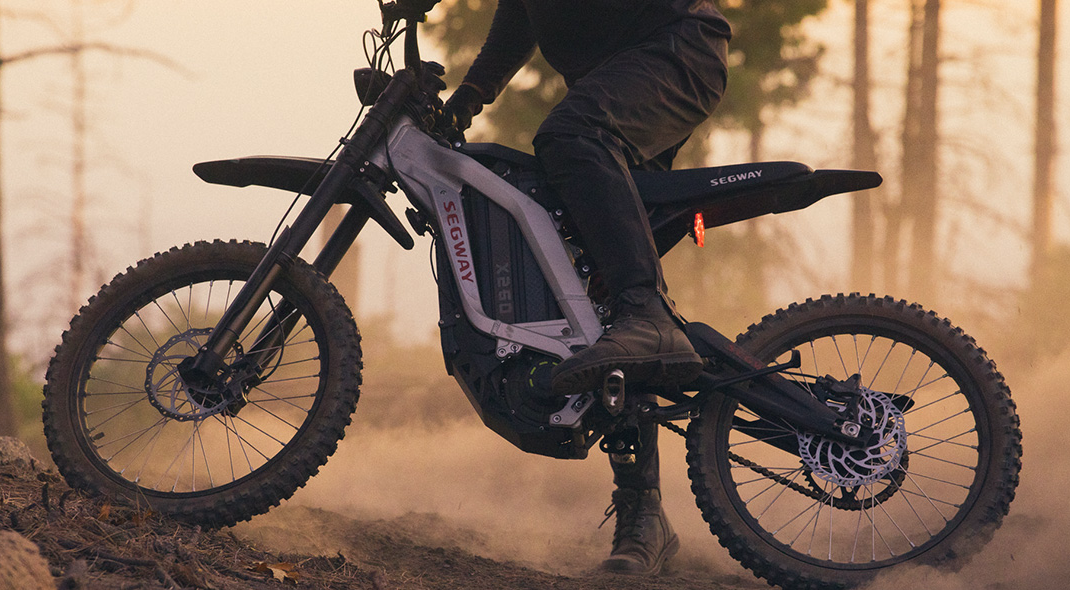 You can now pre-order a Segway X160 and X260 Dirt eBike at Scooterz Malaysia. These are Segway's first electric dirt bikes which are priced from RM13,888 for the X160, and it goes up to RM19,888 for the X260.
The Segway Dirt eBike is made for you to go on off-road excursions like going up a hill or through trailed path of the jungle—as seen in the video above. According to Segway-Ninebot, it's also compact, lightweight, easy-to-maintain, and budget friendly.
How do the X160 and the X260 compare?
The X160 looks about the same as the X260, but it has a slightly more compact look. You can buy each of them in four different colours—black, red, blue and white. They both also have fast charging and swappable batteries, and you're able to make DIY modifications as the bikes have universal parts.
The bikes can stabilise and adapt to off-road terrains. Additionally, they both have eco mode and sport mode—which will let you pop wheelies on demand.
The X160 weighs 48kg, has a top speed of 50km/h and can accelerate from 0 to 50 km/h in slightly over 4 seconds. It can also climb a 35% incline.
The batteries require a charge time of 4 to 5 hours, and on a single charge the bike can travel 65km. You can also control things like performance and speed modes or check battery levels with an app via bluetooth.
The X260, on the other hand, is a more powerful eBike. It shares the same acceleration speed as the X160 but it has a top speed of 75km/h and can climb a 45% incline.
It's charging time is also quicker, at a rated 3 to 4 hours. On a single charge, the X260 has a range of 120km—almost double the X160. However, it does weigh 7kg more than the X160—so it might be a con if you're looking for a more light-weight bike.
For more information on the Segway X160 and X260 Dirt eBikes, click here. You can also use the same link to pre-order these bad boys for your next field trip.
[ SOURCE ]
Related reading