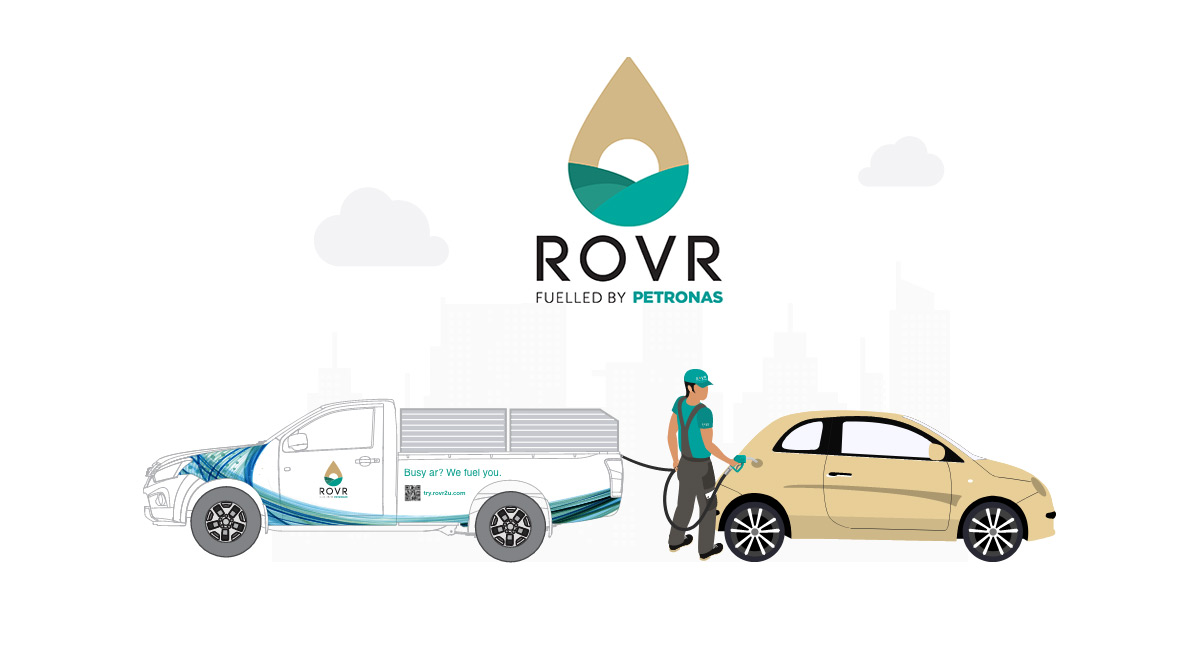 Need to go for a long distance drive after work but your car's fuel tank is almost empty? Soon, you can order a full tank online with the new Petronas ROVR service and they will deliver the petrol straight to you at anytime of the day.
In case you missed it, Petronas ROVR is a mobile refueling service which brings the "petrol station" to any location. It has been deployed at several locations including rest stops on the MEX highway. Instead of using its commercial trucks with 4,000-litre and 11,000-litre capacity, it appears that ROVR is deploying smaller pickups for direct consumer delivery.
At the time of writing, it appears that the ROVR service isn't officially available just yet but they have a test page for you to try out the ordering experience. From the looks of it, there's no diesel option and the platform only offers RON 95 and RON 97 petrol. You can order by the amount of litres, total price or full tank.
According to the FAQ, there will be a delivery charge between RM5 to RM15. This should vary depending on your location and time required. When we try to order on the demo page, the delivery charge shown is RM2 if you can wait for over 8 hours. If you need it urgently, it costs RM3 for delivery within 4 hours or RM4 if you need it within 2 hours.
When you put in the request, you will need to provide specific details of your vehicle and where it's park. You will have to leave your fuel flap of your vehicle open so that they can refill your car without having you to be present during the process. Petronas says that its mobile fuel delivery service meets all safety guidelines as well as relevant authority requirements at your convenience. The delivery drivers are commercially licensed and its trucks are certified safe by JPJ and Bomba. The mobile trucks are also equipped with spill containment kits and fire extinguishers.
According to Petronas, ROVR's upcoming service will be limited to the Klang Valley and they have plans to expand it to serve all Malaysians nationwide. So far there's no dates mentioned and we've reached out to Petronas for more info. What do you think of the service? Would this be something you'll use? Let us know in the comments below.
Related reading