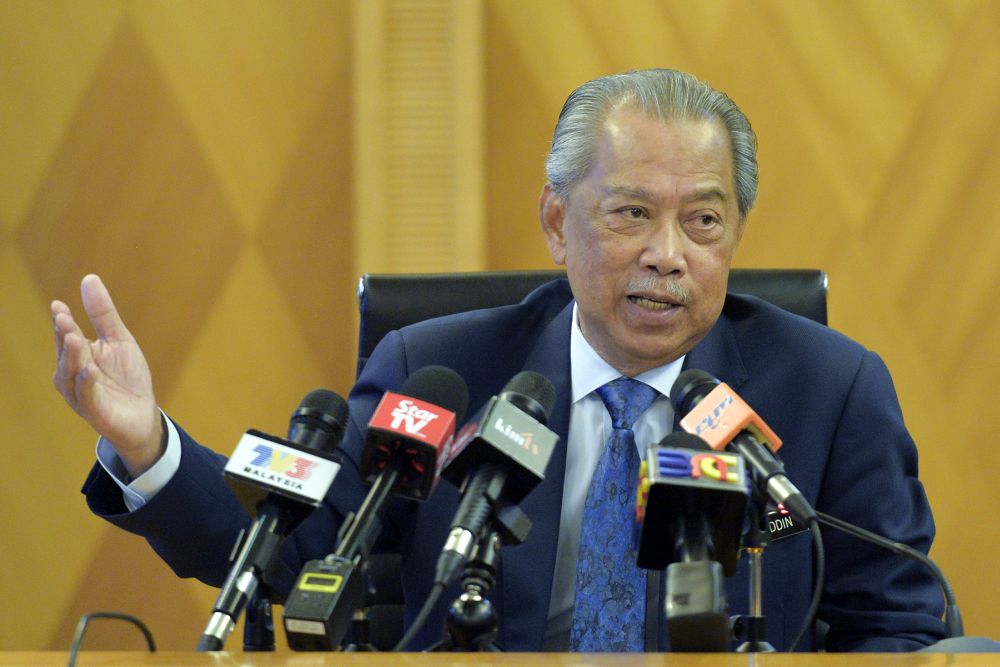 Prime Minister Tan Sri Muhyiddin Yassin has shared during a town hall session with civil servants in Johor that global technology giants such as Microsoft, Amazon and Google are keen to help develop Malaysia into a regional hub for information technology. He said representatives of the major tech companies had expressed interest during a meeting with him recently to make Malaysia a regional centre.
While the tech giants have express their readiness to be involved, he said that the main issue raised is the lack of access and our internet is not efficient. Muhyiddin who is also the Member of Parliament of Pagoh has said that Malaysia has not achieved a competitive level of internet connectivity. He cited the example of Veveonah in Sabah who had to climb a tree to get good internet connectivity to complete her exam.
Muhyiddin added that while the government is committed to improve internet connectivity, the time has come to step forward to expand access. Malaysia currently has the National Fiberisation and Connectivity Plan (NFCP) which is aimed at bridging the digital divide between rural and urban areas.
One of its main objectives is to boost average broadband speeds to 30Mbps at 98% of populated areas by 2023. At the moment, NFCP 1 has been awarded which would improve wireless broadband coverage with 3G or 4G at 152 sites. Sabah has the most allocation with 50 sites which include Veveonah's village in Pitas. The NFCP project in her area was awarded to Edotco and U Mobile, and it is expected to be completed in Q2 2021.
Going back to Muhyiddin's claim that tech giants are interested to develop Malaysia into an regional IT hub, it isn't clear what's the extent of their involvement and how internet access in rural areas would affect their consideration.
Traditionally, US-based tech giants which include Microsoft, Google and Facebook would choose Singapore as their regional hub for Southeast Asia. Singapore is also the location of Apple's first official store in region and it's the same as well for Amazon's Prime Now delivery service. Even Grab which was founded in Malaysia had moved its headquarters to Singapore in 2014.
According to Singapore's Economic Development Board, the island city-state is home to 80 of the world's top 100 tech firms. Apart from having high-capacity and high-speed internet access with over 22 submarine cables, Singapore also claims to have the advantage of developing and attracting world-class talent. If Malaysia wants to be the primary destination for tech firms in the region, it would have to do much more in order to compete with our southern neighbours.
[ SOURCE , IMAGE SOURCE ]