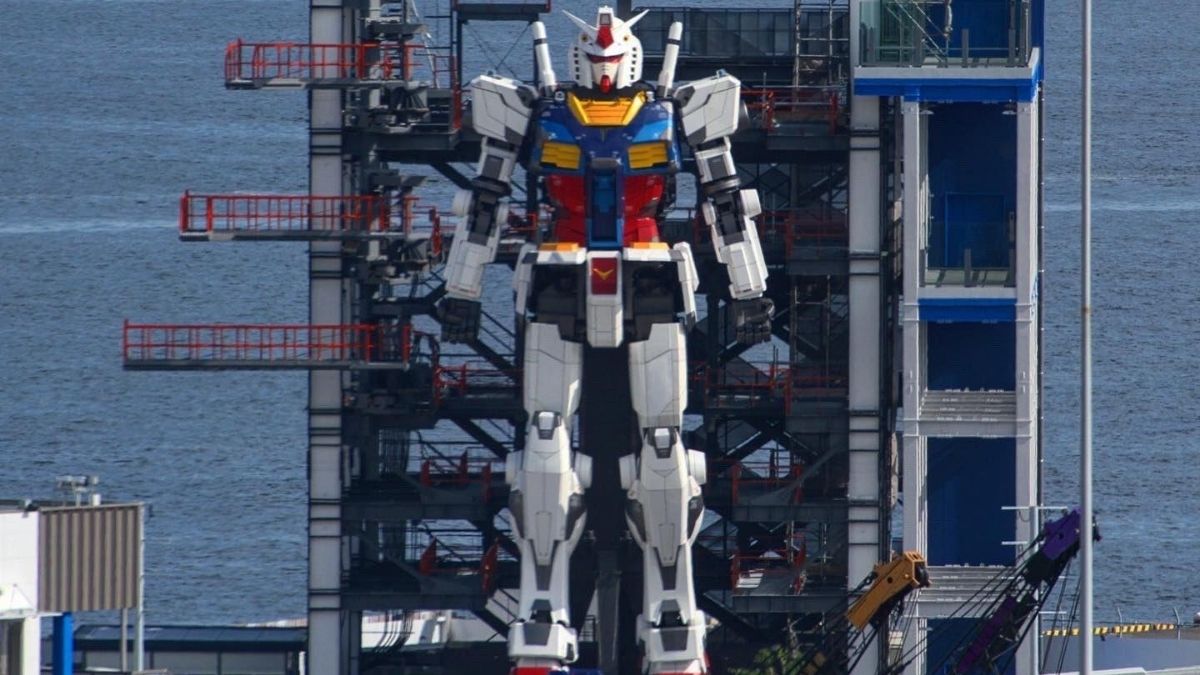 The next time you're in Yokohama, Japan, you might want to head over to the Yamashita Futo harbour for a very, very special attraction. Construction for a life-sized Gundam has reportedly completed, and images have surfaced that show off the giant RX-78 monument in its full and utter glory.
The statue is part of the all-new Gundam Factory Yokohama complex, and has been in the works since 2014. Despite the completion, a Special Experience preview event that was initially scheduled for July 2020 has been cancelled, while the grand opening has been postponed due to COVID-19 concerns.
Regardless, passersby have spotted the life-sized RX-78 Gundam (it'd be hard to miss), an 18m tall giant that weighs in at 25 metric tonnes—the equivalent of about 18 Perodua Myvis.
To signal the finished construction, a traditional jotoshiki ceremony was held where Shinto priests blessed the head of the giant statue before it was hoisted onto the body of the RX-78.
This, according to Soranews, is the second full-scale RX-78 Gundam statue in Japan. The first was located in Tokyo, before the replacement RX-0 Unicorn Gundam was built in its place. However, what's rather interesting is that the Yokohama Gundam has mechanical ability—as you can see in the images and videos above.
If you're planning ahead (post-COVID-19), the Gundam Factory and the RX-78 should be open for business at some point in the near future. The grand opening is still expected to be held within 2020, although organisers are still making preparations in light of the coronavirus pandemic:
"This decision was made to ensure the health and safety of our fans and employees in response to the worldwide spread of COVID-19. We apologize to all of our fans who were looking forward to our grand opening and ask for your understanding.

In the meantime, we will be making preparations so that all of our visitors can enjoy themselves in safety."
To stay up to date on the latest developments, click here for the Gundam Factory website.
[ VIA , 2 , IMAGE SOURCE ]
Related reading