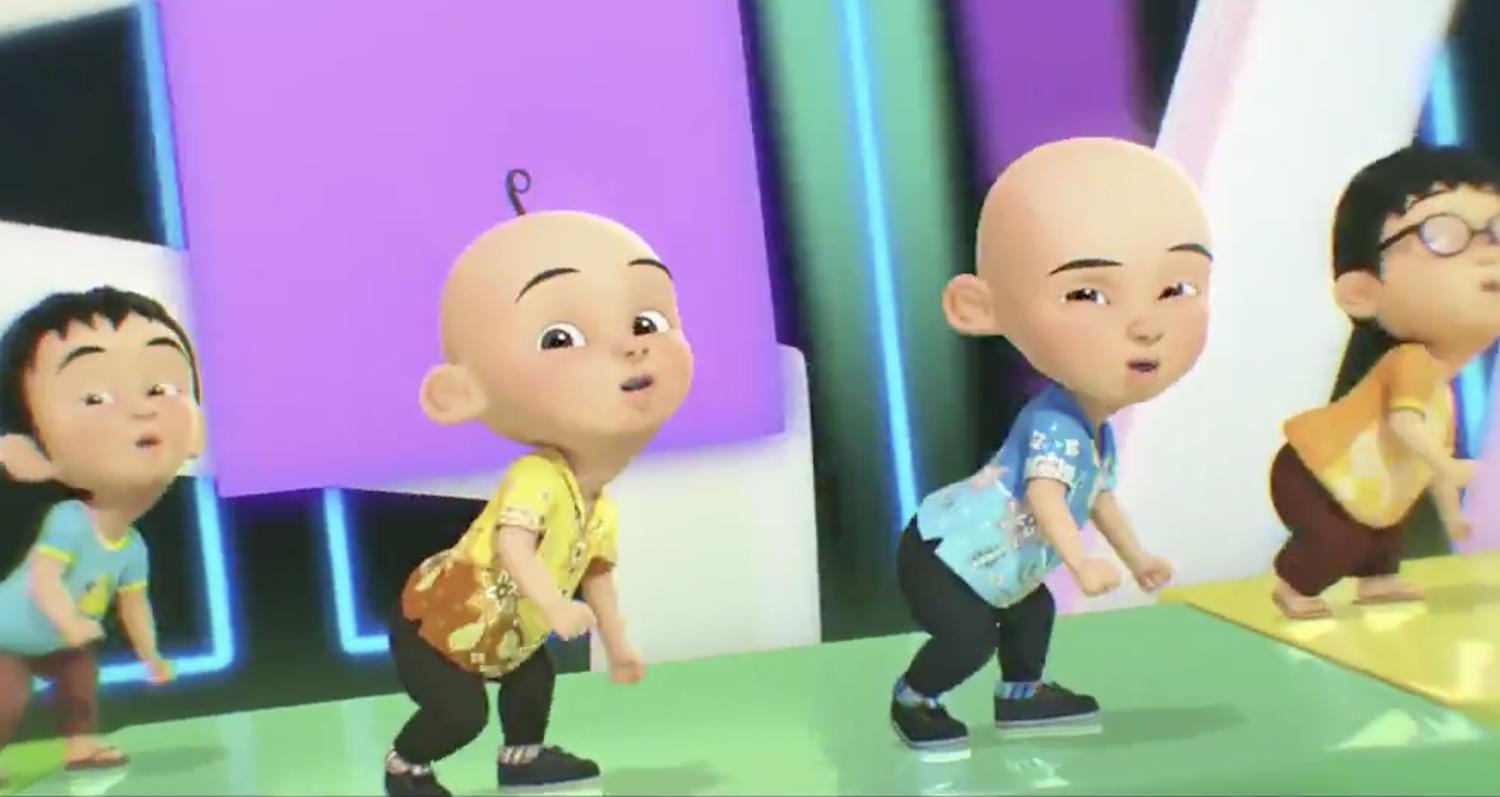 Les' Copaque Tweeted a first look at a new Upin & Ipin music video called "Goyang Upin & Ipin". However, Twitter users are divided over the preview—with some of them saying that the dance moves shown in the video are "inappropriate".
In the music video, the characters from the popular children's TV show are seen dancing and singing to a 'dangdut'-style song. They also invite listeners to join them and dance to the beat.
"I can't understand why Les' Copaque would promote the 'gelek' (belly dancing) and 'dangdut' culture to children. There are many other dances from the Nusantara region that are more modest and cultured. Sorry to say, but this new video from Upin & Ipin is almost on the same level of the memes and videos that I criticised before this," wrote motivational speaker Akhi Fairuz on Twitter.
That same opinion rippled through Twitter, as more and more netizens commented on how the music video shouldn't be seen by children:
Despite all the negative feedback, the song is doing quite well on TikTok. It's now a wholesome meme used to show off dance moves.
There are also netizens who are just more concerned about people overreacting to the video. In the video itself, it doesn't show the characters being 'sexy' or 'inappropriate' but rather just having the time of their lives dancing to 'dangdut'.
'Dangdut' music arose in urban Indonesia as their own version of folk pop music. The music also comes with dance moves—as the word 'dangdut' literally means dance. Since the Upin & Ipin cartoon has a massive following in the country, it's no surprise Les' Copaque wanted to cash on it that. 'Goyang Upin Ipin' has since garnered more than 4.7 million views and 90,000 likes since its YouTube premiere on August 3.
Previously, we've also reported on how Upin & Ipin has been the subject of lewd memes online. The same motivational speaker Akhi Fairuz had also commented on that matter, questioning "why" these users are even creating them.
[ SOURCE, IMAGE SOURCE ]
Related reading