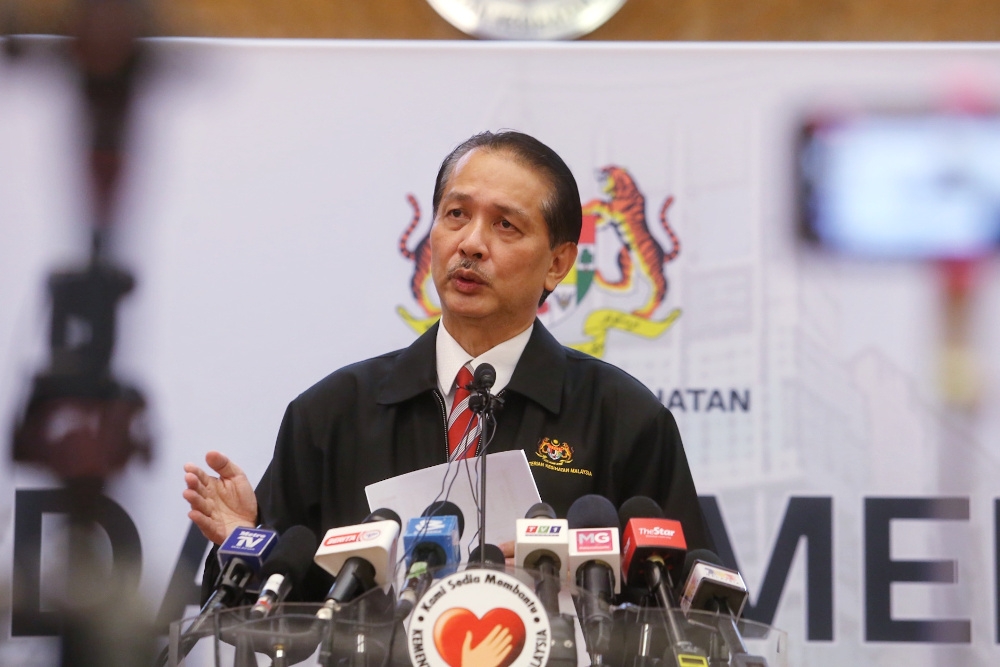 Malaysia has recorded 9 new cases today which brings the total number of COVID-19 infections to 8,985. There are no new deaths reported today and the death toll remains at 125.
The Ministry of Health has recorded 3 new recoveries and a total of 8,647 patients have recovered and discharged so far. The recovery rate is currently 96.24% while the mortality rate is 1.39%.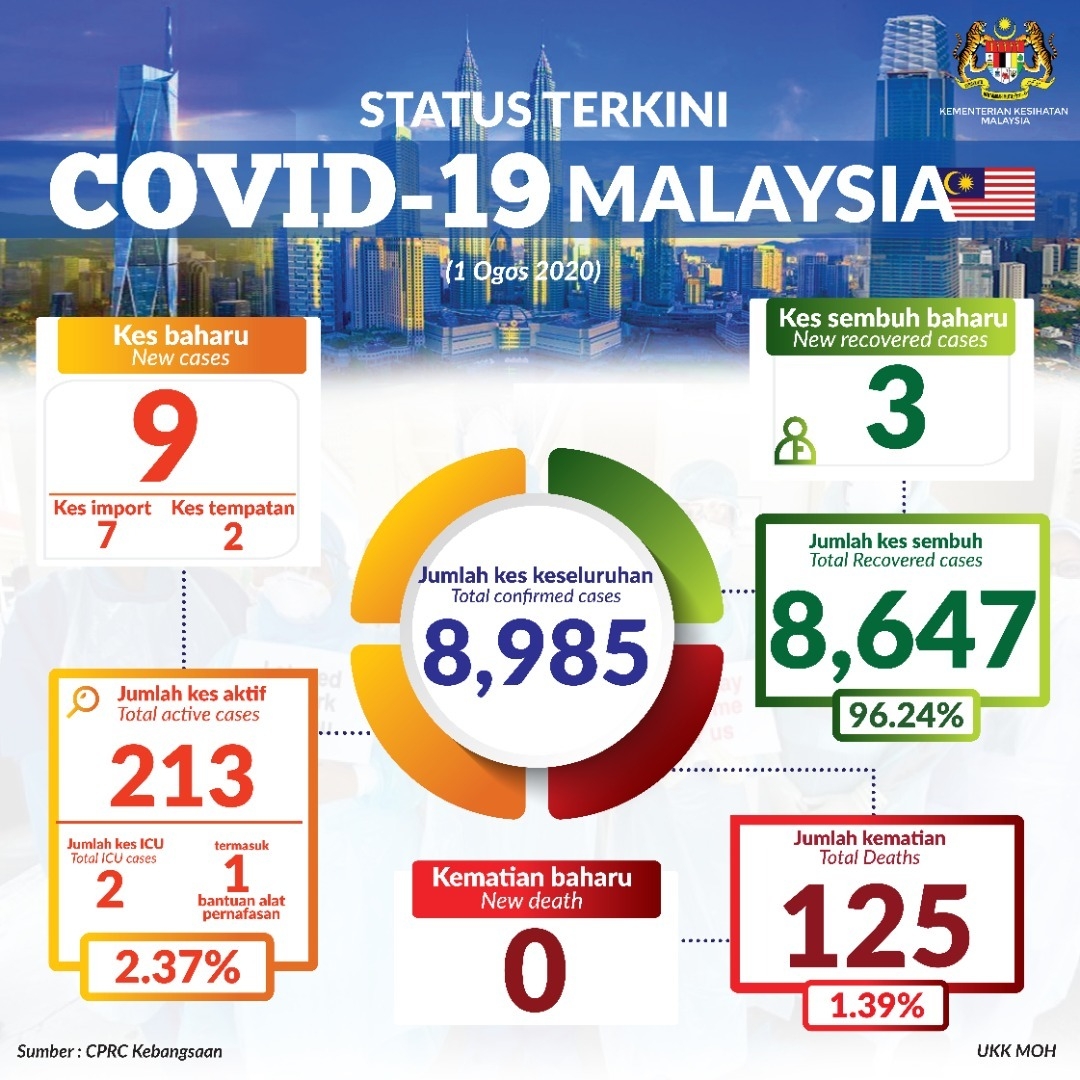 At the moment, there are 213 active cases remaining which are currently isolated and receiving treatment. 2 are in ICU and one of them requires respiratory support.
Out of the 9 new positive cases, 7 are imported and there are 2 local transmissions. The 7 imported cases consists of 2 Malaysians returning from India and 1 each returning from UAE, Japan and the Philippines. There are 2 foreigners that arrive from Switzerland and Pakistan respectively.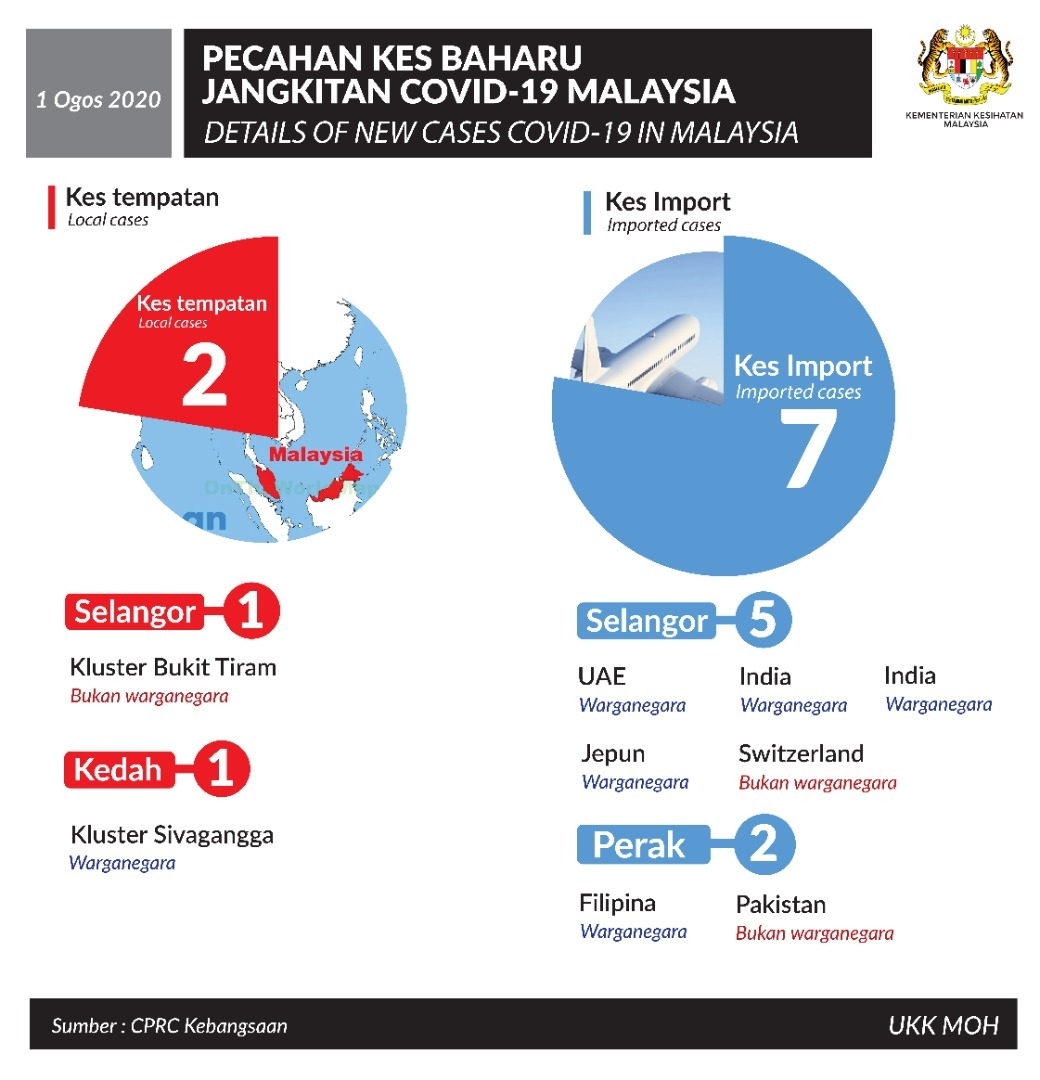 In terms of local cases, one is a Malaysian that was detected from a Sivagangga cluster in Kedah and another case is a foreigner from the Bukit Tiram cluster in Selangor. The Ministry of Health has reminded that the mandatory face mask rule on public transport and crowded public spaces takes effect from today, 1st August 2020. Those that fail to comply will be issued a compound of RM1,000.
[ SOURCE, IMAGE SOURCE ]