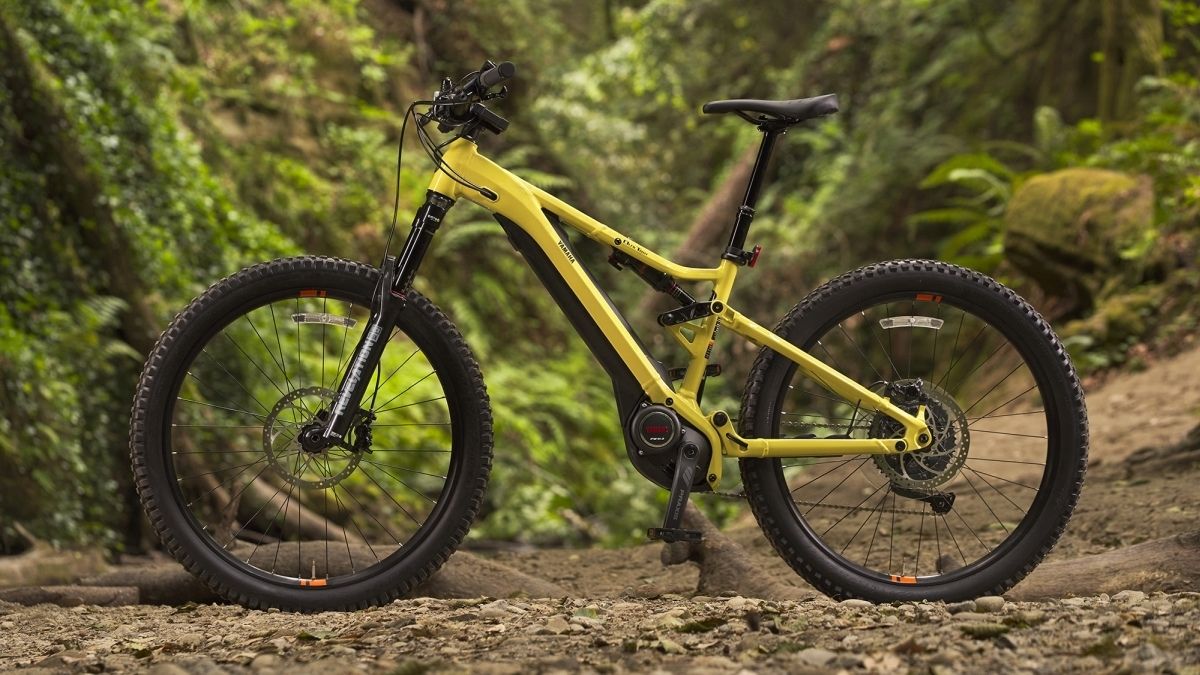 Yamaha has announced two new eBike models: the YDX-Moro and YDX-Moro Pro. Both bikes are designed for e-mountain bike (e-MTB) trails, with a variety of sensors mated to an inhouse PW-X2 electric drive unit to deliver a mountain biking experience that feels "natural". This is the first full suspension eBike from the company, while the bike features a split design on both top and down tubes—a world first.
Like other eBikes, the YDX-Moro has an electric motor to provide assist for cyclists. This doesn't mean that you won't have to pedal, with the 250W PW-X2 electric motor providing assist of up to 170rpm. There's also a Quad Sensor System to help measure the torque and cadence of your pedalling, along with the rolling speed of the bicycle. Interestingly, you also get Walk Assist, a feature that gives you a slight boost when you're pushing your bike on foot.
The YDX-Moro is clearly designed for mountain bikers, with a new MTB Mode offering a more "direct response feeling" for riders who are on tight trails or going off-road. Through a combination of sensors, the eBike detects if you're riding up or down inclines, and adjusts the assistance level accordingly.
That electric goodness is sustained by a 500Wh battery that's positioned between the split downtube frame; for a long-distance ride, you can even swap the battery with a spare.
As mentioned, the YDX-Moro's Dual Twin Frame is the first such bike frame design, according to Yamaha. You get a lower saddle height, while the design also means that the eBike's frame feels more rigid and balanced. A lower centre of gravity also improves handling, with the rear shock tucked into the twin tube frame.
All of which leads to a certain level of confidence from Yamaha that the YDX-Moro is the "best handling, best assist-feeling e-MTB on the market today:
"This is the bike that Yamaha fans have been asking for, a full-suspension e-Bike crafted through a collaboration of Yamaha designers and engineers to create the best handling, best assist-feeling all-mountain e-Bike on the market, hands down."
We don't have the full details of Yamaha's eBike just yet, although it appears that the non-Pro version will miss out on certain high-end components or features. In fact, availability and pricing haven't even been revealed just yet, although electric-vehicle specialists over at Electrek predict retail pricing of at least RM16,000. The non-Pro version will be available in Desert Yellow, while you can choose between Podium Blue and Nickel for the Pro variant.
To find out more, click here.
Related reading