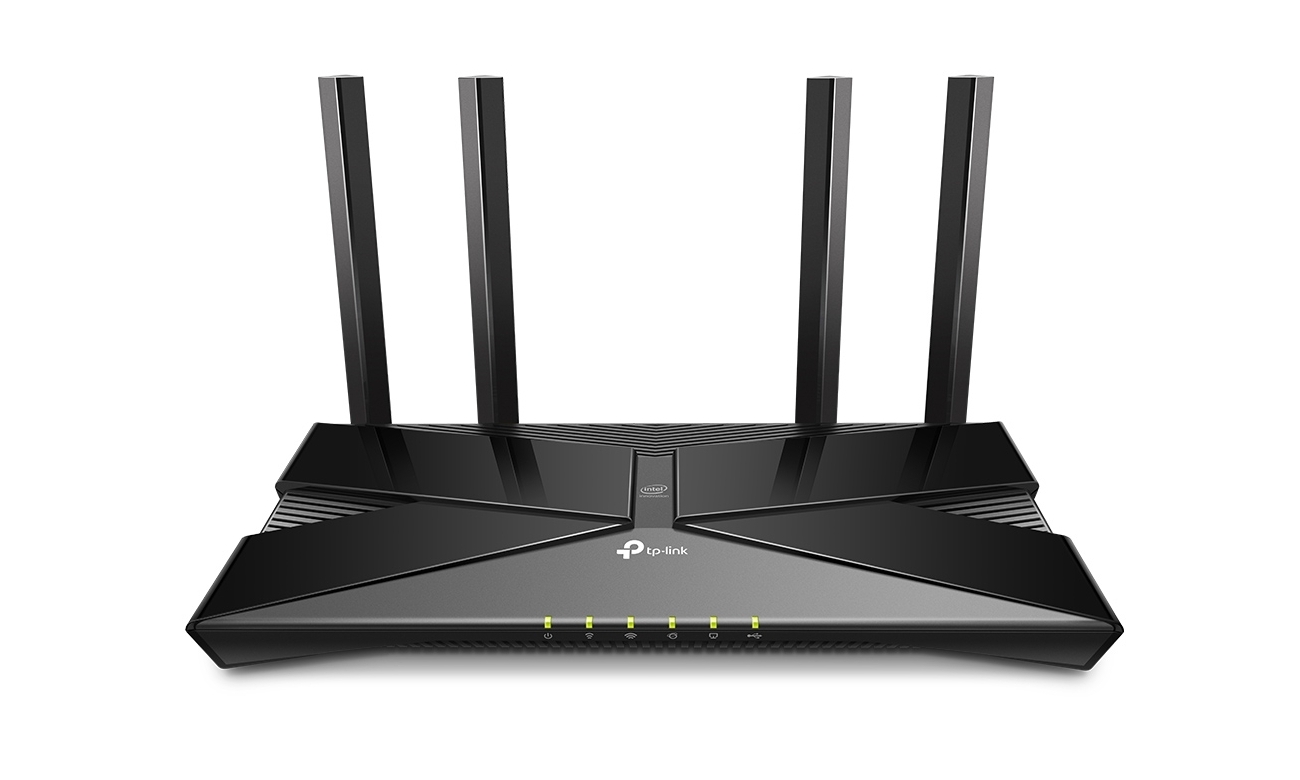 Apart from Huawei, TP-Link is also offering its WiFi 6 routers for less than RM300 during the upcoming 7.7 mid-year super sale. WiFi 6 aka 802.11ax offers wider bandwidth and higher capacity to support more wireless devices at the same time.
TP-Link Archer AX50
The Archer AX50 which retails for RM539 is going for RM299 on 7th of July. That's about 45% off during the Lazada 7.7 sale.
The TP-Link Archer AX50 WiFi 6 router has a theoretical maximum transfer speed of up to 3000Mbps with 2402Mbps on 5GHz and 574Mbps on 2.4GHz bands. It supports OFDMA and MU-MIMO, and according to the product page, it can support up to 256 devices.
The AX50 is powered by Intel's Home WiFi WAV654 chipset that claims to provide the best pairing with Intel WiFi 6 Gig+ PCs and laptops. The router can be managed via TP-Link's Tether app and it also supports Amazon Alexa integration.
The router comes with 4 fixed antennas and the rear has 1 Gigabit WAN Port and 4 Gigabit LAN Ports. There's also a USB 3.0 port.
TP-Link Archer AX20
The TP-Link Archer AX20 is also getting a significant price cut during the 7.7 sale. Originally priced at RM429, it can be yours for RM279.
The AX20 is also a WiFi 6 router with a max speed of 1.8Gbps with 1201Mbps on 5GHz and 574Mbps on 2.4GHz. It runs on a 1.5GHz quad-core CPU and like the AX50, it has 4 fixed antennas, 1x Gigabit WAN port and 4x Gigabit LAN ports. The device also comes with a USB 2.0 port at the rear.
TP-Link Archer AX10
The most affordable TP-Link WiFi 6 router of the lot is the Archer AX10. It is going for RM259 instead of its original pricing of RM349 during the sale.
The AX10 supports a maximum speed of up to 1.5Gbps with 1201Mbps on 5GHz and 300Mbps on 2.4GHz. It is powered by a 1.5GHz triple-core CPU and also comes with 4x fixed antennas.
The rear of the router features 1x Gigabit WAN port and 4x Gigabit LAN ports. However, it doesn't come with a USB port like the other two models. Despite being the most affordable option, the AX10 still comes with Alexa integration.
Thanks HF Quek for the tip on RKMD!
Related reading