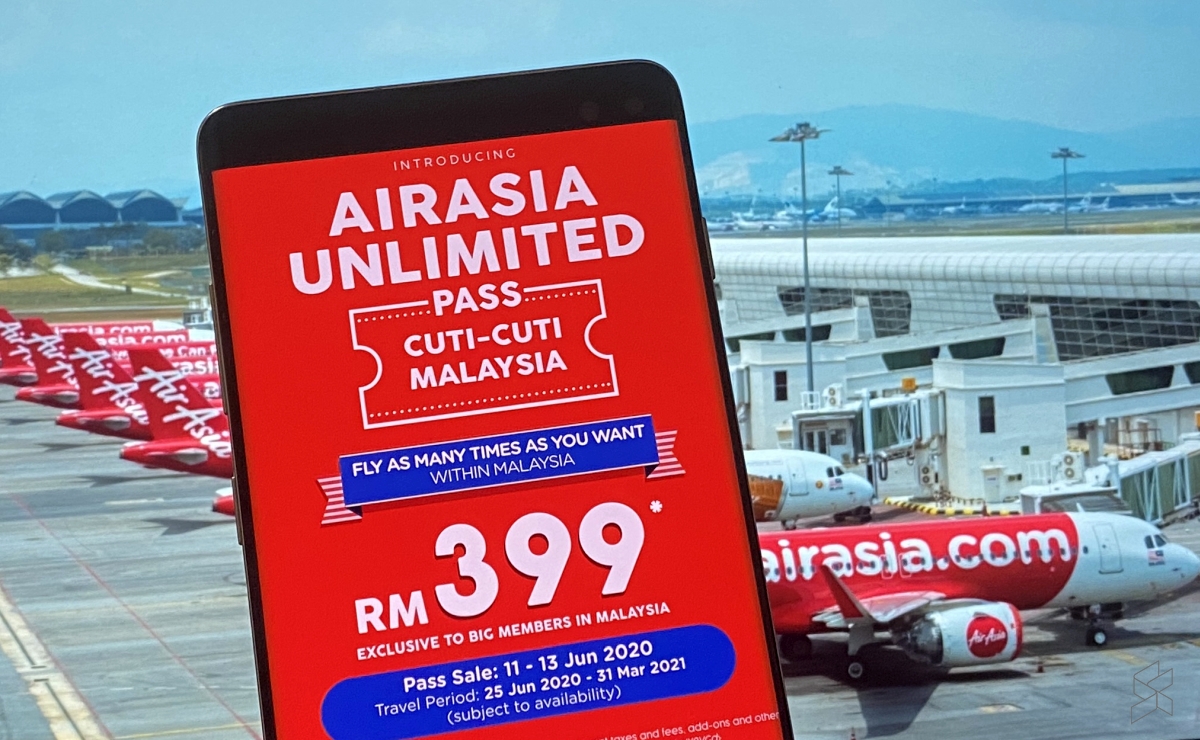 AirAsia has announced that it is extending its Unlimited Pass Cuti-Cuti Malaysia sale until the 15th of June 2020. According to the low-cost-carrier, they have decided to extend the offer for an extra two days due to overwhelming response.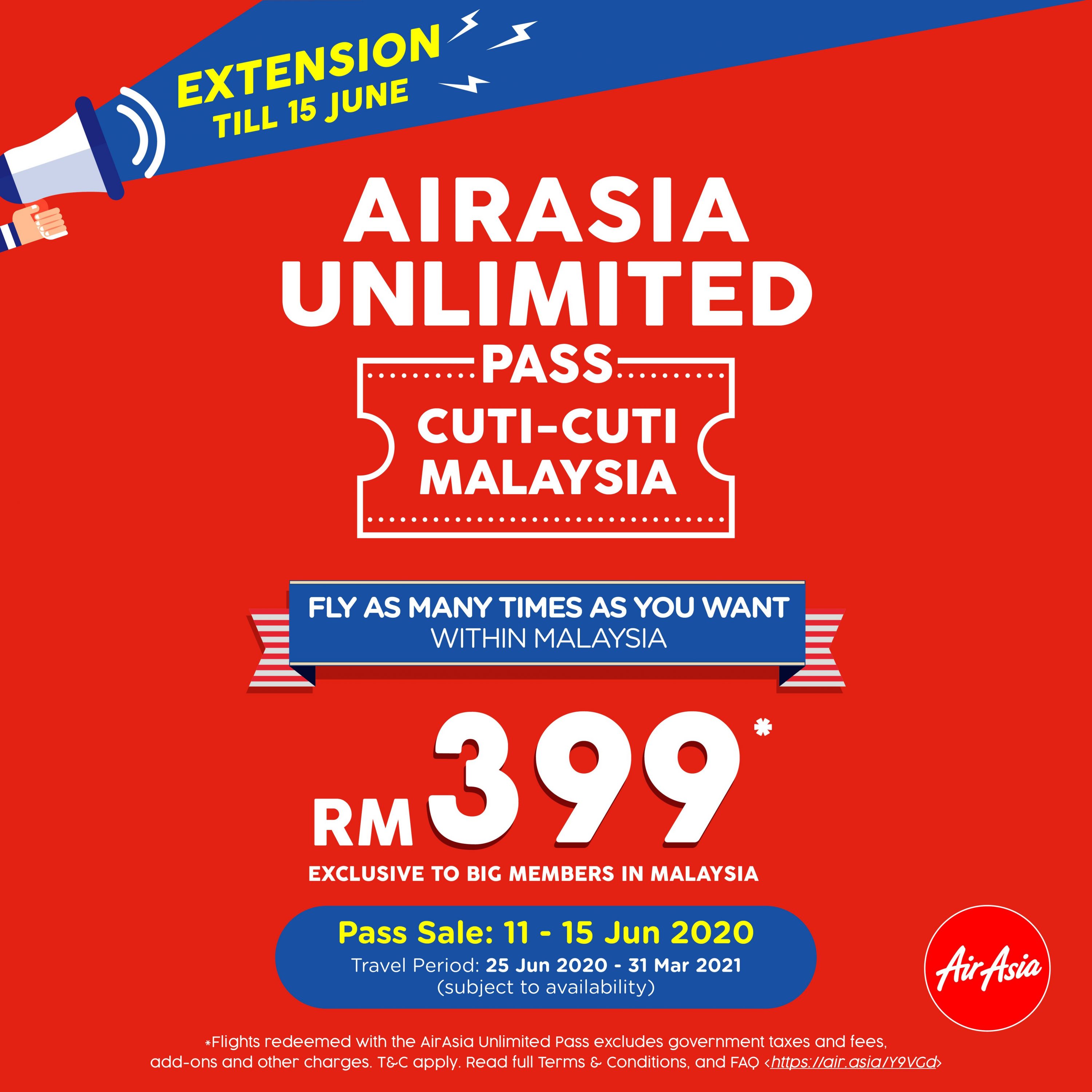 To recap, the RM399 pass allows you to make unlimited trips within Malaysia from 25th June 2020 until 31st March 2021. The pass only covers the base fare of the flights and it excludes taxes, extra charges and add-ons such as seat selections, meals and checked luggage. The 100% off fares are subject to availability and it doesn't cover peak holiday periods. We have done a deep dive on the pass and you can learn more about it here.

According to AirAsia, Kuching and Kota Kinabalu are their most popular destinations followed by other destinations such as Tawau, Sibu and Penang. At the moment, most flights are redeemed for the month of July and August. As of 6pm on 12th June, over 12,000 tickets have been redeemed and a single pass holder had redeemed 37 flights.
If you're interested, the pass can purchased on the AirAsia website's Deals page or under the Deals Tab on the AirAsia app. Take note that only credit and debit cards are accepted for the pass purchase. When it comes to redemption of flights, you'll need to generate the promo code from the deals page in order to view the 100% off fares. If you have BIG points or existing credit from AirAsia, you can utilise them for the flight bookings.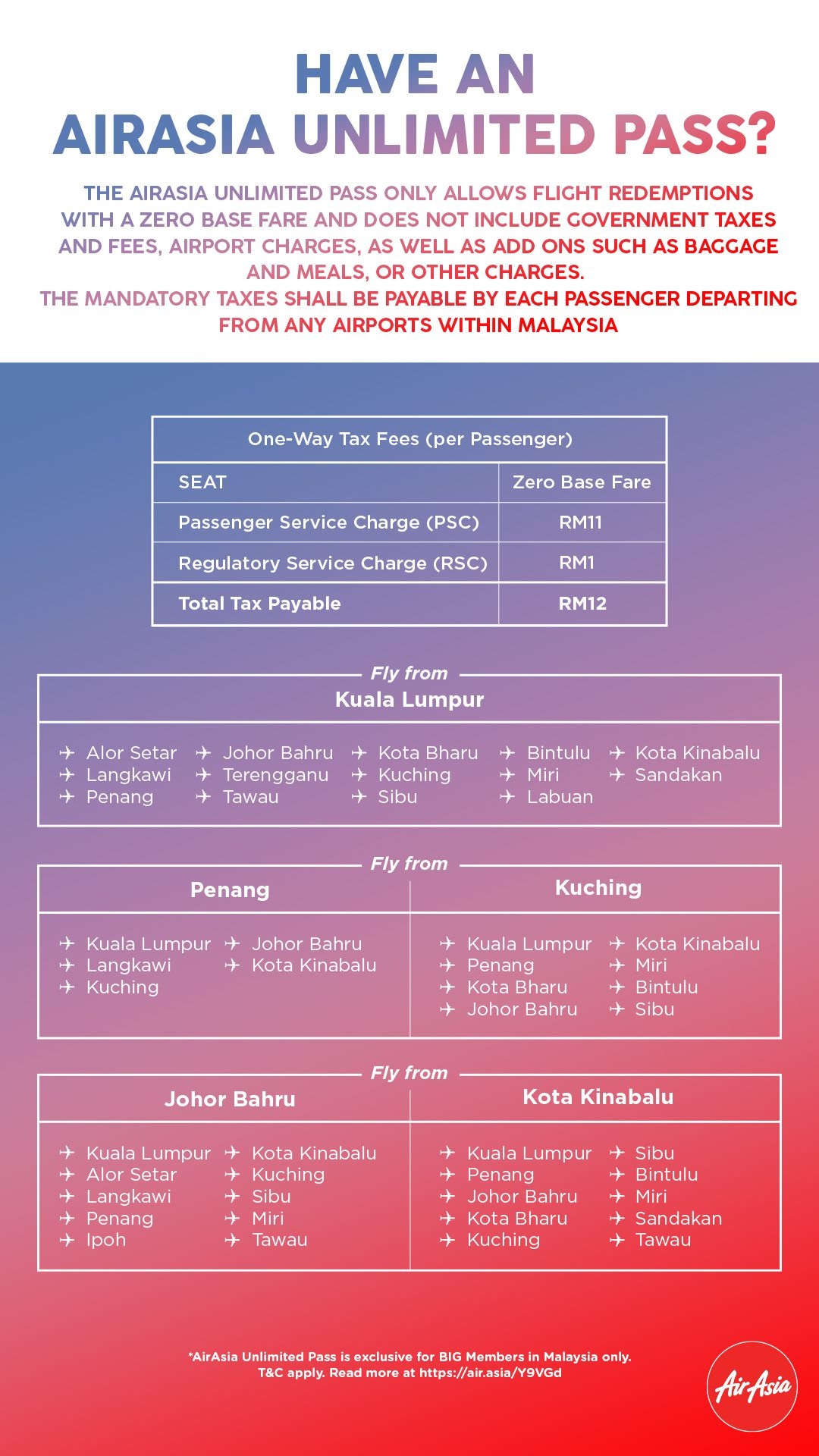 Related reading