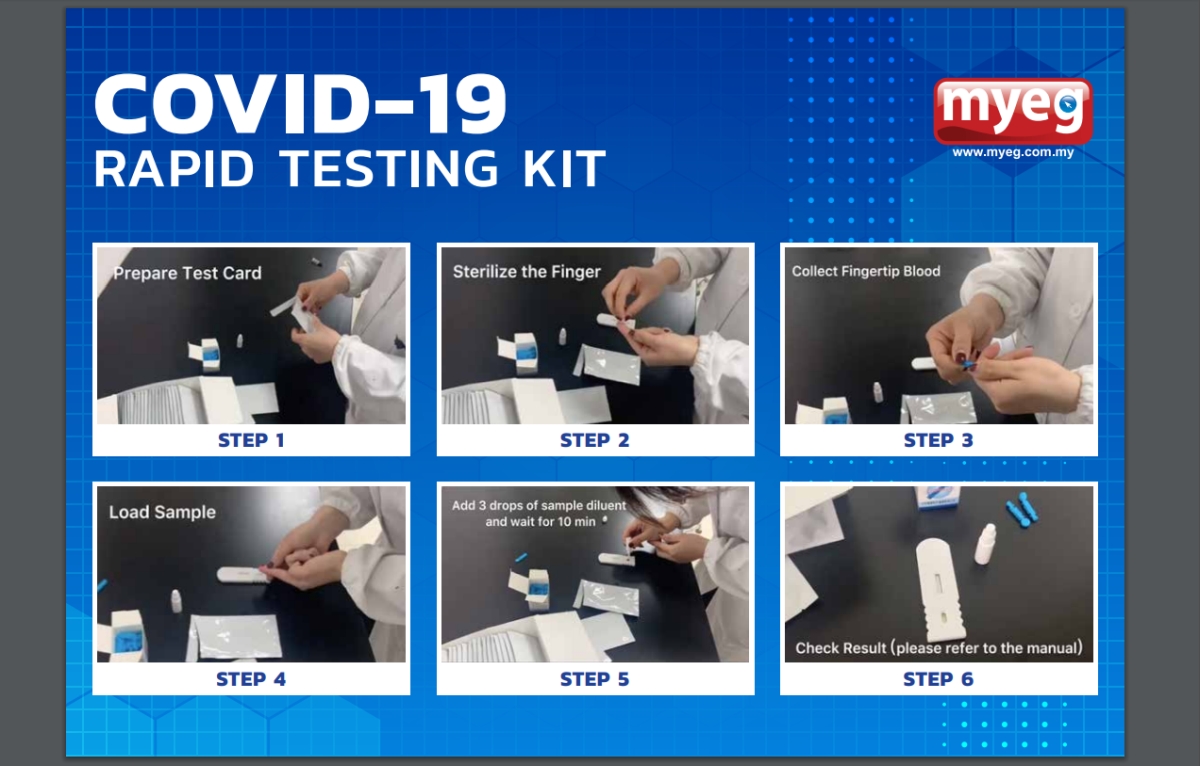 The Medical Device Authority (MDA) which is under the Ministry of Health has issued a statement on MyEG's COVID-19 rapid testing kits. After receiving inquiries from the public, they clarified that the MDA has never given permission to MyEG to advertise, distribute or sell COVID-19 testing kits.
They clarified that advertising such kits can cause confusion and encourages people to purchase online. They added that the usage of such kits could increase the risk of infection because consumers may not have the ability to interpret the results or handle the situation once they have gotten the results. They stressed that COVID-19 testing must be conducted by a qualified medical staff that's trained and recognised by the Ministry of Health. This is to ensure that the handling of patients is done according to the right procedures and to help the curb the spread of the disease.
The MDA added that any company or establishment that wishes to provide COVID-19 test kits must be registered and licensed to operate under the Medical Device Act 2012 (Act 737). Due to the current situation, the MDA said any establishment that is looking to get approval to market these testing kits can do so via the authority's special access registration to get the relevant exemptions.
Once the test kits are approval, the test kits should not be advertised and it can only be distributed through approved healthcare premises. Anyone caught committing an offence can be fined up to RM200,000 or sentenced to jail up to 2 years, or both under Section 5(2) Act 737, and fined not more than RM300,000 with imprisonment up to 2 years, or both under Section 44(2) under the same Medical Device Act.
At the time of writing, MyEG is still offering pre-order of its COVID-19 rapid testing kits on their website. After announcing the RM99 basic kit last week, the government e-service provider has recently introduced an advanced testing kit which costs RM149 each. Recently they have claimed to receive authorisation by the US FDA.
Interestingly, last week, the Ministry of Health had declared that the testing kits were fake but it was retracted a few days later. In their last update, the company says they are still awaiting approval from the Ministry of Health.