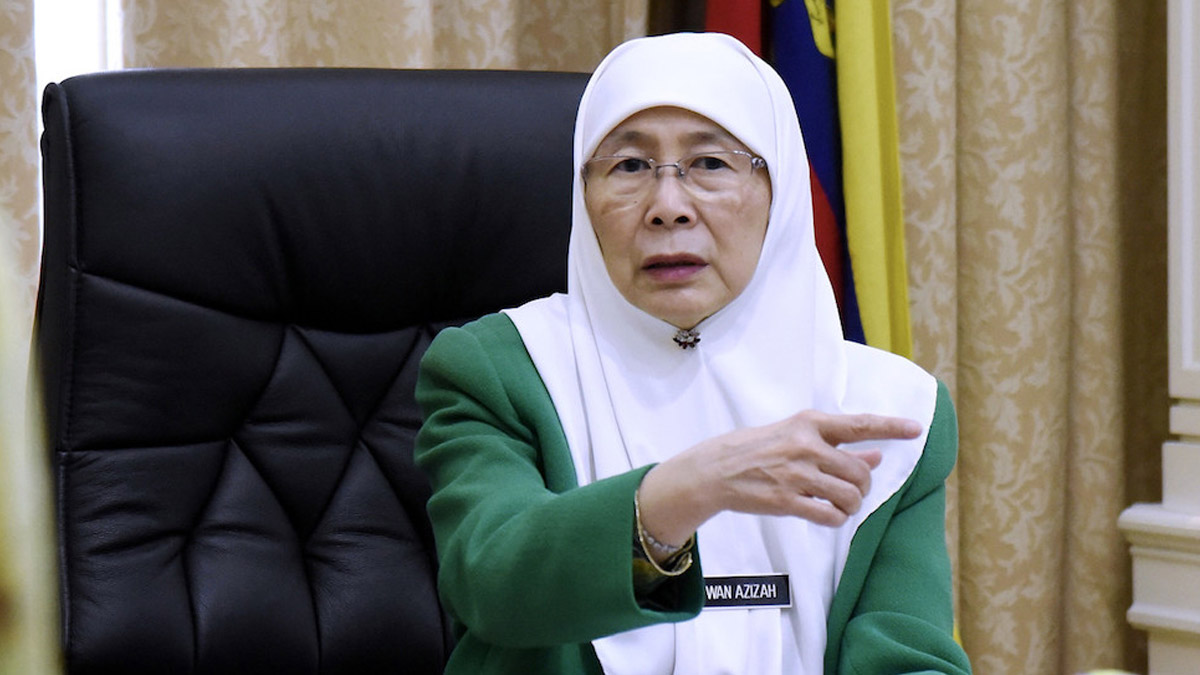 The Deputy Prime Minister of Malaysia, Datuk Seri Dr Wan Azizah Wan Ismail has asked Malaysians to work together to "overcome" the problem of the Wuhan novel coronavirus. The DPM has also spoken out against the spreading of fake news, explaining that this could result in more panic and a worsening of an already bad situation.
At her address at Insaf Malaysia Technical Relief Organisation's dinner:
"Please don't share false news and incorrect information. Let us come together to overcome the problem as we are not alone in facing the infection."
Assuring the public, the Deputy Prime Minister also explained that the Malaysian government has followed a set standard operating procedure (SOP) so as to comply with directives by the National Security Council, in line with information from the World Health Organisation (WHO)—a global health authority who has declared the Wuhan novel coronavirus as a global health emergency.
Efforts have also been made to evacuate Malaysians from Wuhan, China, while the Malaysian Cabinet is also exploring strategies to prevent the spread of the infection—the confirmed cases count stands at 11 in Malaysia currently. The government, however, would still welcome help from 3rd parties to address the outbreak:
"We may not be able to cope with various disasters and problems entirely by relying on aid and actions of just certain bodies. Instead, we should leverage on all strength and expertise of all parties to ensure the assistance could be delivered to victims quickly and safely."
Wan Azizah also expressed her gratitude towards those who are involved in the effort to contain the outbreak, mentioning those from the Ministry of Health, along with those working to handle the situation at airports.
"I went to visit front-liners at KLIA, klia2, the Ministry of Health and others who involved. We are indebted to them for taking such a high risk."
Fake news, of course, has been a source for concern—even before the Wuhan coronavirus outbreak. The Malaysian Communications and Multimedia Commission has, along with the Royal Malaysia Police, issued a warning that the spreading of fake news is an offence, punishable with a potential fine of RM100,000.
While arrests have already been made, the prevalence of false rumours being spread on social media and, perhaps even more prominently these days, instant messaging apps have made the issue a difficult one to curb. Some of the rumours are downright laughable, although the misinformation spread could also become dangerous. A good example of this would be a message that was making the rounds, telling people not to visit a family clinic or hospital if they displayed symptoms of pneumonia (call this number instead!).
We've also compiled a list of the more prominent bits of fake news being spread (see related reading section below), so you'll know what's not real. But in any case, remember: if you aren't sure about something, don't share it.
[ SOURCE , IMAGE SOURCE , 2 ]
Related reading