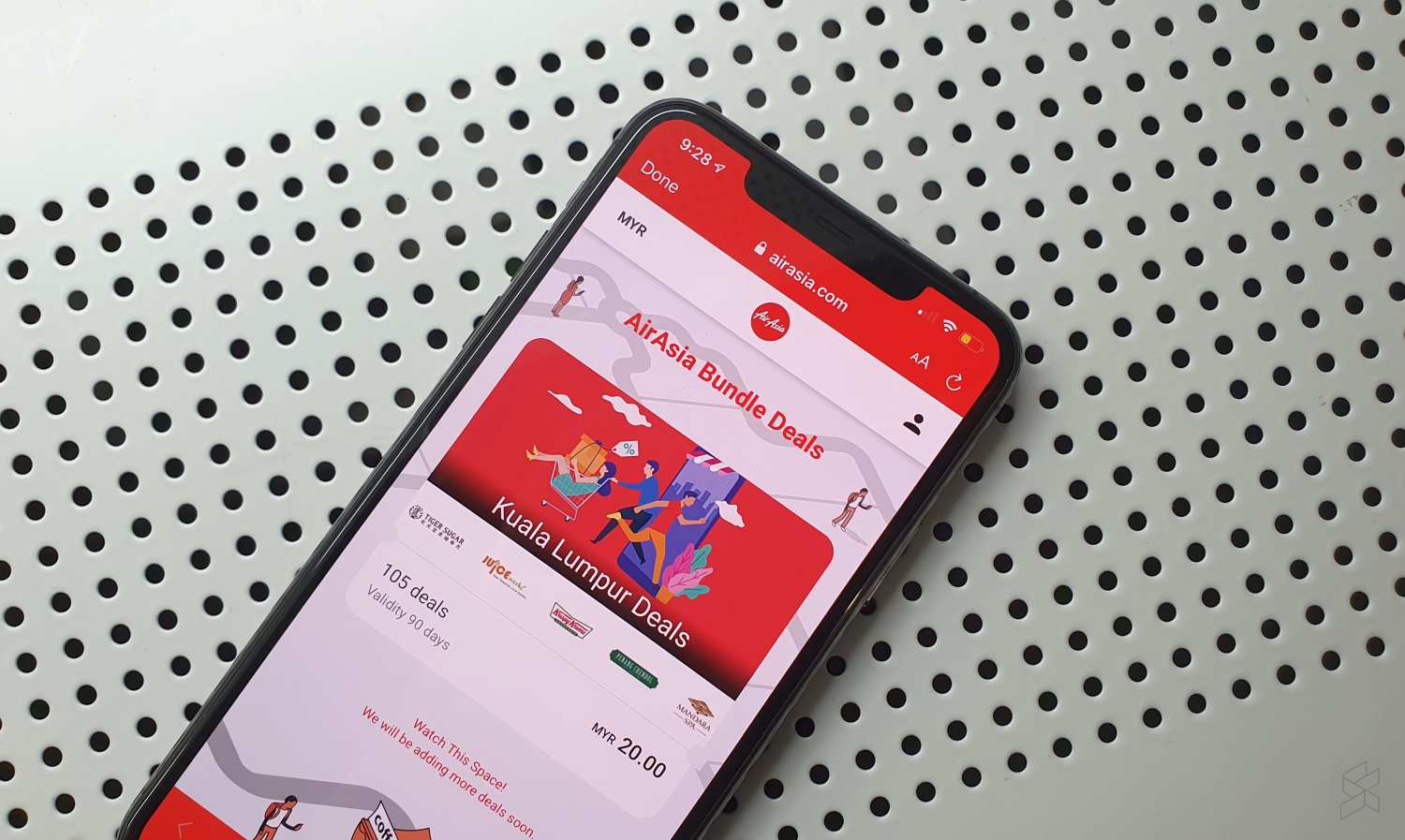 AirAsia wants to be more than just an airline. After introducing 3rd party airline bookings via AirAsia.com, they have launched its AirAsia Bundle Deals which aims to provide significant savings for retail, F&B and other lifestyle activities.
The AirAsia Bundle Deals is currently available only in Kuala Lumpur and they are expanding to more cities and countries including Penang, Singapore and Thailand. If you check out their deals page, they are now offering a "Kuala Lumpur Deals" bundle that contains 105 deals for RM20. You can also redeem the bundle deal with 2,500 BIG points.
The bundle comes with a 90 days validity and it covers a variety of merchants such as Kenny Rogers, HealthLand, Sister's Crispy Popiah, JumpStreet Asia, Salad Atelier, Juice Works, Tiger Sugar, Morganfield's, Laneige, Caffe Bene, Krispy Kreme, Jinjja Chicken, Original Penang Teochew Chendul, Pho Street, Hard Rock Cafe KL, Four Seasons Hotel, Grand Hyatt KL, Dahmakan, Socar and many more. To redeem, just present the voucher at the participating outlet or follow the instructions if it's an online redemption.
To celebrate the launch, AirAsia is offering a 24-hour launch promo where you can get bundle deals for only RM1. This will be available from 12:01am on 18th December 2019. You can get it from their Deals page or you can tap on "Deals" in the AirAsia app.
Karen Chan, the newly appointed CEO of AirAsia.com, said "We are pleased to introduce another new lifestyle product as part of our journey in becoming a lifestyle brand. As AirAsia envisions to being beyond just an airline, we are now offering travel, lifestyle, logistics, financial services and more to cater to your lifestyle needs. Customers will be indulged with deals such as free hair cut, free facial, free manicure and many buy-1-free-1 deals made available in different locations."
AirAsia is also inviting more partners and merchants to join their platform and those interested may reach out to AirAsia by filling up this form.
[ SOURCE ]