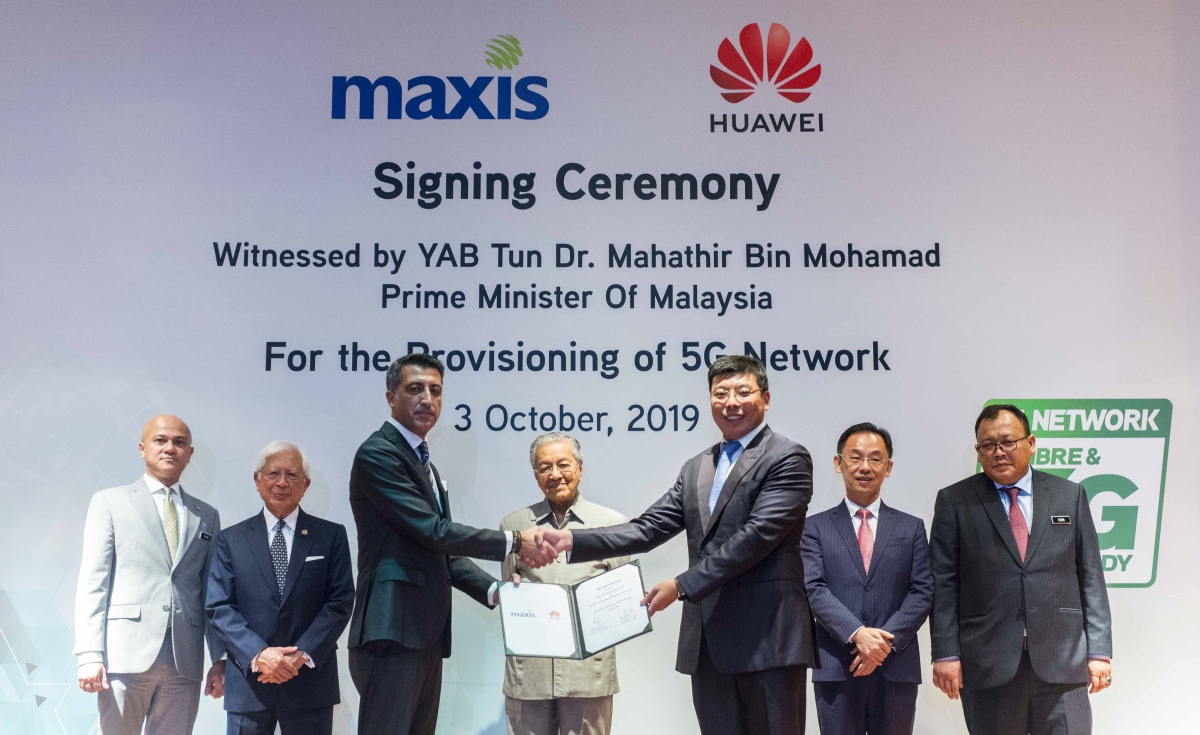 Maxis and Huawei have signed an agreement today for the provisioning of 5G network in Malaysia and the ceremony was witnessed by Prime Minister, Tun Mahathir Mohamad. This marks an important milestone for Maxis and it is a commitment to launch 5G in Malaysia together with its long-term network partner, Huawei.
According to Maxis, the agreement will allow Huawei to supply 4G LTE and 5G radio equipment and services to the telco. Apart from having access to the latest 5G technologies, Maxis will be able to modernise its current 4G LTE network to be 5G-ready. Leveraging on its existing investments and network footprint, Maxis says they will be able to facilitate a faster rollout of 5G when the spectrum is available.
The telco also added that Maxis will also gain access to insights, standards, products and solutions that would make 5G easier to deploy and operate and to introduce new use cases in Malaysia. Huawei will be putting together a team of experts to support Maxis on a series of technical training programmes on planning, operations and maintenance of the 5G network.
According to Huawei, they have been working together with Maxis over 10 years and have supported the telco to become the undisputed network leader in the country. Maxis is the first telco to bring 4G to the market and they have continued to invest significantly in this area to maintain its 4G leadership in terms of speed, performance and experience, as attested by MCMC's 2018 Network performance report as well as independent studies.
During MCMC's announcement of 5G demo projects earlier this week, it was mentioned that the 5G spectrum will be determined as early as Q1 2020. If all goes according to plan, the commercial 5G spectrum will be ready in the second half of 2020.