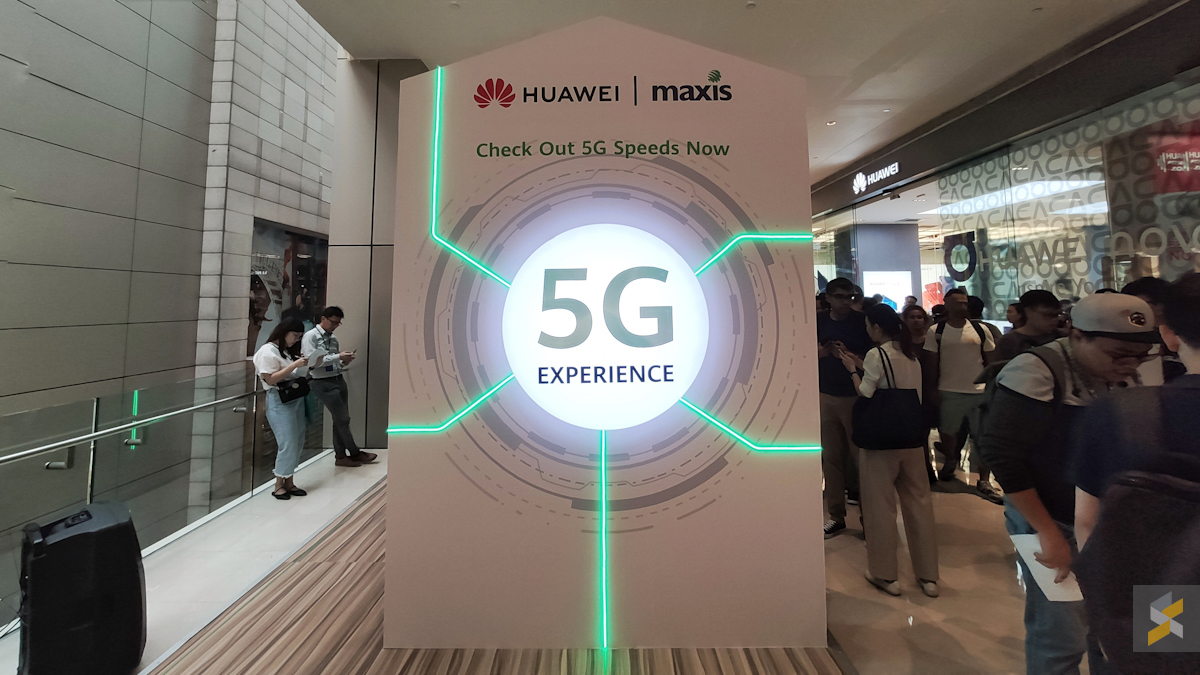 Huawei is currently having a 5G showcase at the Huawei Experience Store at Pavilion Elite that is open to the public from the 19th of September till the 6th of October 2019. This, according to the Chinese company, is the first time an Indoor 5G LampSite has been set up in Malaysia—and the public is free to experience different facets of 4G connectivity.
At the launch, Carlson Leung, Retail Director of Huawei Malaysia, explained that the 5G Zone is essentially a way to showcase the benefits of 5G to customers, while Chief Technology and Information Officer of Maxism Morten Bangsgaard, said:
"Maxis is proud to be the 5G network provider for the Huawei 5G Experiential Zone. This showcase will give a glimpse into an exciting future of connectivity for consumers"
The 5G Experiential Zone, as it is known, is made up of 3 different zones that illustrate the potential benefits of 5G: the Education Section, the Gaming Zone, and the Speed Test Zone.
Interestingly, the gaming section is made up of a VR gaming setup, with Huawei telling us that 5G technology also lends its tech towards a latency-less experience. This would theoretically help with the nausea that some VR players experience, with actions and video/audio of the VR game a lot more synced.
And of course, speed. Huawei tells us, and demonstrated for us, that the 5G-enabled Huawei Mate 20 X achieves speeds of up to 1.3–1.4Gbps on the 5G network. This was shown via live speed tests, as well as side-by-side app downloads, where the 5G-enabled device downloaded 10 apps in the same amount of time that the 4G smartphone downloaded 2.
With supported Huawei devices and through the Huawei 5G experiential zone, we could reimagine the possibilities—almost instantaneous download speeds, higher resolution video, and next-level VR cloud gaming capabilities."

– Morten Bangsgaard, Chief Technology & Information Officer, Maxis
If you'd like to have a look, the Huawei 5G Experiential Zone is currently ongoing till the 6th of October 2019 at the Huawei Experience Store, at Pavilion Elite. For more information, click here or visit Huawei's Facebook page.