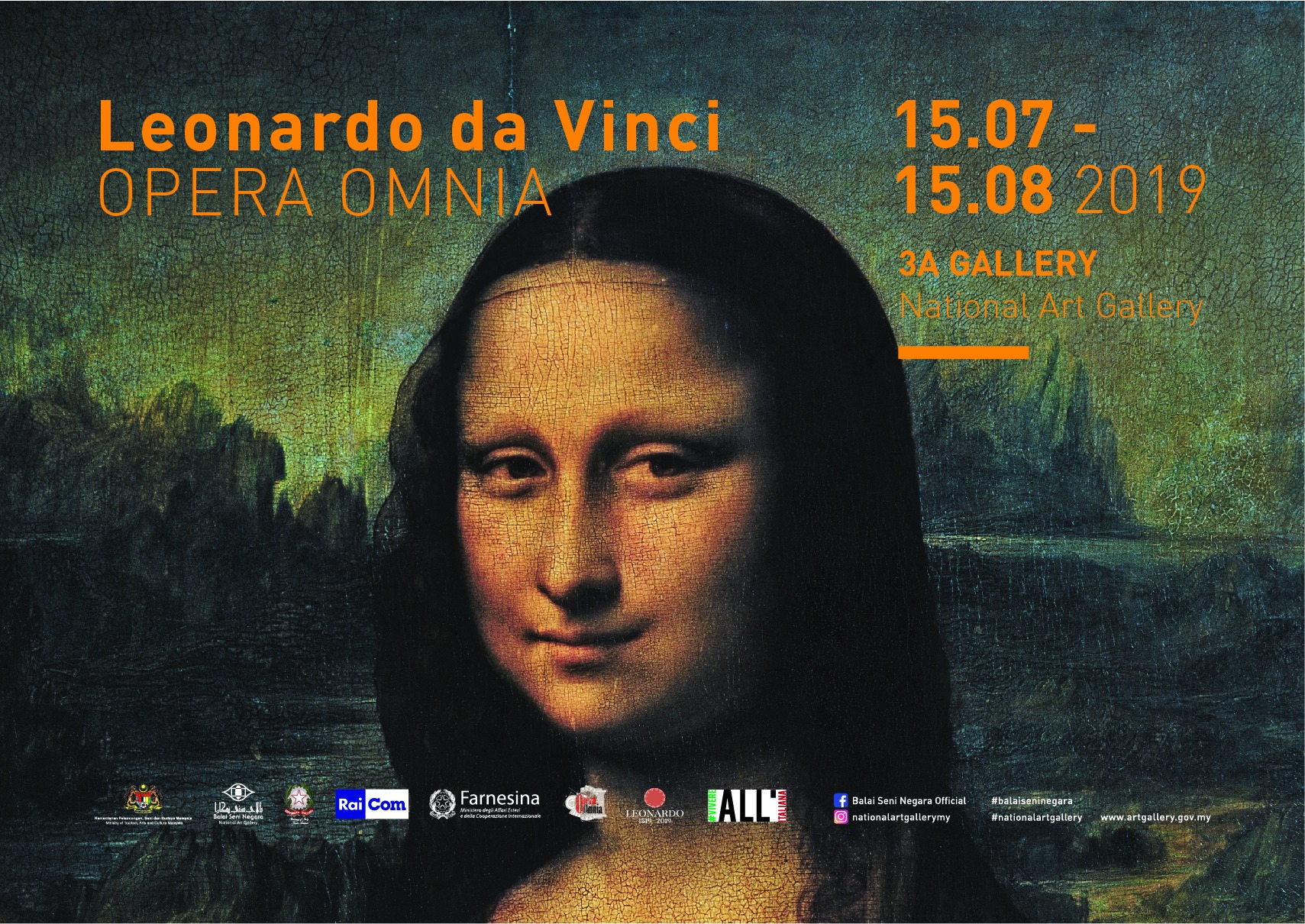 Mostly known for his paintings, Leonardo Da Vinci's influence spans across the arts, science, music, mathematics, engineering and anatomy just to name a few. He is a man that requires no introduction but many may not know of his numerous works of art, only 17 has survived to the modern day.
And starting from Monday, July 15, you will be able to view all 17 of his remaining masterpieces including the 'Mona Lisa' and 'The Last Supper' — all reproduced in their original dimensions thanks to augmented reality — at the Balai Seni Negara, Kuala Lumpur.
The exhibition — 'Leonardo da Vinci: Opera Omnia' — is part of a series of events around the world to celebrate the life of Da Vinci and to commemorate the 500th year since his death in 1519. The exhibition is organised by the Italian Ministry of Foreign Affairs.
"'Leonardo Opera Omnia' is an innovative, ambitious project aiming to share Italian cultural heritage by exhibiting 'digital paintings': high definition, true-to-size reproductions of Leonardo's 17 paintings," the Embassy of Italy to Kuala Lumpur, Malaysia wrote on Facebook.
You can check out the exhibition at Balai Seni Negara daily 10am to 6pm from 15 July to 15 August (except 11 August, for Aidiladha).
[source]