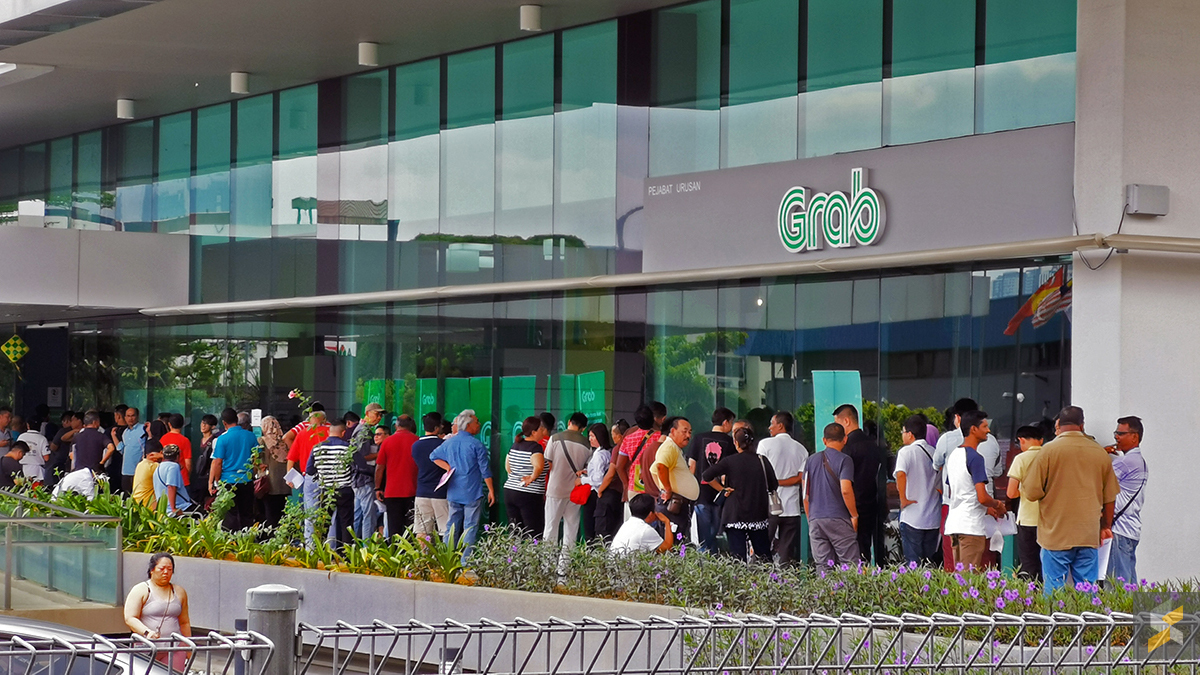 Grab Malaysia is recommending that users plan their booking in advance in order to avoid long waiting times starting from today. This is due to a significantly lower number of drivers available on the road following new regulations for the e-hailing industry which begins today, July 12.
However, Grab said the company is working hard to assist its over 200,000 registered drivers to meet the requirements set by the regulation, which was formalised on April 19 this year.
Grab also offers some tips on how to ensure smooth travels during this transition period.
Book earlier than you normally would
"Book earlier than usual. Book your ride earlier and be ready when the driver arrives, especially if you have a flight to catch or need to get to an important meeting.
"Ride during non-peak hours. Getting a ride is much easier outside the peak hours of 7am to 9am and 5pm to 8pm," Grab said.
In addition, Grab is also working closely with the authorities including the Ministry of Transport, Road Transport Department, Land Public Transport Agency and Puspakom to help all existing and future Grab drivers meet the new rules and regulations as quickly as possible.
"Efforts include helping driver-partners cover the expenses incurred, inclusive of training, medical checks, vehicle inspections and public service vehicle licenses," Grab said.
"We hope this situation will be temporary and will continue to keep you updated. You may experience some inconvenience at first, but these changes are to ensure consistent quality across the e-hailing industry in the long run."
MyCar drivers are affected too
Similarly, the second largest e-hailing platform in Malaysia with 15% market share, MyCar is also advising users to expect longer wait time while its drivers comply with the new regulations.
The regulations have forced the company to temporarily suspend drivers in its system that have yet to comply with the new regulations that require them to have a PSV licence.
"From our pool of 30,000 active drivers, about 10,000 are full-timers and roughly 7,000 of them drive exclusively for MyCar.
"From this number, only 400 have got their PSV licence, and this is worrying. We have to abide by the law and I have no choice but to block those who are not ready from getting on the road," said MyCar founder and director Mohd Noah Maideen told the Star.
But a PSV licence is not the only hurdle that's stopping e-hailing drivers from getting back on the road. The drivers will also be required to obtain an E-hailing Vehicle Permit (EVP) from the Land Public Transport Agency (APAD) which can only be issued after a driver obtains a PSV.
At the same time, Mohd Noah is calling for some degree of leniency from enforcement authorities, saying that many drivers were still going through the process to obtain their PSV licence.
"Getting the PSV licence is one thing. The drivers will still not be allowed on the road until APAD issues them with the EVP document, which takes time.
"Should they get stopped during checks, I hope the authorities will give them a warning instead of booking them," he said, adding that the grace period should be extended till the end of the year.
Up next