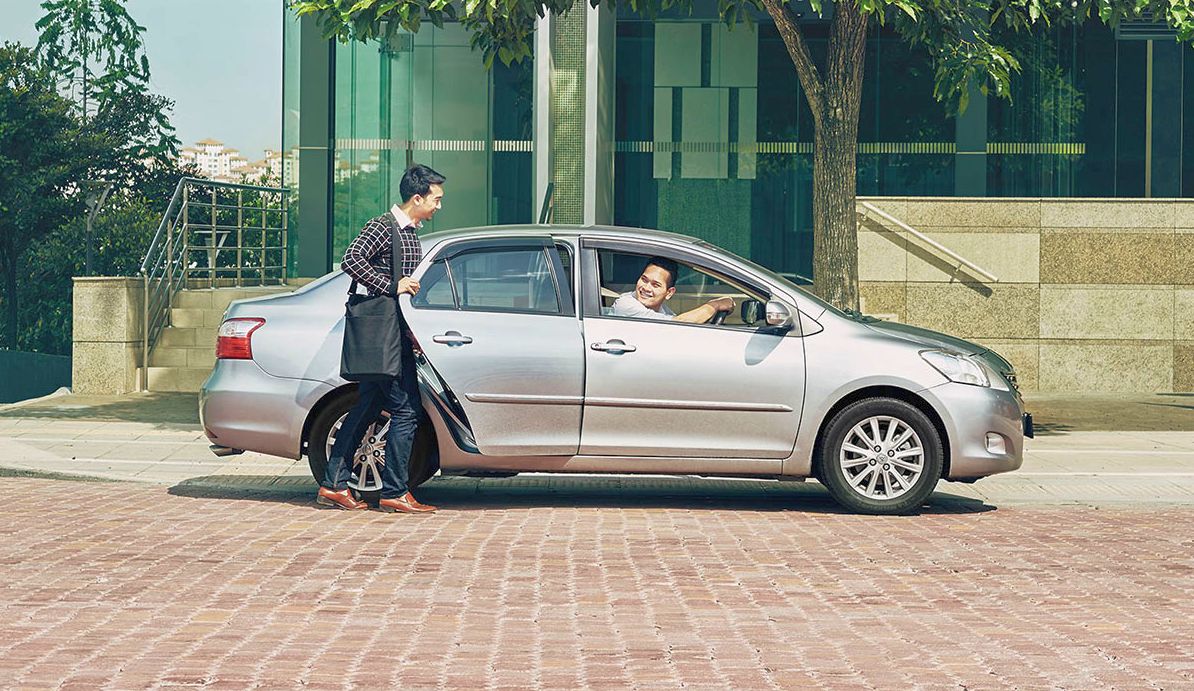 From 12th July 2019, the new e-hailing regulation will come into effect and this will require all drivers to register for their PSV licence. With just 3 days to go, Grab has shared that only 10% of their active driver-partners have successfully obtained their PSV licence. This is certainly bad news if you rely on Grab for your daily commute.
What will happen?
With its current full force of active driver-partners, Grab serves 1 million ride bookings each day. A passenger can get their ride within an average of 6 minutes but it won't be the same in the coming days.
At the current situation, there will be far fewer drivers on the Grab platform beginning 12 July and obviously, this means fewer cars available. With the ever-increasing demand for ride-hailing, Grab warns that consumers will feel the pinch of longer waiting times especially during peak hours and rainy days.
With demand outpacing supply, you can also expect more surge pricing during peak periods. According to the president of the Malaysian E-hailing Drivers Association (MeHDA), Daryl Chong, riders may face price hikes up to 50%.
What can you do?
While Grab strives to minimise the impact during these challenging times, they urge riders to pre-plan their travel to minimise the delay. Their recommendations include:
Book earlier than usual: If you need to go to the airport or catch an important meeting, they recommend that you book your ride earlier and be ready when the driver arrives. Even if the estimated time of arrival is longer than usual, they would advise you not to cancel the booking.
Ride during non-peak hours: For a better chance of securing a ride, Grab recommends booking outside the peak hours of 7-9am and 5-8pm.
Challenges ahead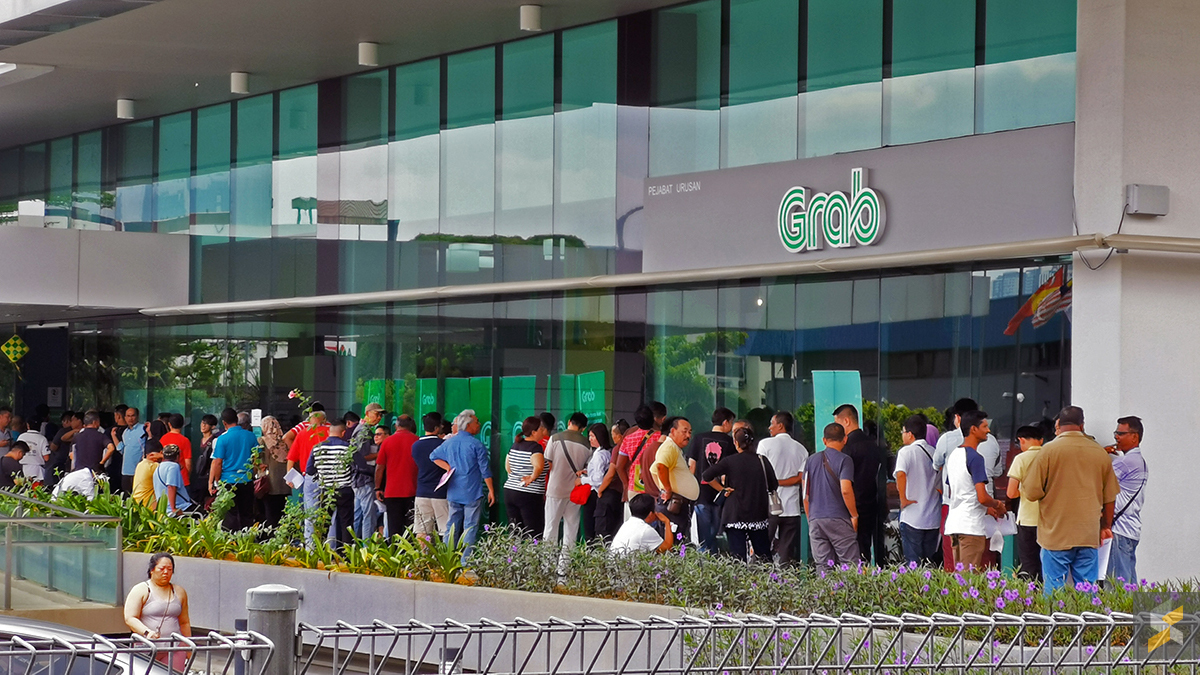 Although the government has announced that e-hailing will be regulated sometime last year, the registration and training process for PSV licence had only commenced on 1st April 2019 and all drivers must be registered by 12 July 2019. This leaves a short period of about three months for drivers to comply with the new requirements.
To speed up the process, e-hailing operators are permitted by the government last month to develop and run their own e-PSV training program. According to Grab, this has attracted almost 20% of Grab's active driver-partners to complete their e-PSV training within just four weeks. They added that most of their drivers are currently either waiting for their examination results or are still waiting for their opportunity to go through the examinations.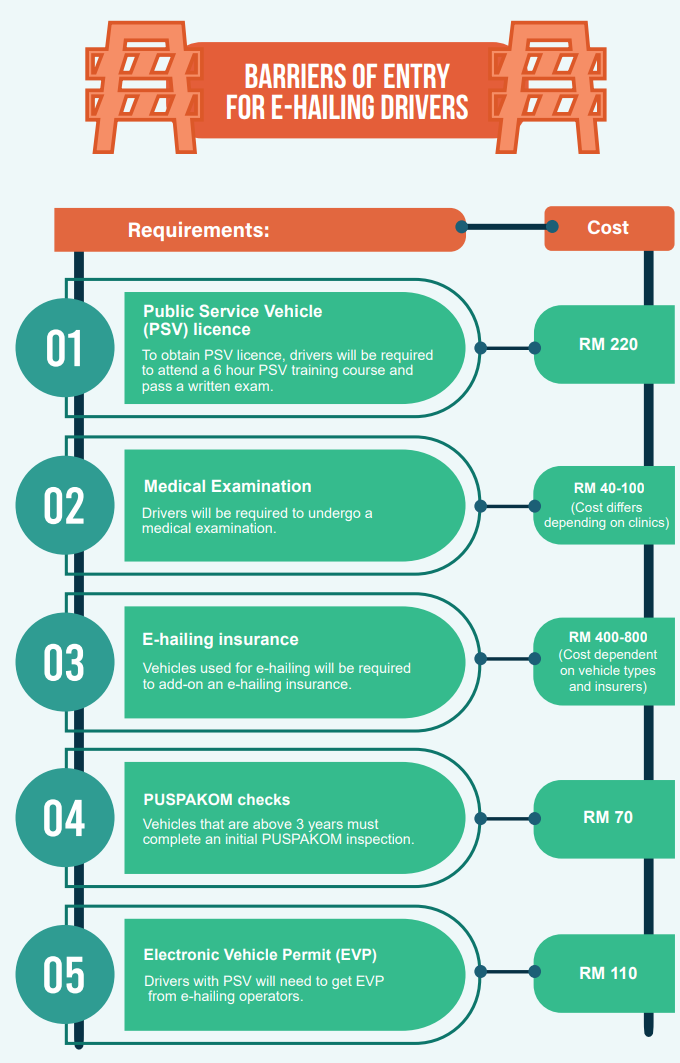 The ride-sharing provider also mentions that some of their driver-partners especially part-timers are still reconsidering whether to continue driving. Some of their concerns include time constraints to fulfil the regulatory requirements while juggling a full-time job. Another factor is the difficulty in navigating through the application process across various authorities.
To get more driver-partners to register for their licence, Grab has also offered to subsidise 70% of the total driver regulatory compliance cost which covers training, medical checks, PSV licensing fees and developing a new flexi e-hailing driver insurance coverage. Apart from introducing their own e-learning platform, Grab has also co-organised mass examinations with JPJ to increase capacity limitations as well as partnering with PUSPAKOM to extend vehicle inspection hours.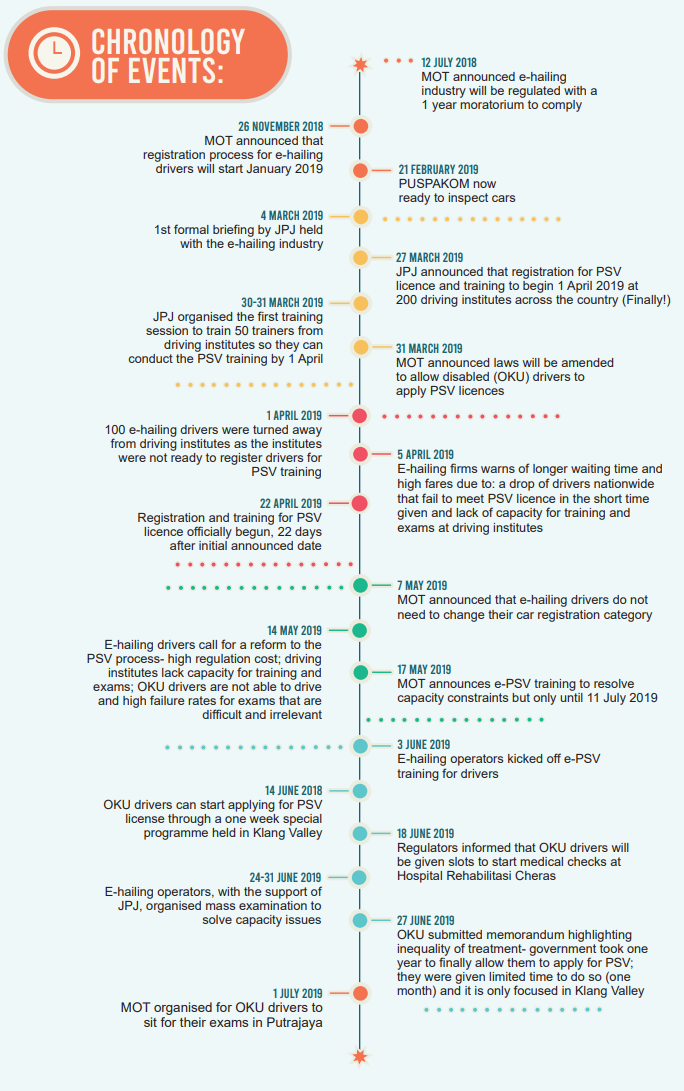 Related reading