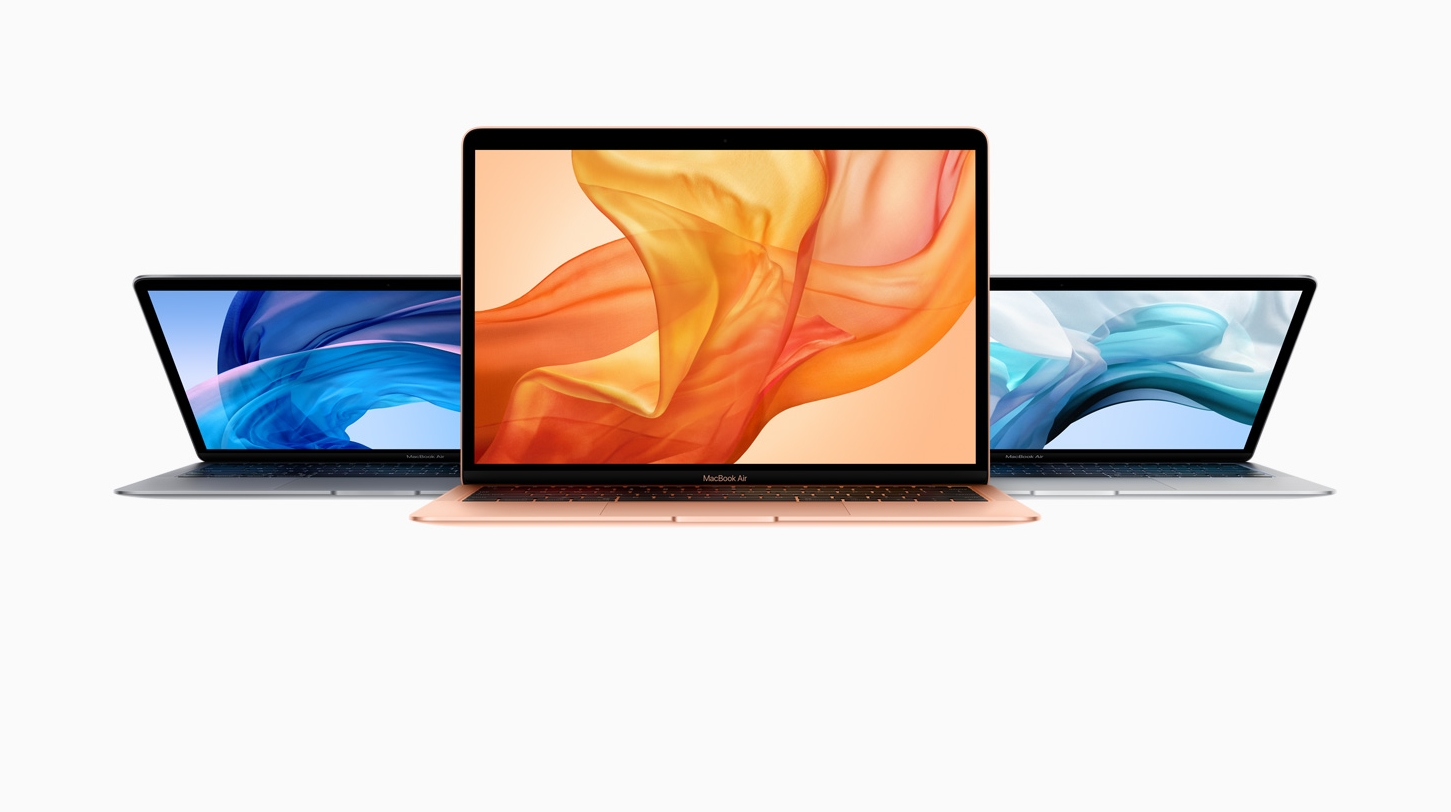 Apple has just updated its current MacBook Air with a new price tag and an improved display. The announcement was made just in time for the back-to-school season in the US and Europe but Malaysian students can also enjoy additional discounts.
In terms of hardware, the updated MacBook Air is identical to the current model that was announced in October last year. It's still powered by a 1.6GHz dual-core 8th gen Core i5 processor and you can configure it with up to 16GB of RAM. It also comes with a base 128GB of SSD storage which can be upgraded up to 1TB (Previously up to 1.5GB).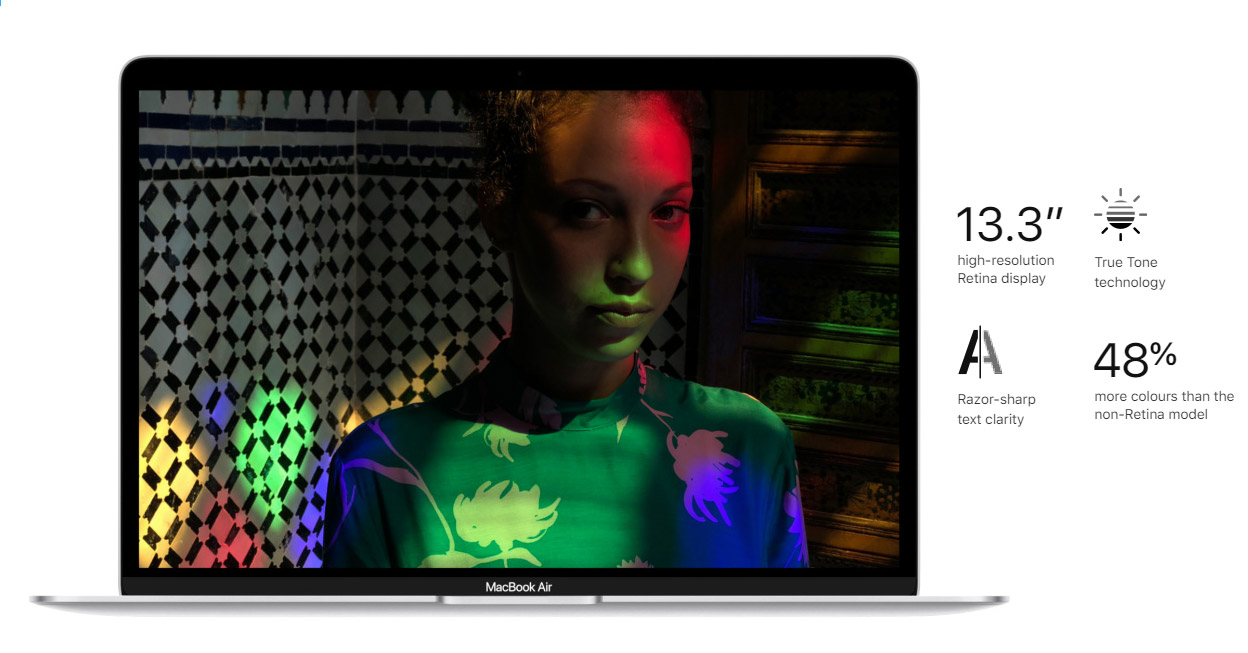 The biggest update is its 13.3″ high-resolution Retina Display (2560×1600 pixels) that now supports True Tone technology. This is a feature which can adjust the white balance of the display to match the colour temperature of your surrounding. According to Apple, this will make your web pages and email look as natural as the printed page.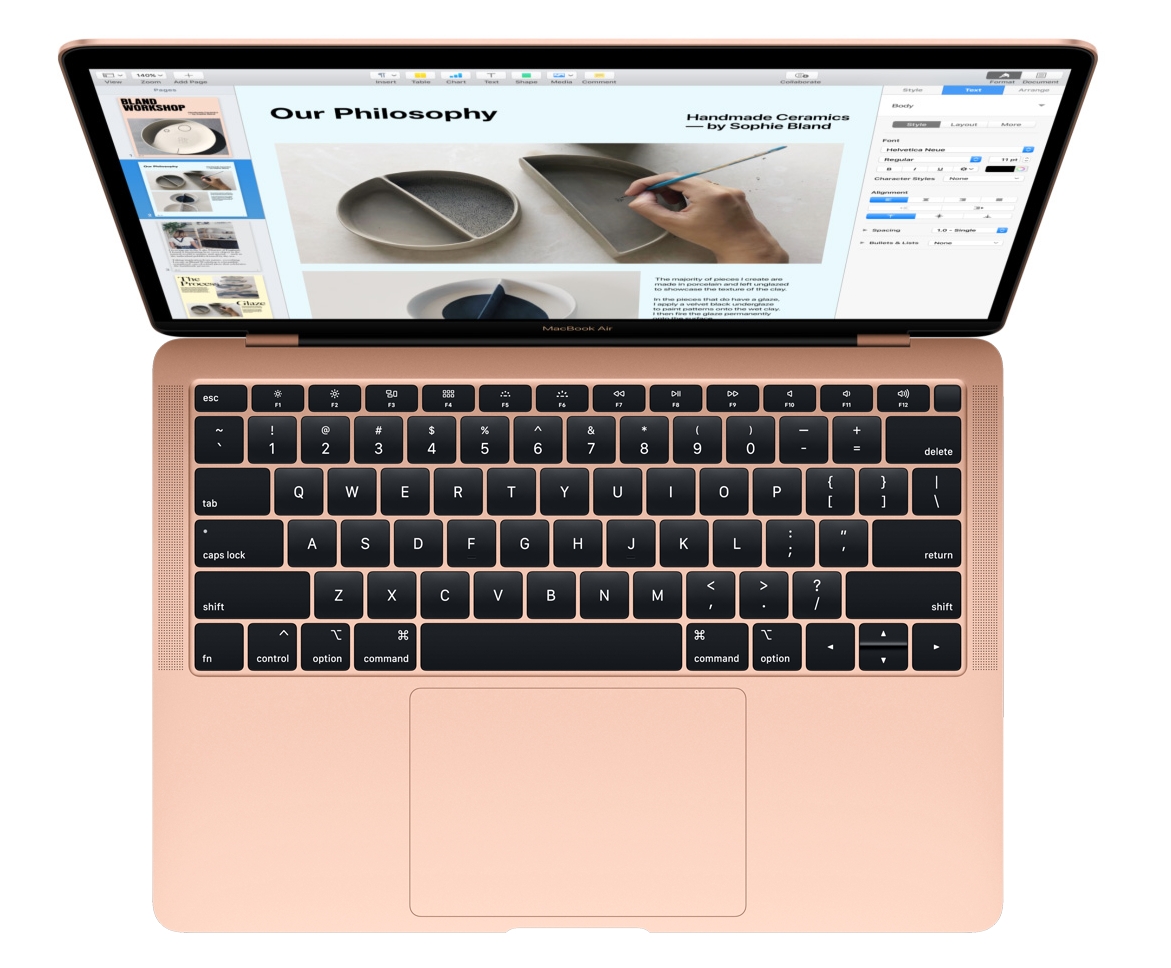 For typing, it still retains the same 3rd gen butterfly keyboard along with a Force Touch Trackpad. The MacBook Air also comes with Touch ID and an Apple T2 Security Chip that offers on-the-fly encryption for the SSD.
Overall, the MacBook Air weighs 1.25kg and it is 15.6mm thin. It still boasts the same 12 hours maximum battery life on a full charge. At the sides, it comes with two USB-C Thunderbolt 3 ports.
At the moment, it runs on MacOS Mojave. Later this year, you can upgrade the MacBook Air to run on the latest MacOS Catalina. The new OS update brings a host of new improvements including sidecar, a new feature that allows you to use an iPad as a secondary display or an input device.
Pricing and availability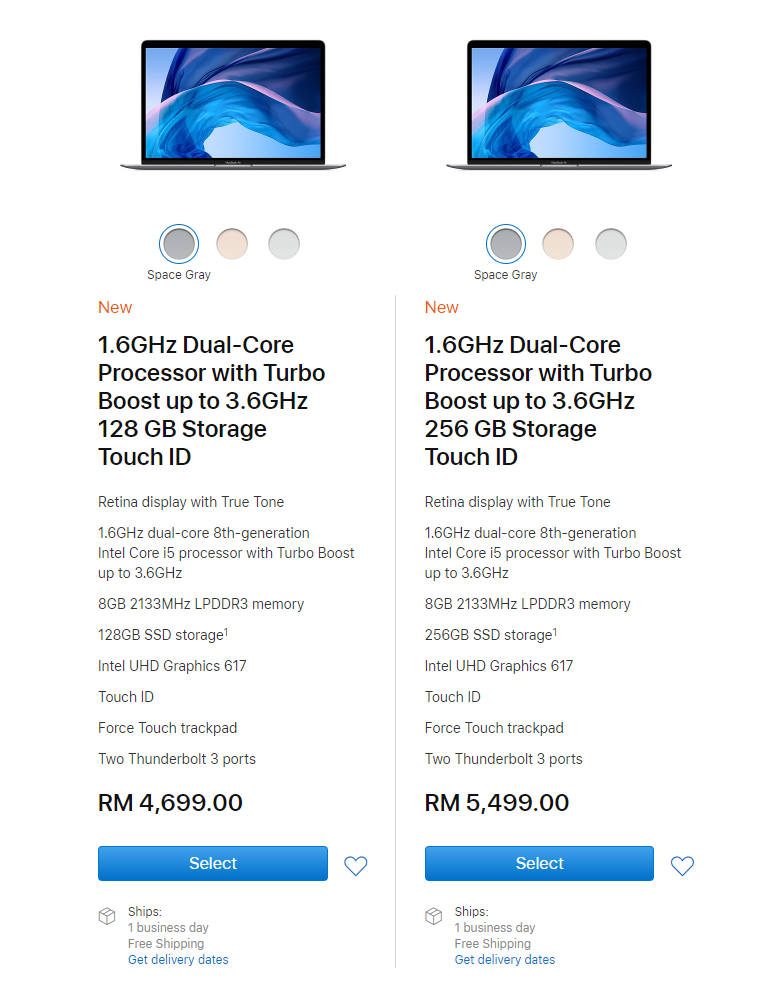 The MacBook Air with 8GB RAM and 128GB SSD storage is now priced at RM4,699 while the 256GB SSD model is going for RM5,499. If you want to max the specs out, the 16GB RAM + 1TB SSD model will cost you RM8,079. The MacBook Air is available in Space Grey, Gold and Silver.
Prior to this update, the non-True Tone model with 128GB storage was originally priced at RM5,249 while the 256GB version was going for a whopping RM6,099. If you're interested, the new MacBook Air is now available on the Apple Online store and it is ready to be shipped in one business day.
For students, the new MacBook Air can be yours from as low as RM4,299 for the 128GB model and RM5,099 for the 256GB variant. You can check out the student pricing here.
Related reading