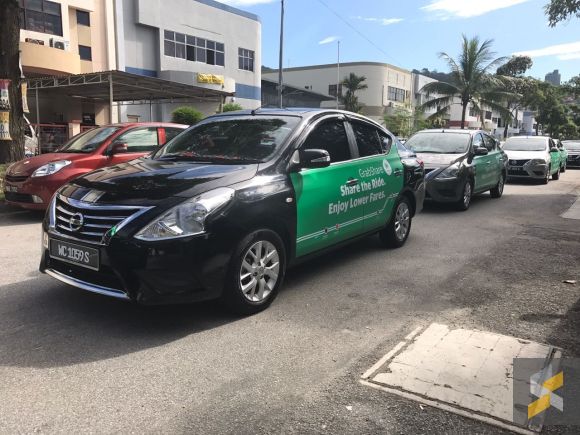 Grab has just launched GrabShare, a new ride sharing service in Malaysia that aims to be a smarter way to travel. It's a carpooling service which allows you to share your ride with someone else.
This will not only bring down the cost of point to point travel but it also helps to reduce congestion on the road.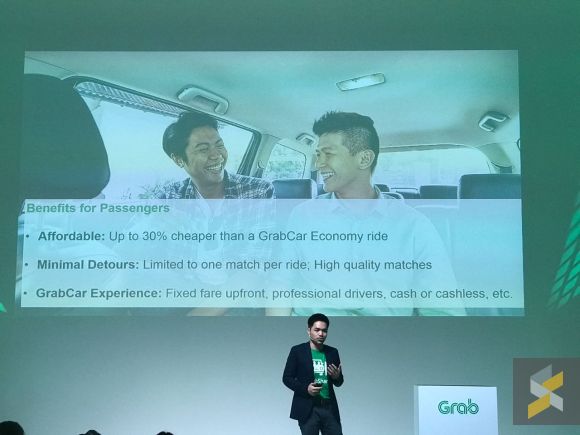 GrabShare was first launched in Singapore late last year and they have garnered 2 million rides in just two months. Since its introduction, Grab had reported an increase of passenger matching rate by 15%, while the income of Grab Drivers have also increased by 10% on average.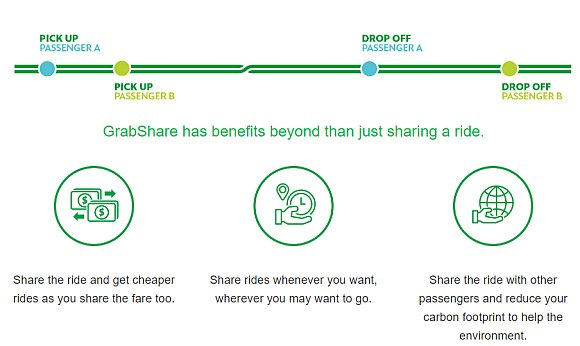 With GrabShare, riders can save up to 30% on fares and there will be a maximum of two stops per trip. Since the ride is shared, each booking can only accommodate a maximum of 2 passengers to allow room for the next customer. When the two bookings are matched, Grab will assign the drop offs for the best time efficiency.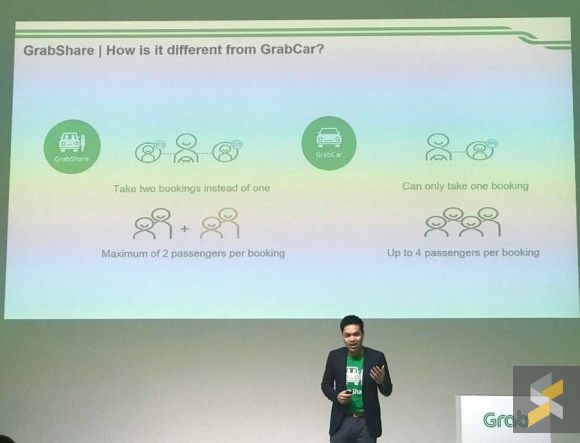 Only a maximum of 2 stops are allowed for the entire trip so you can't make any changes to your destination during the trip. If there are any toll charges, it will be split among the two bookings.
To request for a GrabShare ride, just launch the app and select the "GrabShare" icon. Select your pick up and drop-off points, then hit on the book button.
For more information, head over to GrabShare's page.