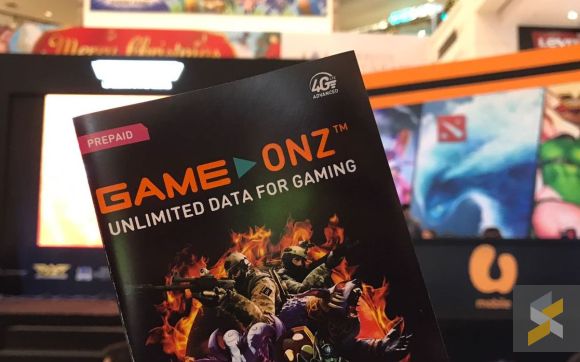 After introducing Video-Onz and Music-Onz, U Mobile is now offering unlimited data for all your gaming needs. Like its previous unlimited video and music offering, this allows you to use your data for PC games without consuming your high-speed quota.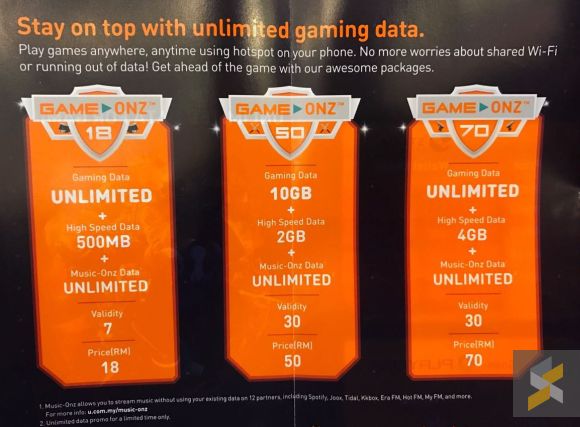 There are Game-Onz 3 add-ons available. The base RM18/week option gives you unlimited Gaming Data + 500MB high-speed data. If you're looking for a monthly option, RM50 gives you 10GB of Game-Onz data + 2GB high-speed data. Alternatively, you can go for their Game-Onz RM70 option which gives you unlimited Game-Onz data + 4GB high-speed data.
All plans come with unlimited Music-Onz which gives you unlimited streaming on Spotify, Tidal, JOOX and more. However, if you need Video-Onz, you'll need to add-on a UMI add-on. At the moment, it covers Dota 2, League of Legends, Counter-Strike: Global Offensive, FIFA Online 3, Team Fortress 2, BlackShot and Echo of Soul.
At the moment, Game-Onz is only available for prepaid users and it relies on your smartphone's WiFi hotspot. Obviously this is best enjoyed if you are in an optimal 4G coverage area. To purchase the add-on, you can do so on the MyUMobile app or dial *118*3*5#. You can learn more over here.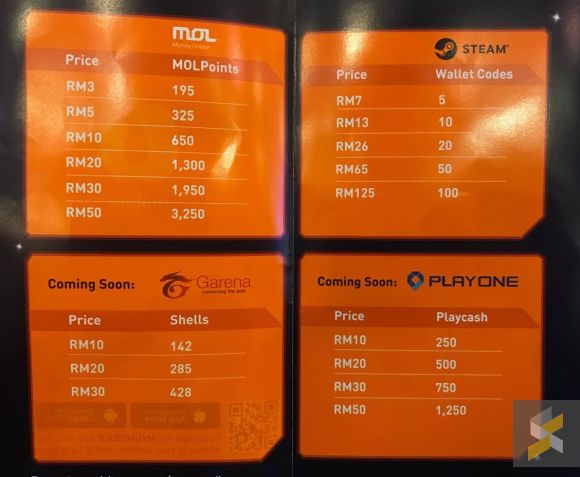 U Mobile also allows you to buy game credits using your prepaid balance. You can currently use your prepaid credit to purchase MOLPoints and Steam Credit. As a special promo, U Mobile is giving additional MOL points if you reload from now until 31 December 2016. Conversion to Garena Shells and Playone Playcash are coming soon. For more info, head over to U Mobile Game Credits.