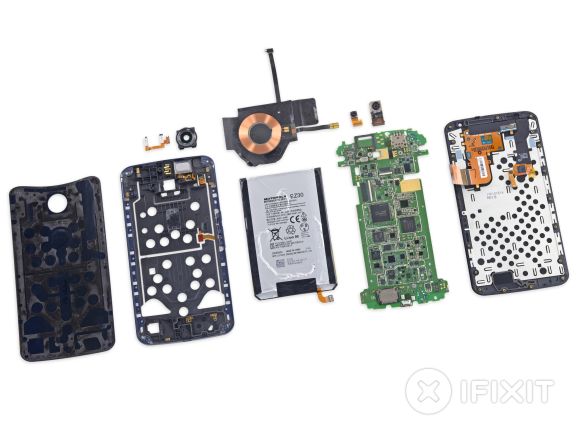 The Nexus 6 is a pretty big phablet that's backed up with top notch hardware inside. To find out how easy it is to repair, the folks at ifixit has managed to give the Nexus 6 its tear down treatment.
The non-removable back cover is held together in place with adhesive. After that, almost everything else is fasten together with typical T3 Torx screws and there are 22 of them. The battery and its wireless charging coil are glued on, making it tougher but not impossible to replace.
For its 13MP camera, it uses the popular Sony IMX214 Exmor RS camera that's assisted by Optical Image Stabiliser. For the screen, the digitiser is fused together with the front display making replacements a little more costly. Overall, iFixit gave the Nexus 6 a repairability score of 7 out of 10.
Check out the teardown video and step by step guide after the break.
[ SOURCE ]