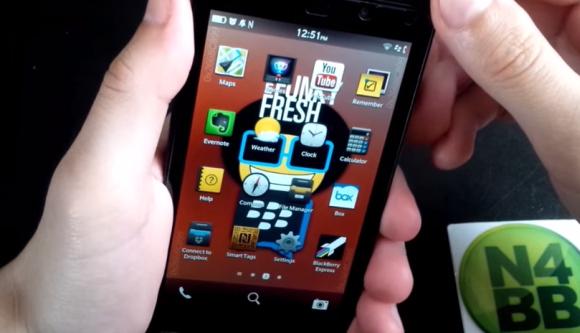 BlackBerry is expected to release a new BlackBerry 10.3 software update which brings a couple of new features and UI enhancements. To demonstrate the new revisions, N4BB has recorded a quick hands-on preview of an early 10.3 Build running on a BlackBerry Z10.
The new BlackBerry 10.3 has a number of UI revisions including a flatter UI design and the home screen icons are now displayed without the typical grey boxes behind it. The camera interface gets a major revamp with a new camera timer, panorama photo mode and an option to shoot a 60fps video at 720p resolution. There's also a new Automatic Stories feature that creates highlight clips with photos taken at the same location. This is somewhat similar to HTC's Zoe highlight videos.
Also new is a voice assistant called Intelligent Assistant. While we are curious to find out how it compares against Cortana and the rest, unfortunately it refuses to work in video.
Watch the hands-on demo of Blackberry 10.3 after the break.
[ SOURCE ]