There have been countless cases involving scams lately—from scams involving fake apps, to scam calls and texts that try to get victims to share TAC numbers. The sad thing is that there's virtually nothing victims can really do after they've been scammed, so the best thing is to stay vigilant before it even happens.
We are often advised not to share any banking information with others to hopefully stop us from being victims of scams, but what exactly are the important bank details that need to be kept secret from the public?
Your bank card number
Do not share your debit or credit card number with anyone else—let alone give the card itself to anyone. A 74-year-old retiree lost more than RM1 million of her life savings after she handed over her Maybank card to the scammers.
Giving that sort of information will give the opportunity for scammers to register and change your information without you even realising it. They could then take your savings from your account, and even use your account for other scams. And if they are able to use your bank details that contain your own information, you could also be faced with court charges.
Your PIN
Just like your bank card details, keep your own PIN a secret. Because once scammers have obtained the PIN, they can then use it to steal money from your bank account—either using cash machines or by calling into various branches to withdraw the money.
Do not register someone else's number when opening up an account
Apparently, a tactic that scammers use is to get victims to open up a bank account with a scammer's phone number. The suspect can then use it how they want without your knowledge.
Scammers can also send themselves the TAC numbers without needing your help. So it's best to use your own information when you open up a savings account.
TAC number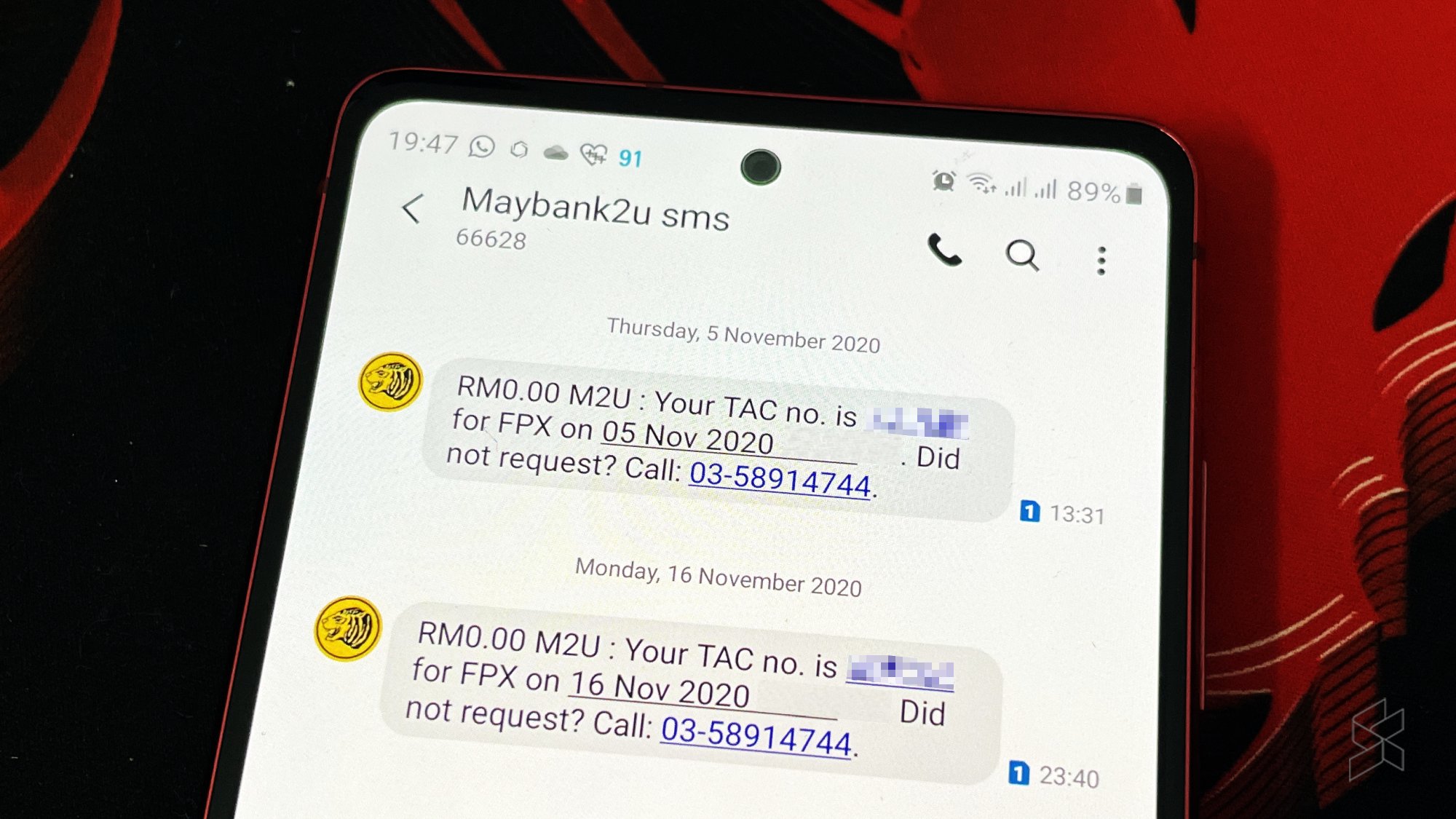 If you hand your TAC number (the six-digit number sent to a bank account owner's mobile phone to verify a transaction) to a scammer, they would be able to take advantage of your online banking account and move your money to a third party. So, if you've received a call asking to send them a TAC number that you've received, do not comply.
A Twitter user reported that she received an SMS from Maxis with a TAC number. She also shared that she received a call through WhatsApp right after receiving the SMS. It's likely that whoever was on the other line was trying to get the sensitive TAC number from her.
ID and password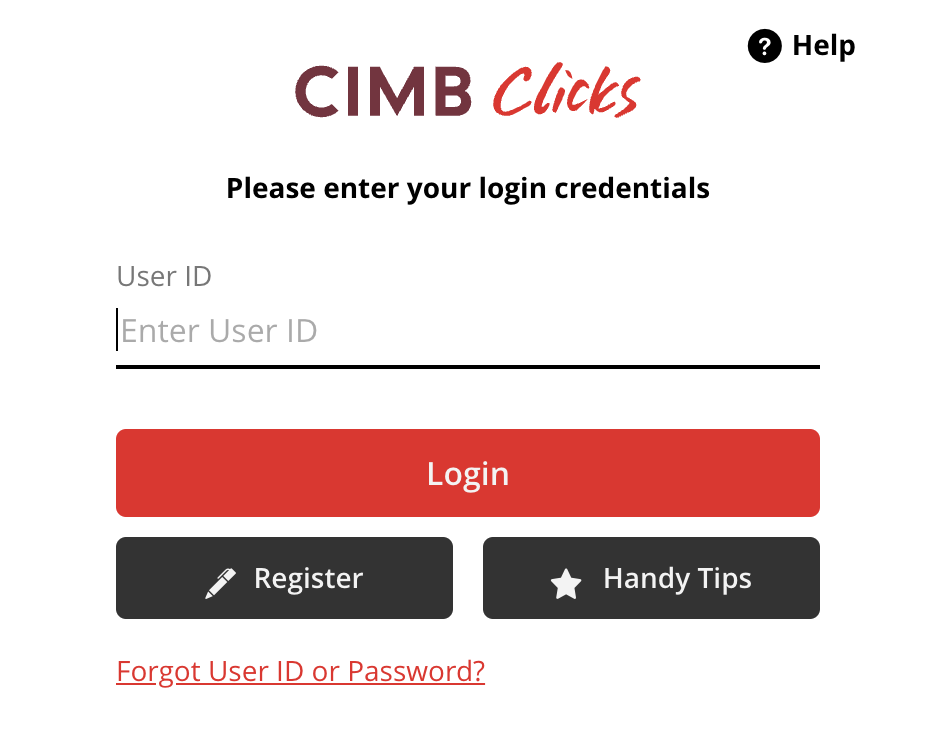 Scammers may disguise themselves as bank officers and would try and contact you to ask you for sensitive information. So, please remember not to share your ID and password through a phone call— with anyone. If a scammer gets your details, they could easily access your account.
Do not reveal any of your sensitive banking details to anyone, either through the phone or face-to-face. Only reveal your banking details to people you really trust. The real police will not ask you for the details listed above for any investigations.
Scammers have been upping their phishing game by spoofing messages and creating fake online banking pages to trick victims into logging and sharing their OTP. These phishing pages look so convincing that most people don't realise they were scammed until their money is gone.
But, if you feel like your bank details have been compromised, contact your bank immediately so that the bank can do an investigation. Also, no matter what happens, never click on links sent by anyone that claims to be your bank. If you get a message claiming your account is locked or compromised, it is recommended to access the official bank website by entering the URL yourself or using the official mobile apps. Alternatively, you can call your bank to verify if the warning messages are true.
Fatin from SoyaCincau BM produced an in-depth interview with a scam victim, discussing how he lost more than RM18 thousand by downloading a suspicious third-party application. I also made my own investigation by trying to contact "TikTok scammers".
If you want to read more information on how victims might be lured, you can check out my piece breaking down my TikTok scammer investigation. And since scams can take a few days, weeks, and even years, you might be in the middle of a scam without even knowing it, so it's best to know what to look out for.
[ SOURCE ]