[ UPDATE 8/8/2021 12:40 ]: ShopeePay is now working normally.
===
The 8.8 sale is happening right now but unfortunately, it appears that ShopeePay is currently inaccessible. Several users have complained that they can't pay using the built-in Wallet at the moment. The eCommerce platform previously had this problem during the 6.6 sale two months ago.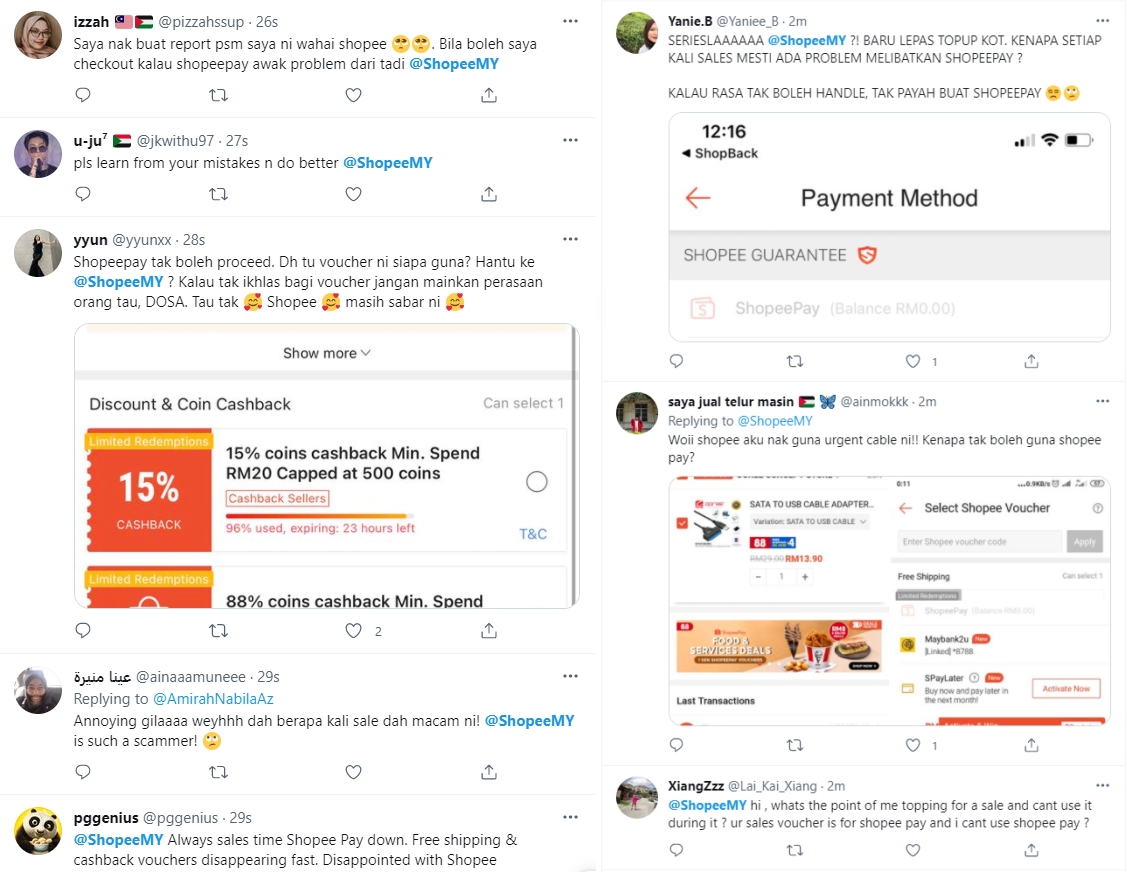 Shoppers who have topped up their Shopee Pay wallets earlier are frustrated that they couldn't complete their transactions. Although Shopee currently advises its users to use other payment methods, some free shipping and promo vouchers are only applicable for Shopee Pay.
If you're looking for the best tech deals, check out our 8.8 live blog.