Malaysia's getting a new Escape theme park and this time it's going to be in Cameron Highlands. Set to launch in 2023, this will be Malaysia's third Escape theme park, following two existing branches in PJ and Penang.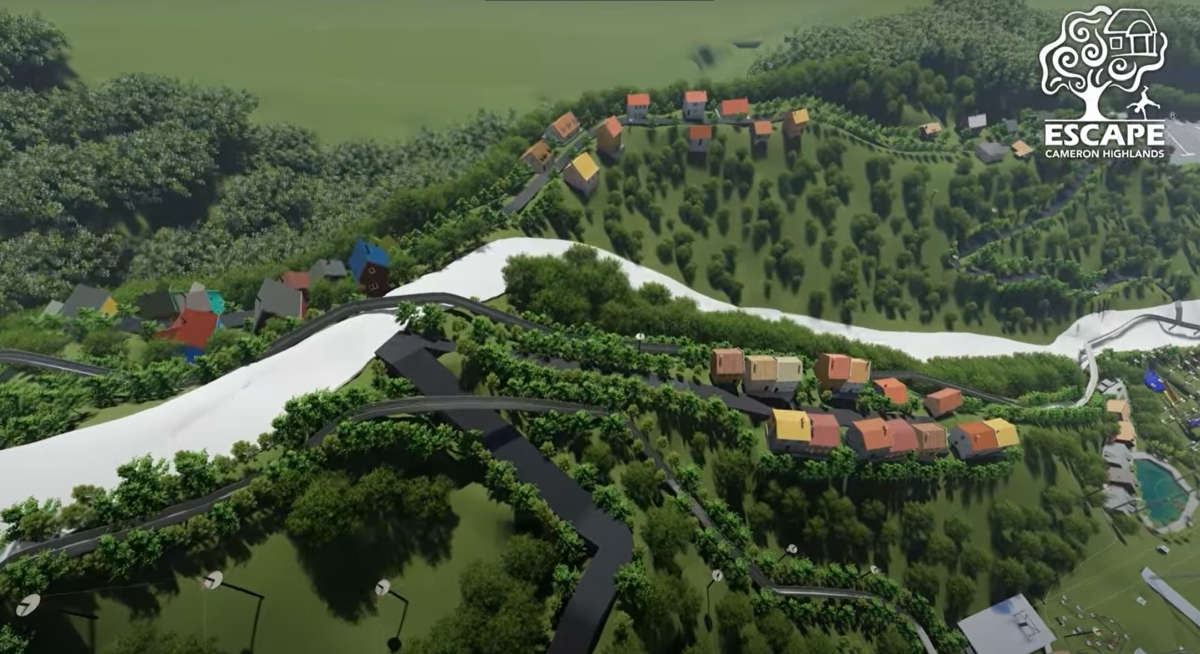 The nature-oriented Escape Cameron Highlands is going to be built into a hillside and will supposedly span 60-acres. The development of Escape Cameron Highlands is set to revive Malaysia's domestic tourism industry as it was badly hit by the pandemic.
What is notably different about Escape Cameron Highlands is that it's going to revolve around European themes. Furthermore, the theme park will operate completely on renewable energy through a combination of photovoltaic means, wind turbines and mini hyrdopower.
As for the attractions, the theme park will feature the first ever outdoor dry ski slope within a tropical climate, about 1.2km with a ski lift that is 920m high. It would also make Escape Cameron Highlands home to the longest dry ski slope in the world, as its length would dethrone the current reigning 1.13km dry ski slope in Russia.
Fan favourites such as Escape Gravity Play and Adventure Play will be available as well. Other European-themed activities will include street bowling in addition to cheese chasing.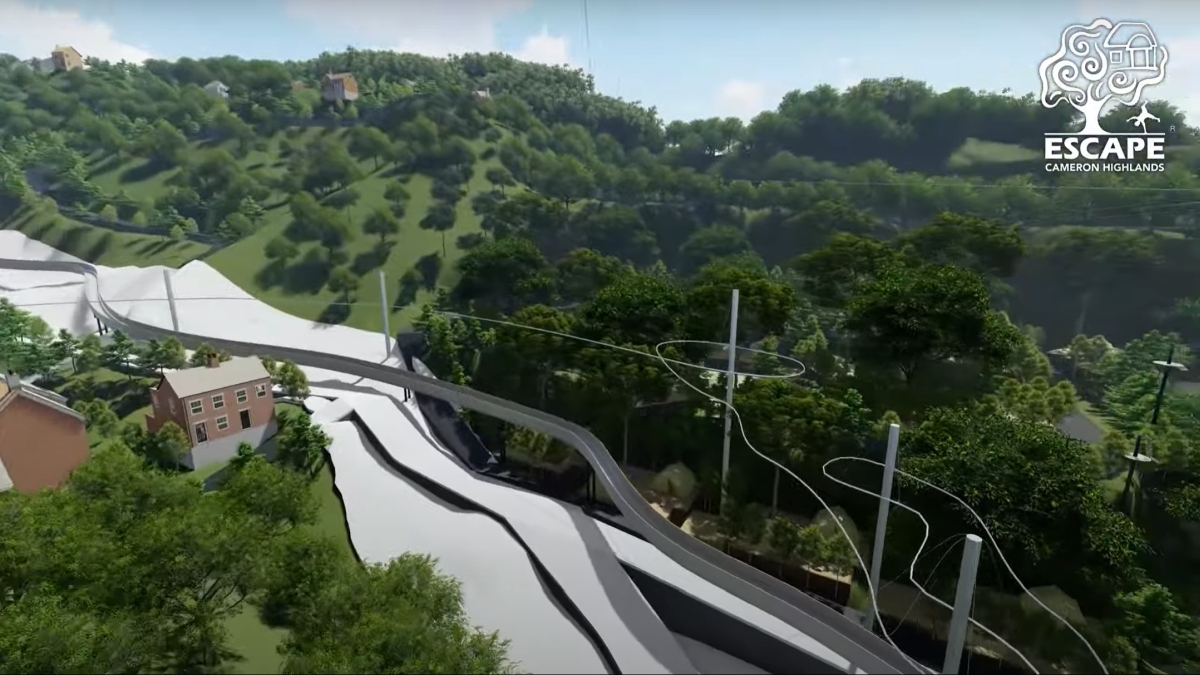 Thanks to Cameron Highlands' cool weather conditions, it is appropriate for the theme park to be divided into 5 European villages, each one at different levels. The Iberian village will be situated at the bottom, and will ascend to the British, Balkan and Nordic parts leading up to the Alpine village at the peak. There will also be accommodation available throughout the different villages.
The theme park's first of three phases will require 15 to 18 months of development and is slated to launch in the first half of 2023. The subsequent phases will gradually open afterwards, with new attractions are expected to be added every year.
Furthermore, folks can look forward to more Escape theme parks, as there are plans to build an Escape Challenge park. In fact, the developers intend to build 6 to 7 more theme parks just in the Klang Valley. Escape will also be expanding internationally, with plans to build theme parks in China and Sri Lanka.
Escape currently holds the Guinness World Record for the longest tube water slide of 1,111m, which can be found at its Penang theme park.