These days, most power users would find it hard to live without Thunderbolt 4. But it seems as though Intel, the people behind the interface, is already working on plans for its successor, thanks to an Intel executive who accidentally tweeted out a picture with information about possible Thunderbolt 5 specifications.
Gregory Bryant, Executive Vice President of Intel's Client Computing Group was doing the rounds in Intel's Israel offices, when he shared pictures of himself on Twitter. Right now, if you dig into his Twitter page, you'd find this tweet below:
However, that wasn't the original tweet. His first post had four images, before quickly getting deleted after it included plans for the upcoming Thunderbolt 5 interface in the background. The guys over at AnandTech though managed to save the image in time though before Bryant deleted it.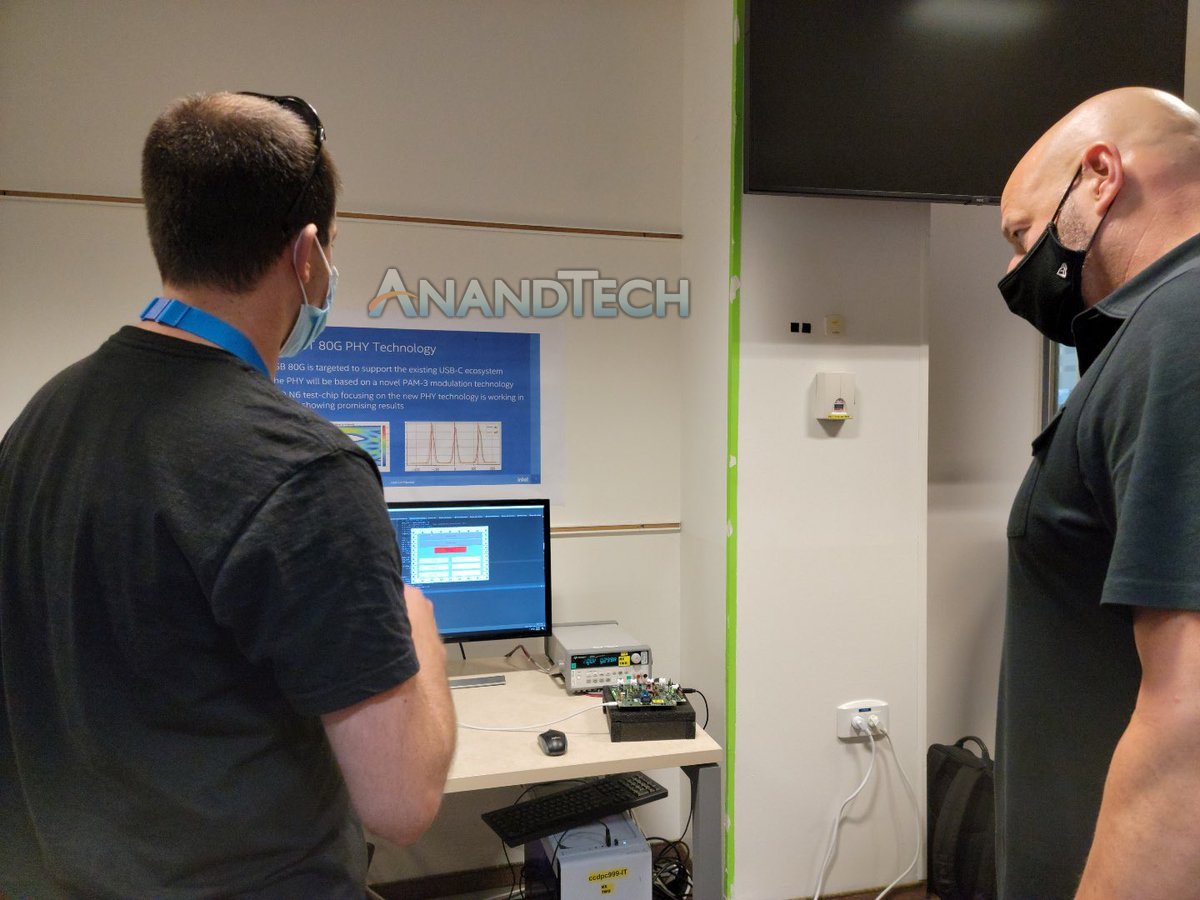 In the background is plans for something call '80G PHY Technology', referring to a physical layer connection capable of 80Gbps transfers. This is double the bandwidth speeds of the current Thunderbolt 4 interface, which is 40Gbps. The image then goes on to say that the 80G tech will be focused on the existing USB-C ecosystem, which should mean that Intel will be sticking with the USB-C connector for Thunderbolt 5.
However, it is what's written after that which is pretty new. It says that the new PHY tech will be based on something called 'novel PAM-3 modulation technology', which refers to the way the 0s and 1s themselves get transmitted. Basically, it's a new type of pulse amplitude modulation (PAM) technology that achieves much higher bandwidth transfers compared to current data transfer standards.
It should be pointed out though that we're likely years away from seeing Thunderbolt 5 hit the market. Thunderbolt 4 was just only announced back in CES 2020, and a 40Gbps connection is still plenty fast for almost everyone right now (your SATA SSD for example tops out at 6Gbps). Nevertheless, it's still nice to know what the future of Thunderbolt looks like. Now if only AMD can get on board the Thunderbolt train too…
[ SOURCE, IMAGE SOURCE ]