Malaysia has reported 19,819 new COVID-19 cases today which is a new daily record-high since the start of the pandemic. This brings the total number of infections to 1,183,110. The previous record-high was 17,786 cases reported on 31st July 2021.
There are 257 deaths today which is also a record-high and the death toll is now 9,855. The Ministry of Health has reported 12,704 new recoveries and a total of 962,733 patients have recovered and been discharged so far. The recovery rate is now 81.37% while the mortality rate is at 0.38%.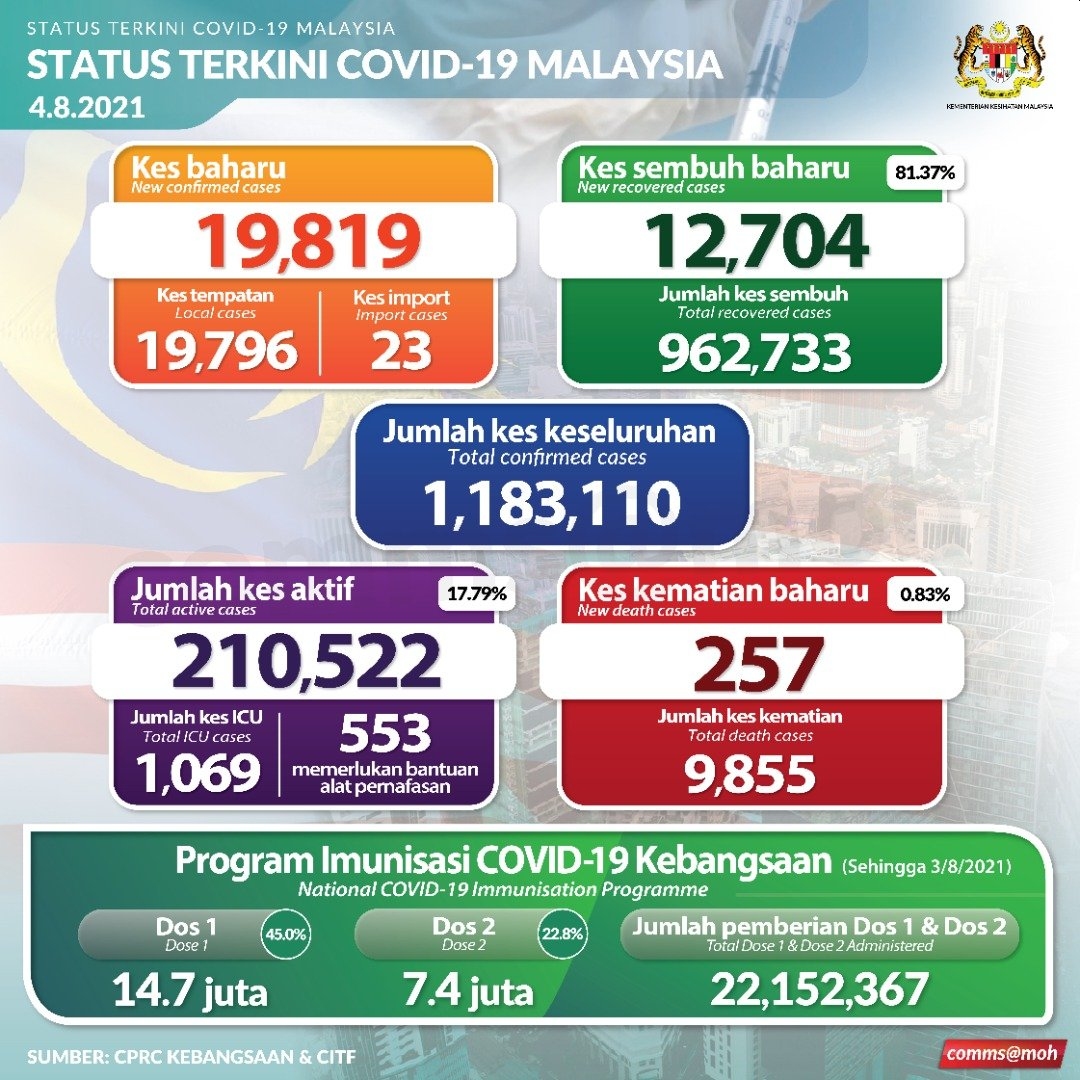 Total active cases have increased to 210,522 today. 1,069 are in ICU while 553 require respiratory support. Out of 19,819 cases today, 23 are imported while 19,796 are transmitted locally.
According to the breakdown, Selangor records the most with 8,377 cases, followed by Kuala Lumpur with 2,467, Kedah with 1,371, Johor with 1,162, and Kelantan with 1,003.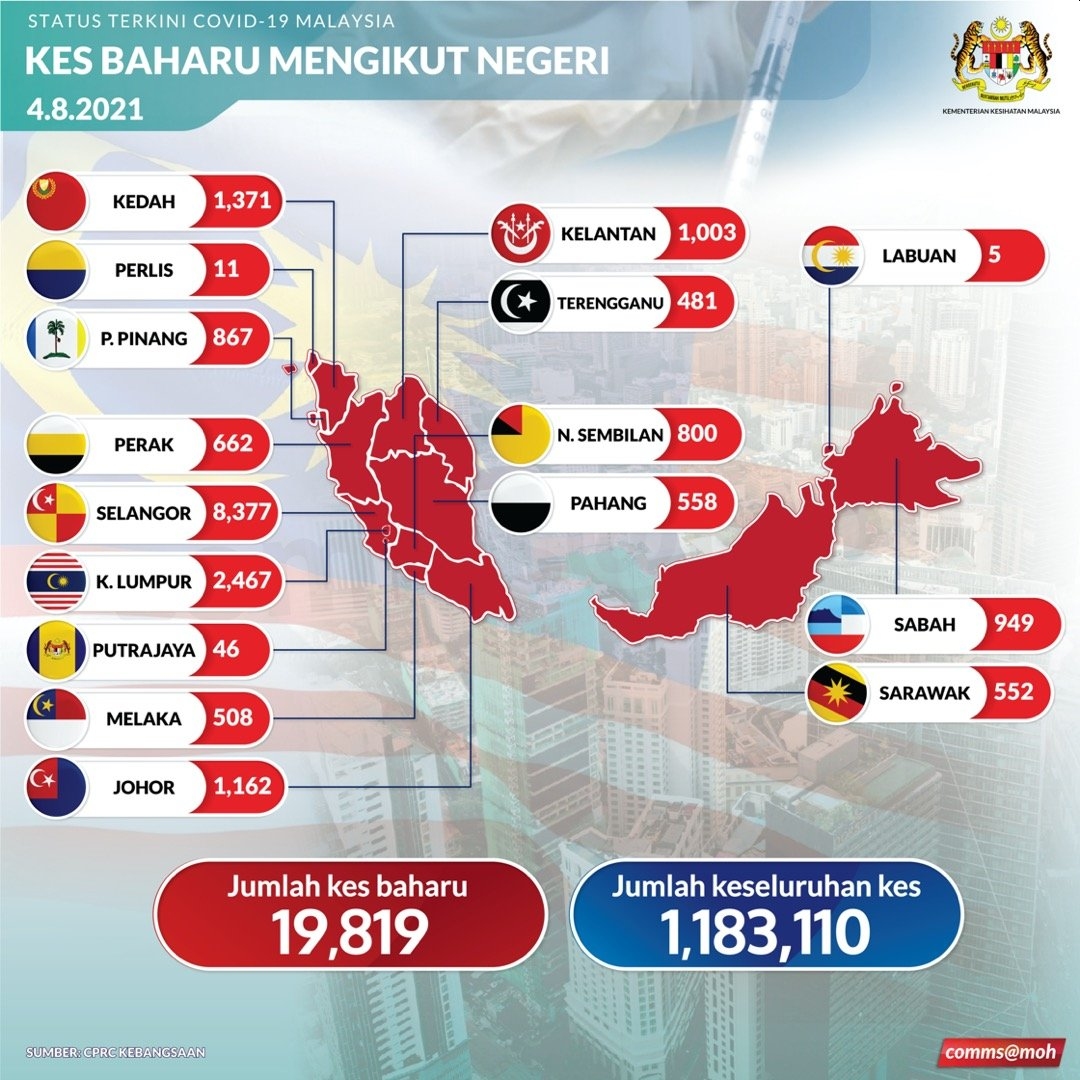 This story is developing.
[ SOURCE, IMAGE SOURCE ]