German tech company Bosch will start production of motorcycle ABS in the second quarter of 2022 at the Amata plant in Thailand. This plant has been producing components for vehicles for 25 years and have been making anti-lock braking system (ABS) products for four-wheelers since 2014.
Why the sudden interest in motorcycle ABS? On May 15 this year, Thailand's Department of Land Transport announced that all new motorised two-wheelers must have ABS by 2024. It will also be mandatory for all existing motorised two-wheelers over 125cc to have ABS by 2026.
Motorcycle ABS directly makes riding on the road safer. According to Bosch, roughly 25% of motorised two-wheeler accidents could be prevented with ABS.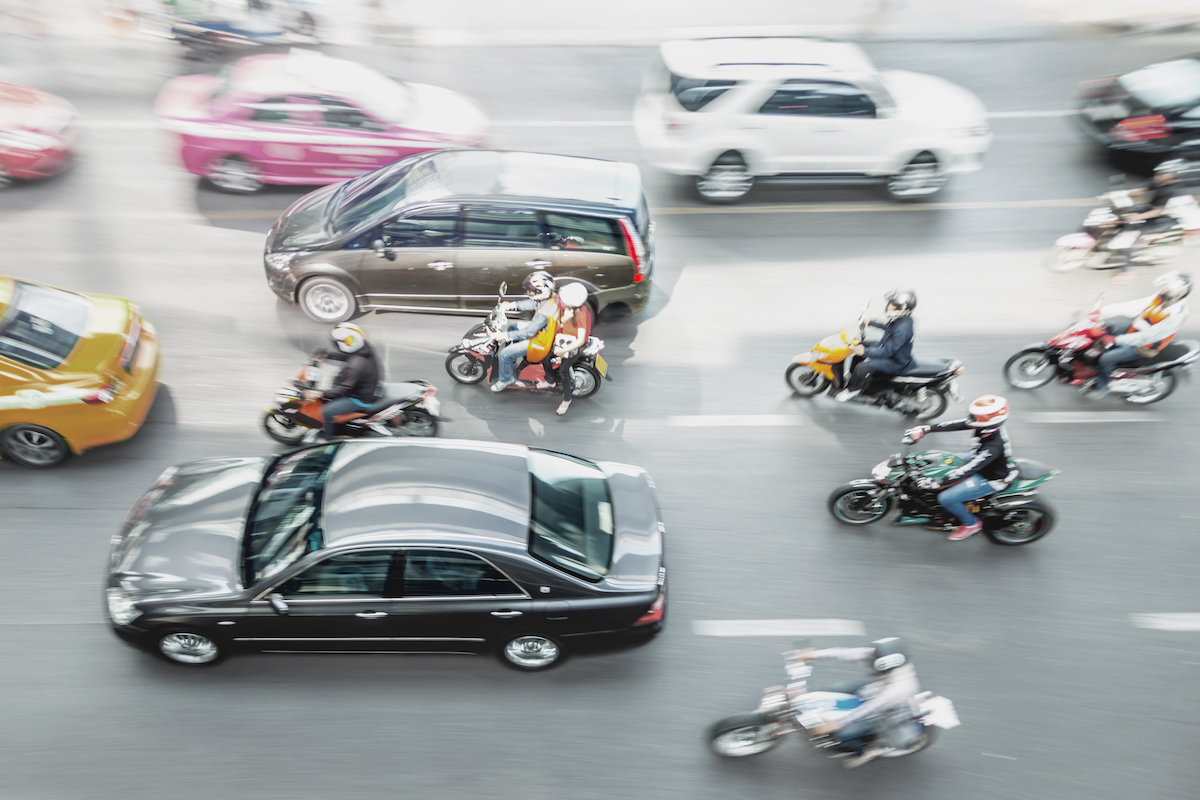 According to the WHO, this is more important in Southeast Asia as two and three-wheeler accidents account for 43% of all road traffic deaths. Thailand is especially affected by this as they have the highest rate of road-traffic fatalities out of all ASEAN countries. Southeast Asia has an average road fatality rate of 20.7 deaths per 100,000, but Thailand's rate is 36.2.
With the implementation of Bosch's motorcycle ABS in the near future as well as other manufacturers' products, we hope to see the roads turn into a safer place. Another aspect that will lead to road safety is education. The more people know about ABS, the more safe vehicles there will be on the road.
What exactly does motorcycle ABS do and how does it work? As with any other vehicle, the ABS prevents the wheels from locking up when you brake. This significantly helps with deceleration times and stability.
"User-centric mobility is at the heart of Bosch's business, and motivates us to develop technology that will make mobility safer for all road users", added Martin Hayes, regional president of Bosch Southeast Asia. "This development cements Bosch's commitment not only to road safety in general, but to the countries we operate in."
Malaysia has been behind in ABS and electronic stability programme (ESP) adoption for many years. In 2016, Bosch reported data suggesting that only 36% of locally assembled cars in Malaysia were equipped with ABS. Thailand was at 40%, while China was way ahead of its time with 87% of its cars having the safety feature.
Even worse, only 11% of Malaysia's locally assembled cars had ESP systems installed in 2015. These systems use sensors to prevent your vehicle from drifting off track which can save lives. With a global ESP adoption rate of 64% in 2015, we hope that the Ministry of Transport can enforce stricter safety regulations.
In March 2020, only 81% of passenger cars sold in Malaysia have received an ASEAN NCAP rating of 4-stars or above. ASEAN NCAP is a new car assessment program that rates the safety of a vehicle. To get a good rating, a car must have ABS, ESP, airbags, etc.
Although the rating of cars sold is mandatory, the enforcement of safety regulations is still not in action, as even in 2019, Perodua released the Axia 1.0 E without ABS.
The former Transport Minister Loke has responded to motorcycle ABS suggestions by saying that the ministry was "gathering opinions, feedback and proposals" and working with JPJ and MIROS to formulate a policy, but nothing has come to fruition yet.
[ SOURCE ]