YouTube is testing out a cheaper alternative to their regular Premium subscription offer—Premium Lite. The Lite plan would let users watch YouTube videos on the web and mobile app without being interrupted by ads, but it doesn't offer the other features that Premium would.
"In Nordics and Benelux (except for Iceland), we're testing a new offering to give users even more choice: Premium Lite costs EUR 6.99 (RM35)/month and it includes ad-free videos on YouTube," said a YouTube spokesperson.
The regular YouTube Premium also offered an ad-free experience when watching YouTube videos, but it also offers several other things. Subscribers would get also ad-free YouTube Music Premium, ad-free and offline YouTube Kids, background playback, offline downloads, and access to YouTube's original series and movies.
The subscription in Malaysia costs RM17.90 per month after a free month trial. You can even get a Family Plan which costs RM26.90 per month to share with 4 other family members, or a Student Plan which only costs RM10.90 a month.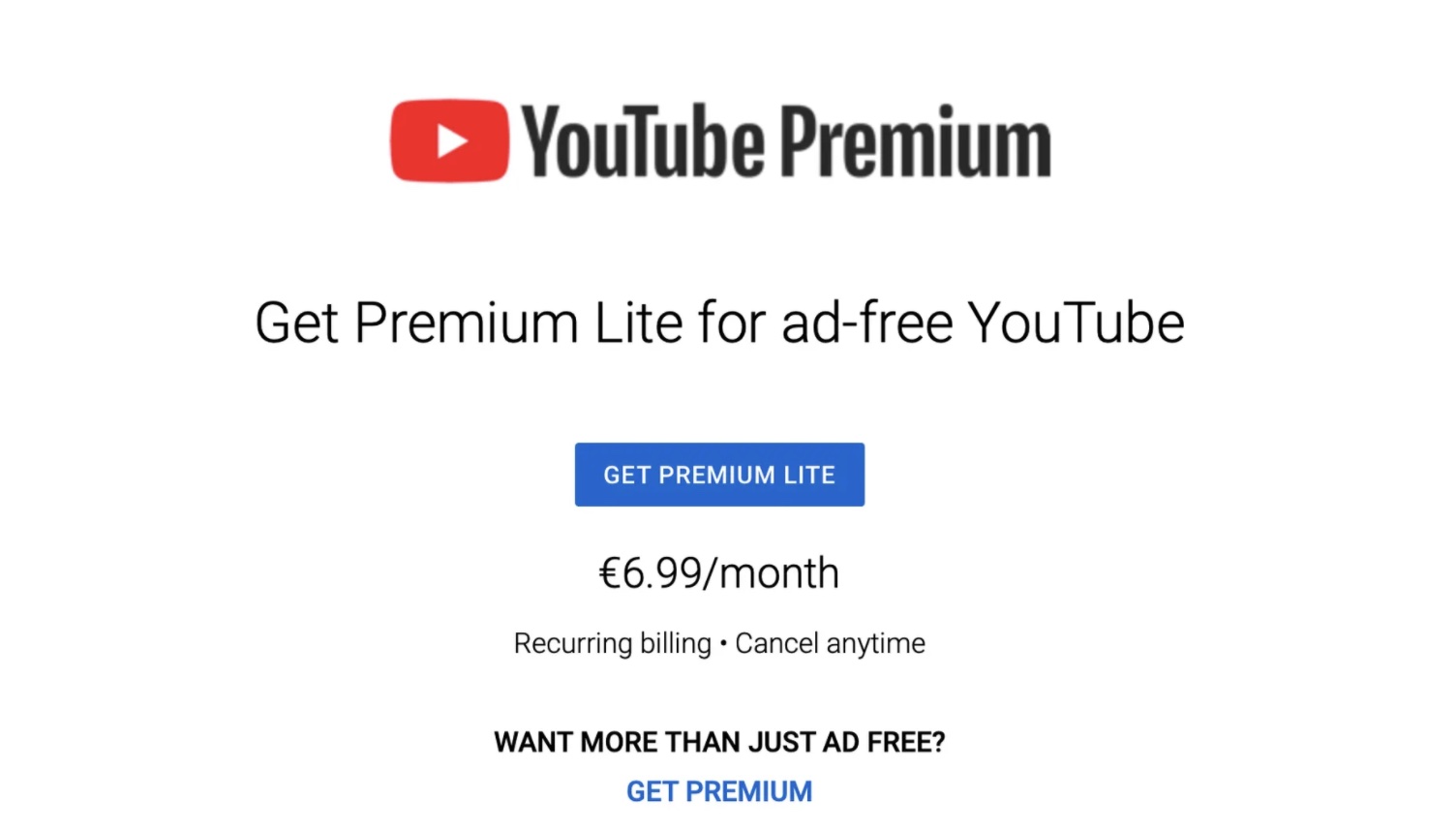 While it might look like the potential cost of Premium Lite is much more expensive that what we would pay for regular Premium in Malaysia, take note that the prices for subscriptions are very different depending on the country. A standard YouTube Premium plan costs around EUR 11.99 (RM60) a month in Europe and USD 11.99 (RM50) in the United States.
At its current pricing, Premium Lite costs around 60% of the price of a regular Premium subscription, which would likely mean that Premium Lite in Malaysia would cost around RM10.80-ish. However, it might not seem that worth it because Lite only offers around a quarter of its benefits.
The Lite plan is currently not available in Malaysia as YouTube says that the current subscription is in an experimental phase. However, they might be considering to roll the plan out based on audience feedback.
YouTube also introduces their own version of TikTok—Youtube Shorts for some Malaysian users. The beta being tested, but the feature should be available to everyone hopefully in the near future.
[ SOURCE ]