Malaysia has recorded 15,764 new COVID-19 cases today which brings the total number of infections to 1,146,186. There are 219 new deaths reported today which is a new record high. The death toll is now 9,403.
The Ministry of Health has reported 11,767 new recoveries and a total of 937,732 patients have recovered and been discharged so far. The recovery rate is now 81.81% while the mortality rate is now 0.82%.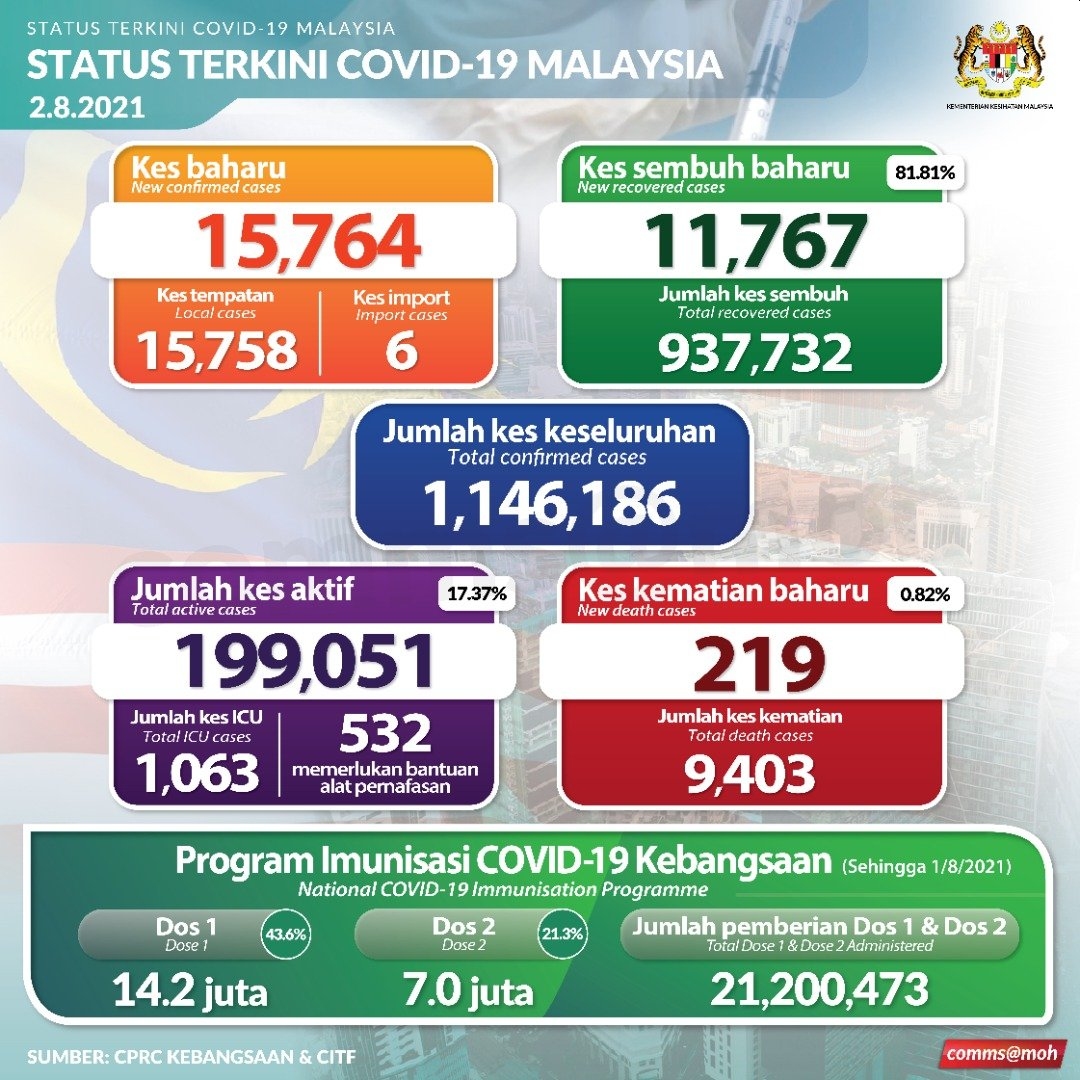 There are currently 199,051 active cases remaining which are receiving treatment. 1,063 are in ICU while 532 require respiratory support.
Out of the 15,764 new cases today, 6 are imported while 15,758 are transmitted locally. Selangor recorded the most with 6,067 cases, followed by Kuala Lumpur with 1,536 cases, Johor with 1,222 cases, Sabah with 1,166 cases and Kedah with 1,108 cases.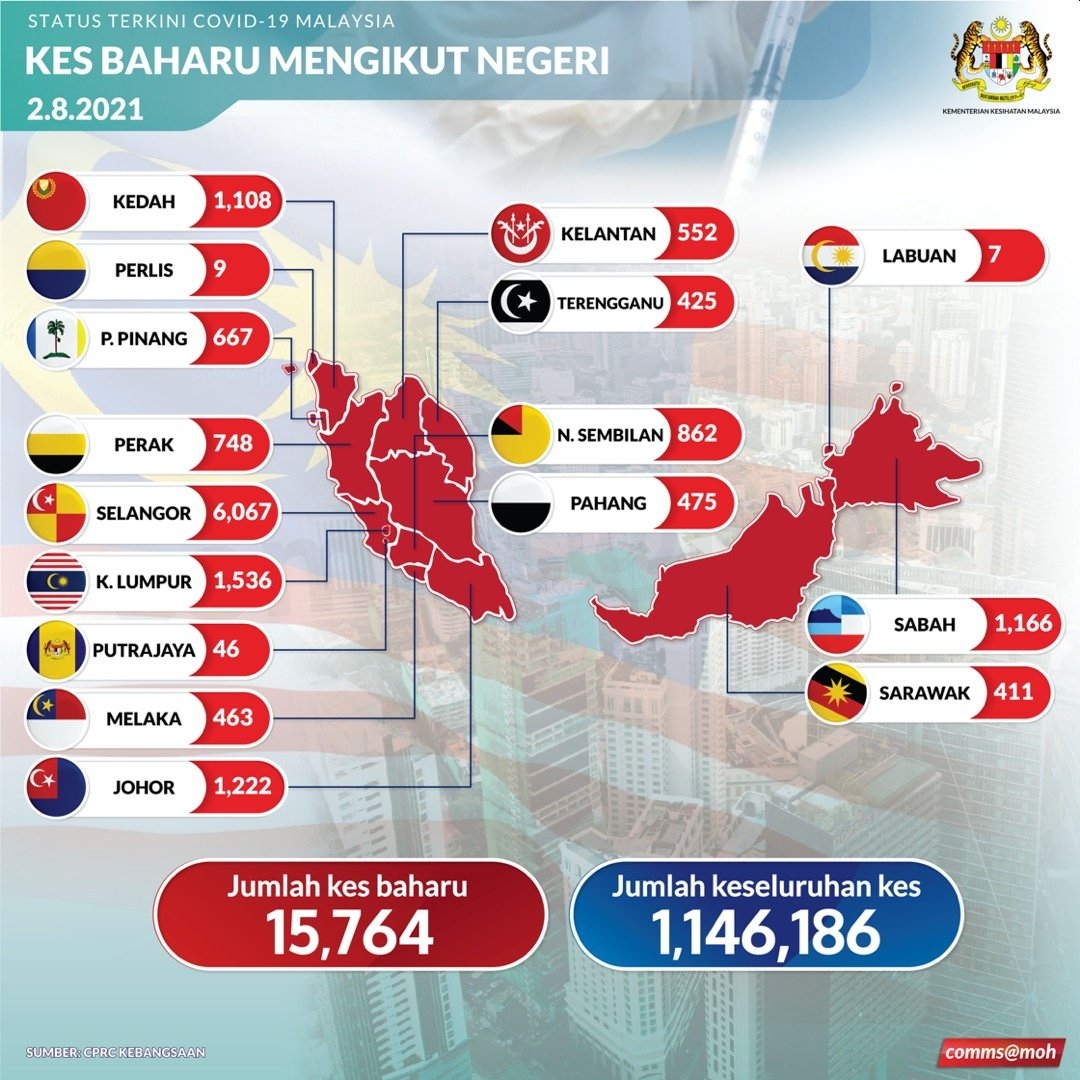 The Ministry of Health has identified 29 new clusters today. 13 are workplace-related and 11 are community clusters. It added that 5 community clusters identified today are due to home visits during the festive season.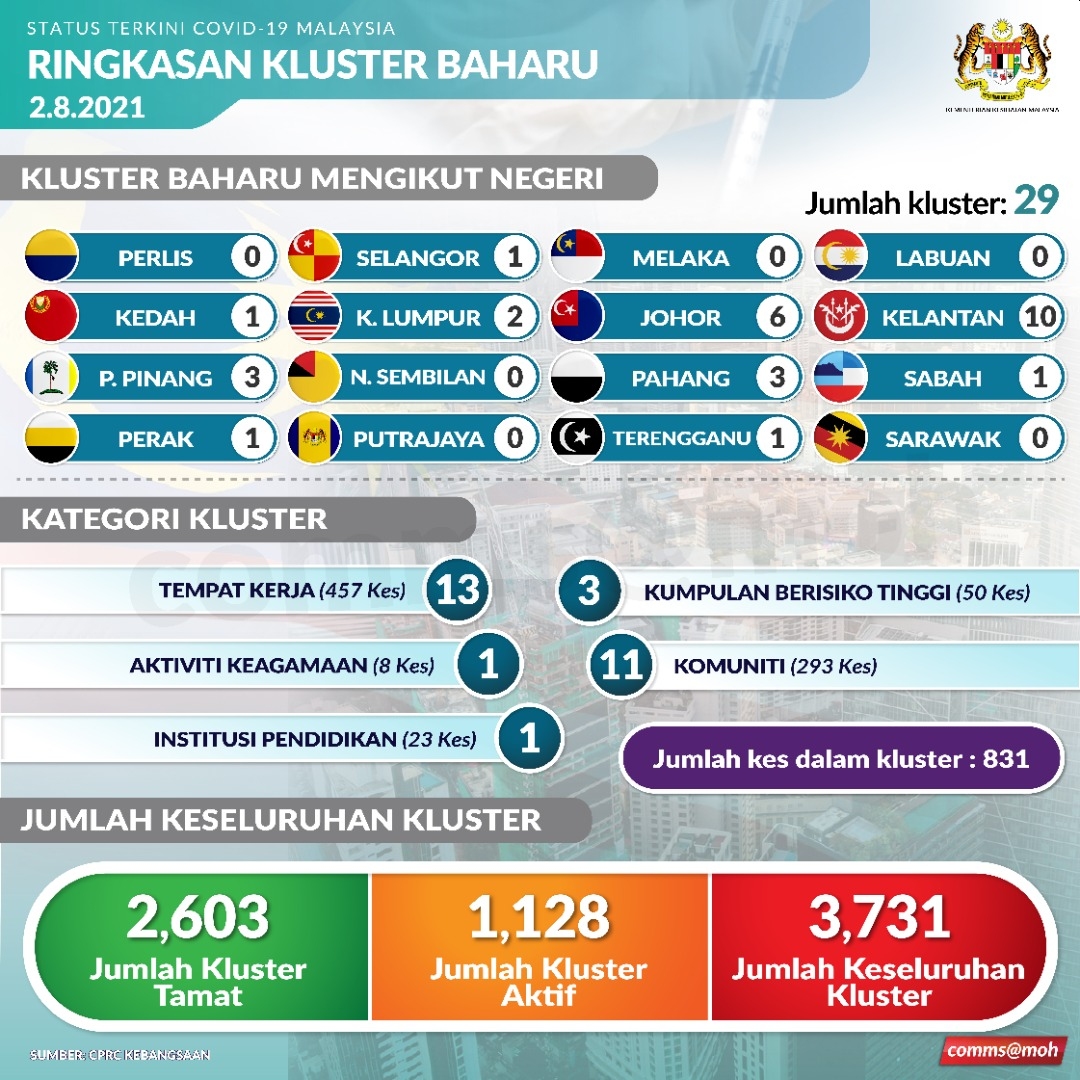 Over 98% of new COVID-19 cases today are category 1 and 2 where individuals exhibit light or no symptoms. 12,239 out of 15,764 (77.64%) of new cases today are from unvaccinated individuals.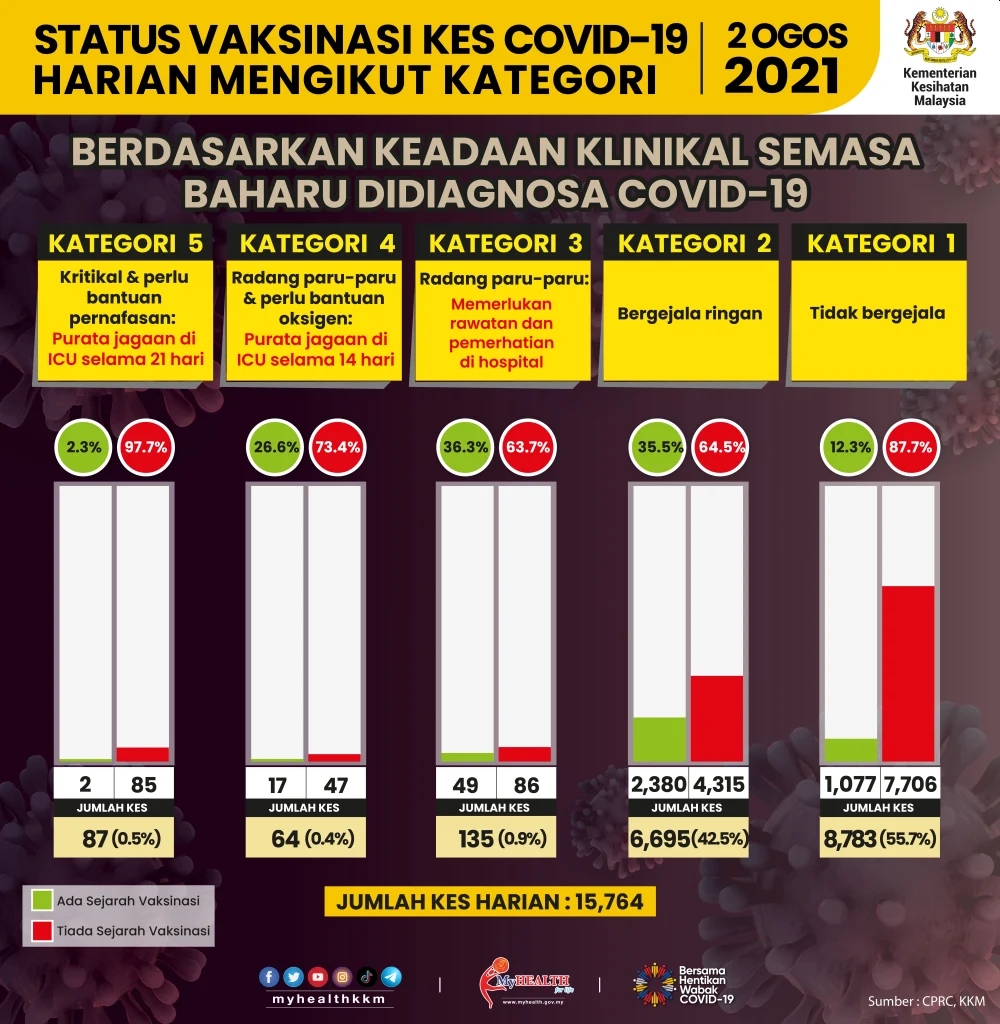 [ SOURCE, IMAGE SOURCE ]