Malaysia has recorded 17,150 new COVID-19 cases today which brings the total number of infections to 1,130,422. There are 160 new deaths reported and the death toll is now 9,184.
The Ministry of Health has reported 11,326 new recoveries and a total of 925,965 patients have recovered and been discharged so far. The recovery rate is now 81.91% while the mortality rate is now 0.81%.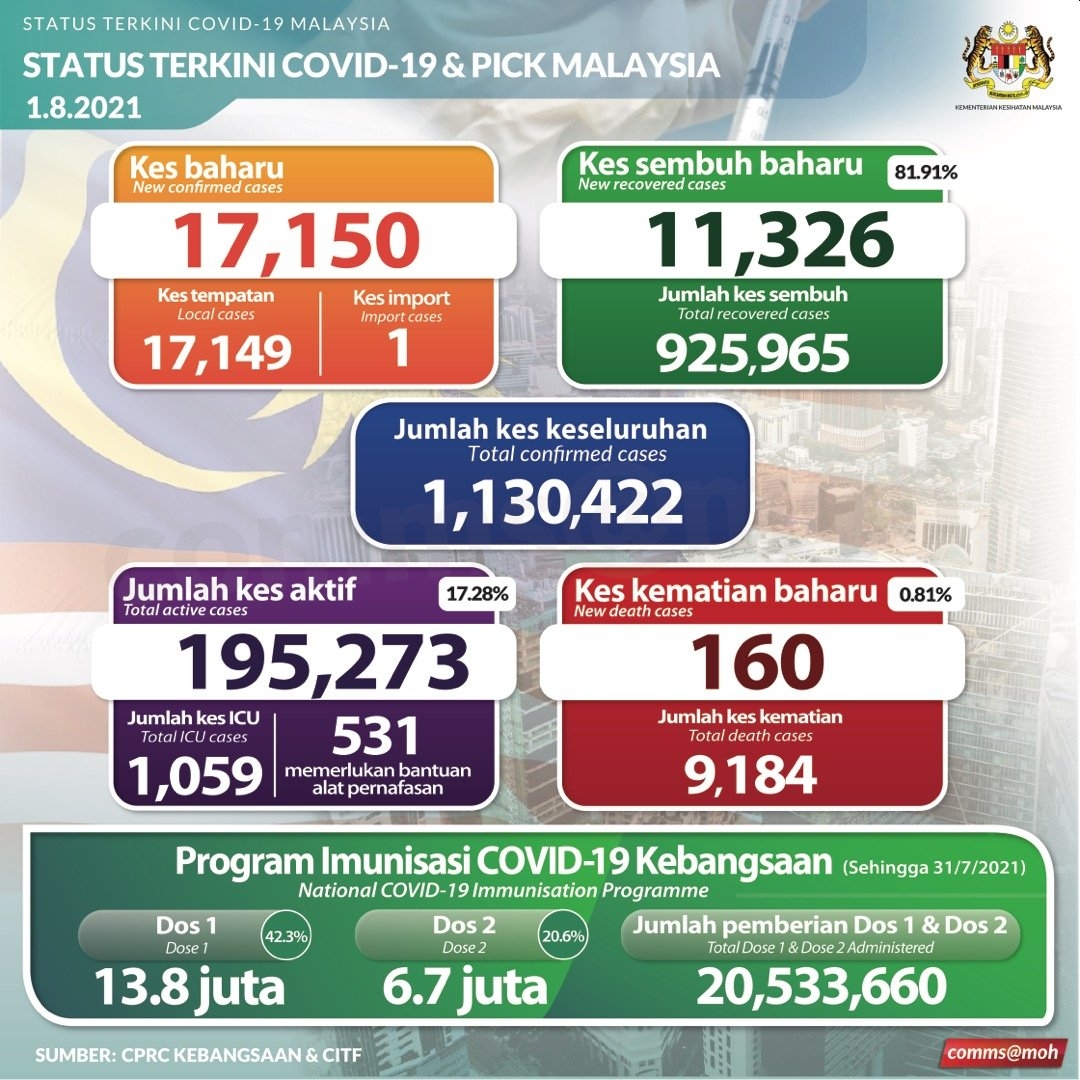 There are currently 195,273 active cases remaining that are receiving treatment. 1,059 are in ICU while 531 require respiratory support.
Out of the 17,150 new cases today, there's one imported case while 17,149 are transmitted locally. Selangor recorded the most with 6,326 cases, followed by Kuala Lumpur with 2,086 cases, Kedah with 1,511 cases, Johor with 1,045 cases and Sabah with 1,002 cases.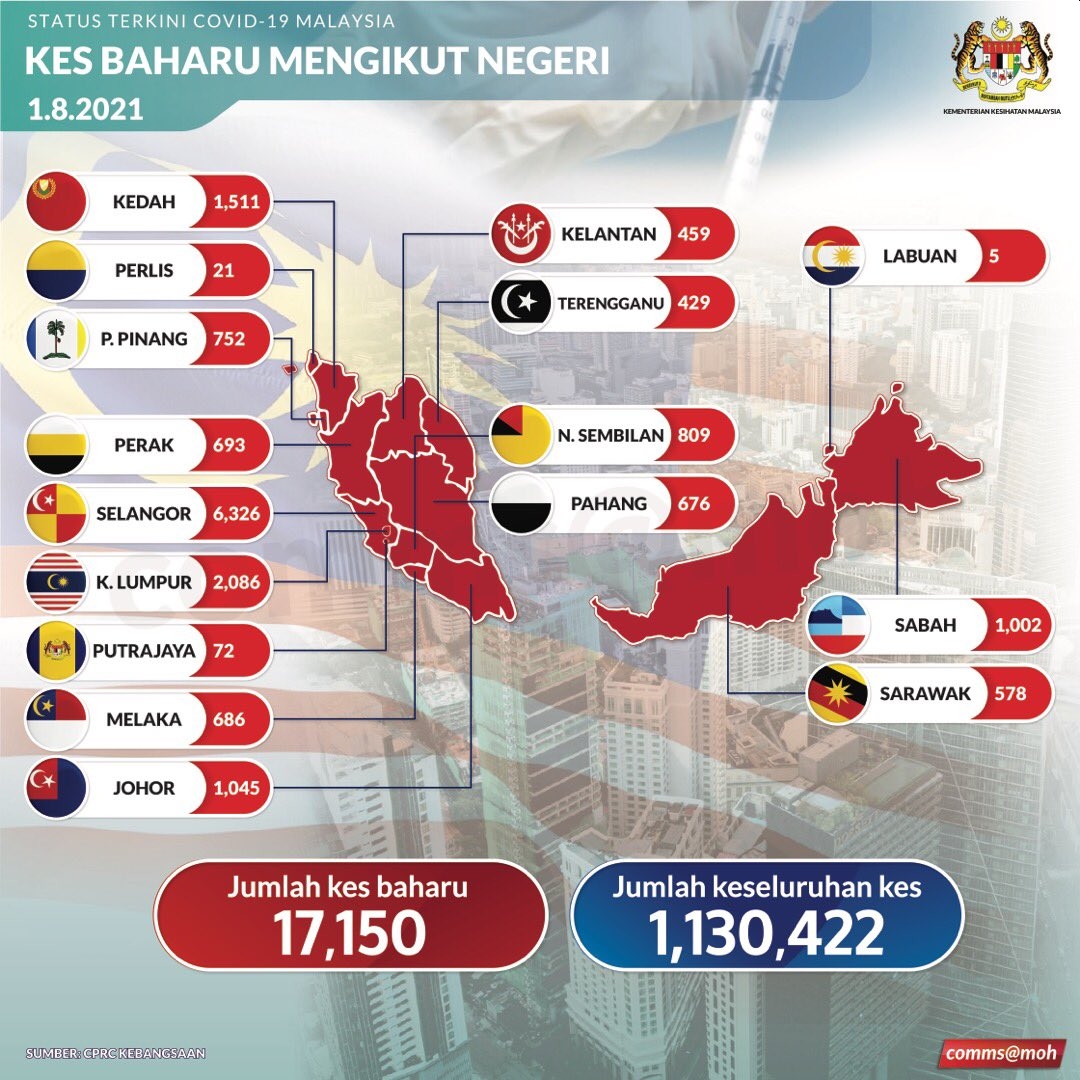 The Ministry of Health has identified 23 new clusters today. 11 are workplace-related, followed by 8 community clusters.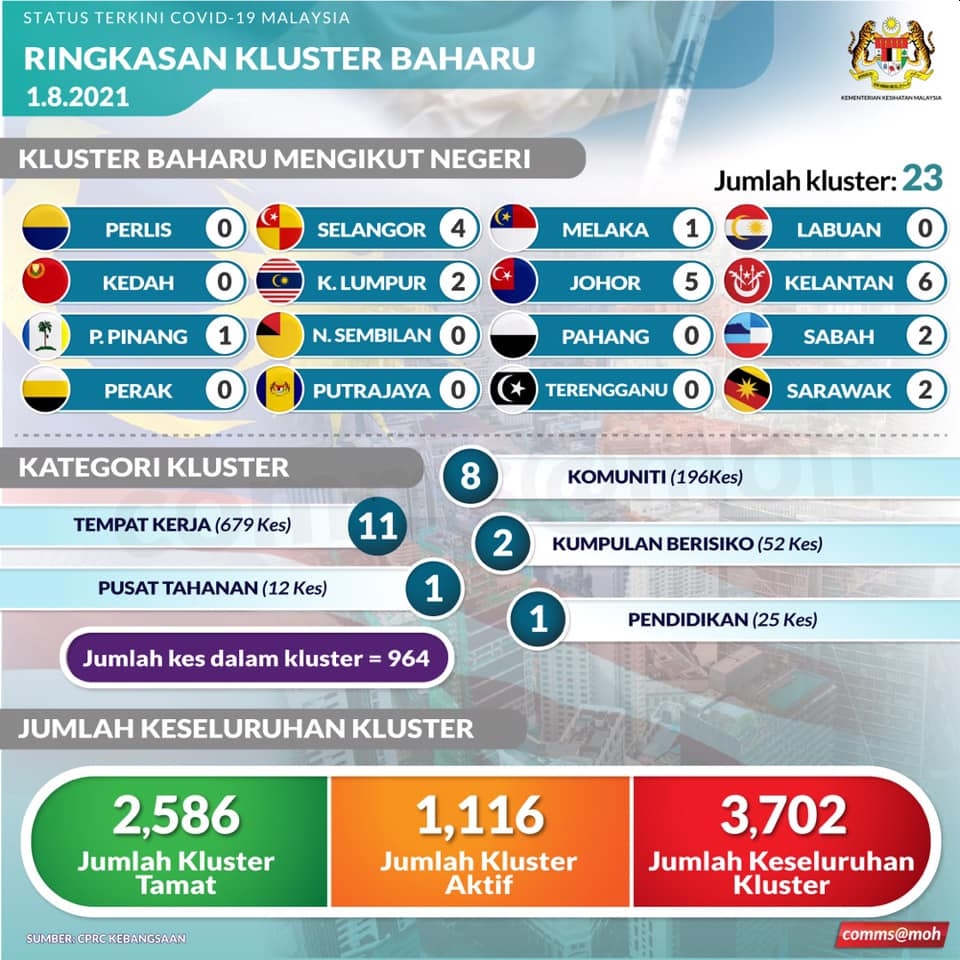 80% of new the cases reported today are classified as category 1 and 2 where individuals exhibit little or no symptoms. Out of 17,150 new cases, 14,317 cases (83.48%) are individuals that have not been vaccinated against COVID-19.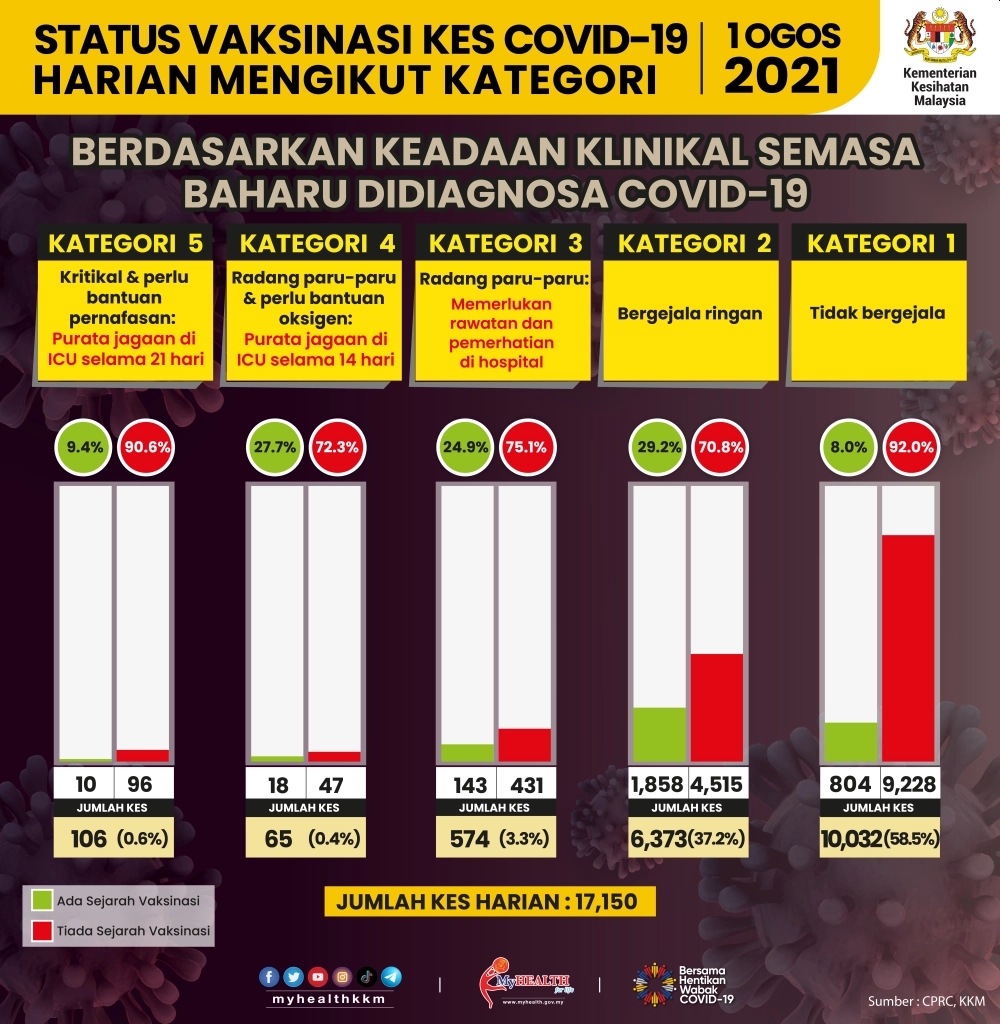 [ SOURCE, IMAGE SOURCE ]