Twitter Spaces might not be available for everyone to use as hosts, but the social media platform is introducing new features for those who can host a live Spaces. Hosts will be able to easily send a tweet with the link to their Spaces in progress, along with a couple other new updates.
"We learnt in our research that people want to communicate and interact with each other both in and outside of Spaces. Now on Android and iOS, you can tweet directly from the Space with its hashtag readily available," tweeted Twitter Spaces.
To host a Twitter Spaces, your Twitter account must have 600 or more followers. According to Twitter, these accounts are "likely to have a good experience hosting live conversations". However, you're able to join a Spaces conversation no matter how many followers you have.
Twitter spaces' new update lets you send a tweet with the link to your live Spaces, making it a lot easier for you to share the conversation to your followers. Of course, you were already able to share a link to your Spaces before, but it required a few extra taps.
Additionally, Spaces will also make it easier for iOS users to find the Spaces that they would be interested in. You'd be able to look up upcoming Spaces by title, host name and host handle.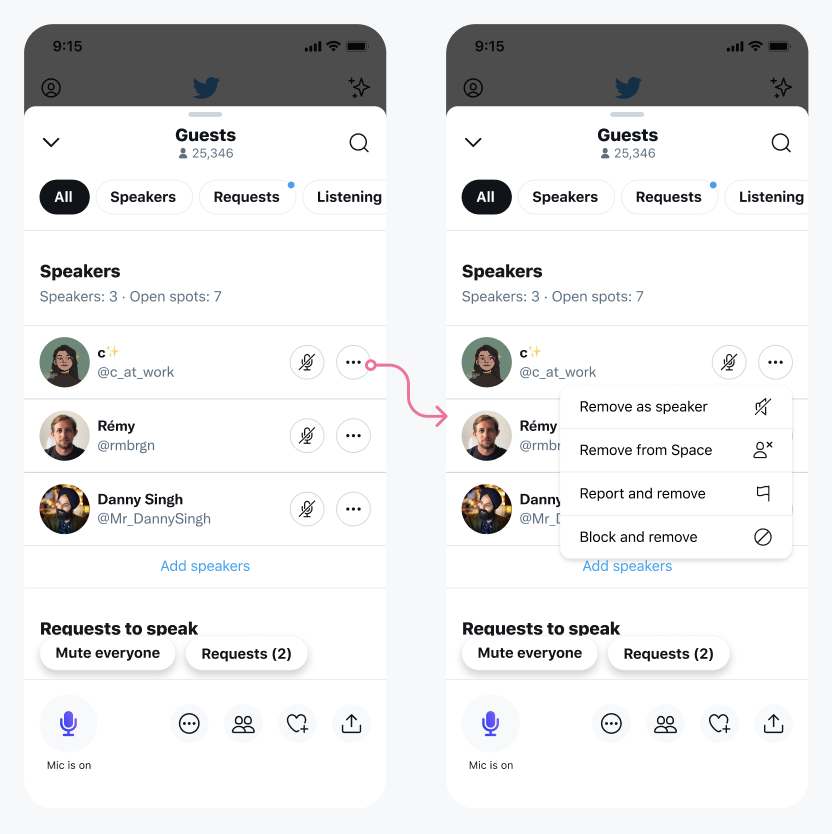 iOS users will also have an updated guest management section. Hosts can have easier access to the control bar for participants on top of the guest management page, and there will also be an added section for hosts to better see what type of participants they have in their Space. There is not word yet on when it will be available to Android users.
The new app updates also include bug fixes. There's not word of when it will roll out globally yet, but make sure you keep your Twitter app (iOS, Android) updated. To start a Twitter Spaces, long press on the Tweet Compose button on your Home timeline, and then tap the new Spaces icon (multiple circles forming a diamond shape) on the far left.
You can also join a Twitter Spaces using a web browser. There's no word just yet on Twitter Spaces being available on iPad and Mac apps, but they had already said that they were working on it too.
[ SOURCE, IMAGE SOURCE ]