It's been a long time coming now, but the Huawei P50 lineup is finally out. This time there's just two models, the Huawei P50 base model and the Huawei P50 Pro, and they have some pretty odd design choices.
Specs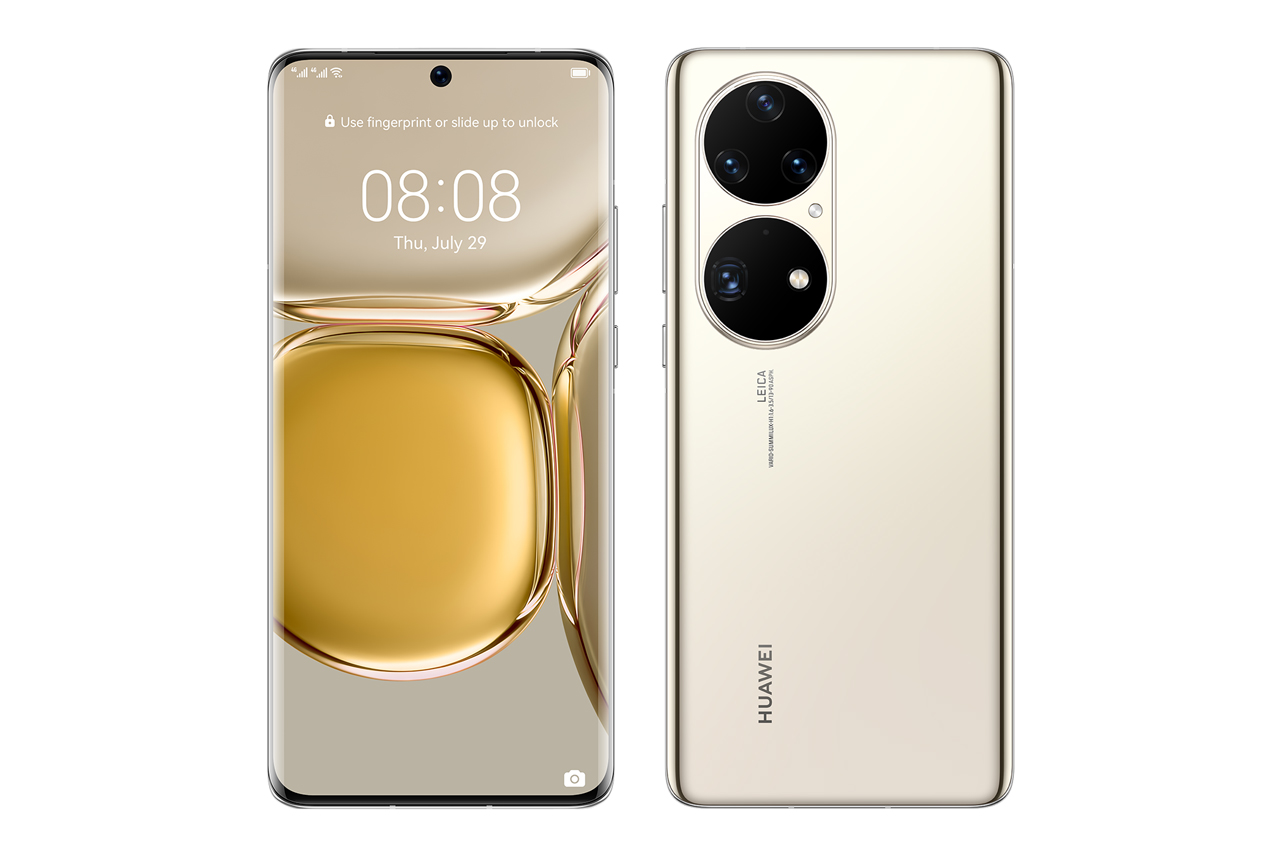 For a start, they both do not have support for 5G. Yes, that's right, both the Huawei P50 and P50 Pro are limited to 4G only. This is despite both devices coming with the Qualcomm Snapdragon 888 system-on-chip underneath, with the P50 Pro also having models with the Kirin 9000 SoC. These may be 5G-capable SoCs, but according to Huawei's Richard Yu 5G capability remains out of their reach due to US trade sanctions.
In any case, the P50 comes with 8GB of RAM and either 128GB or 256GB of storage. The P50 Pro has either 8GB or 12GB of RAM, and 128GB, 256GB or 512GB of storage. Being Huawei devices, you'll also find Huawei's homebrewed HarmonyOS 2.0 on it.
As for the displays, the Huawei P50 has a 6.5-inch OLED screen with a 1,225 x 2,700 resolution with a 90Hz refresh rate and HDR. It's bigger brother has the same resolution display, except it's on a 6.6-inch curved OLED display instead, with the refresh rate bumped up to 120Hz.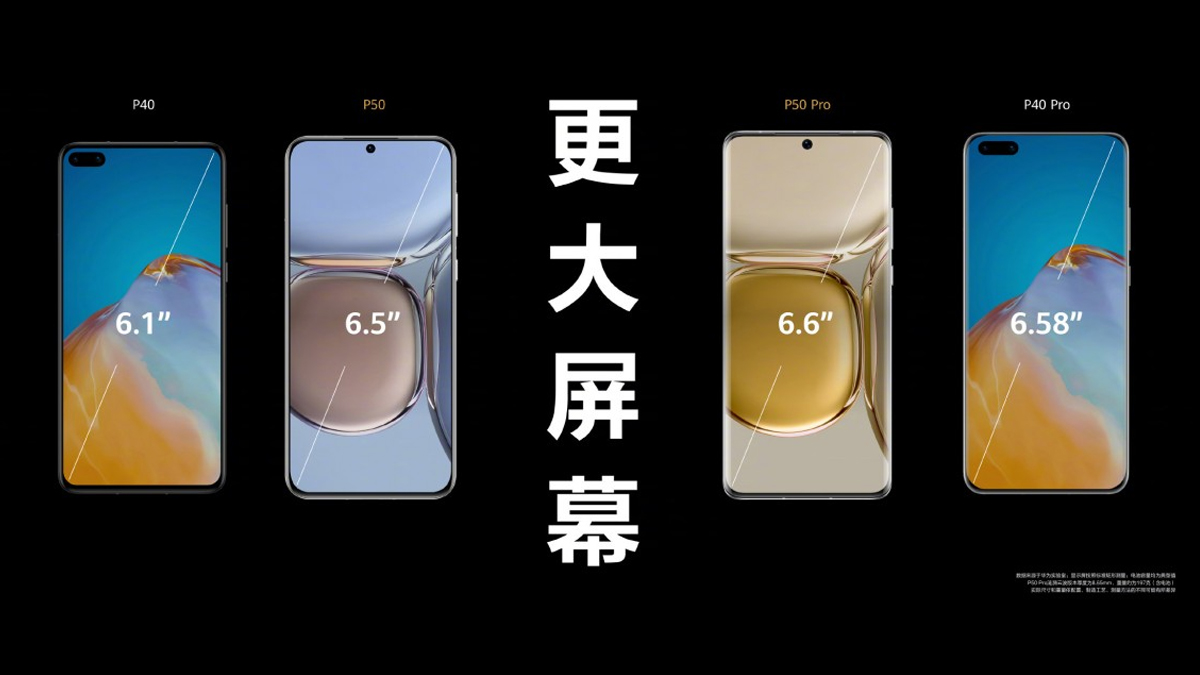 On top of that, we still have the Leica-branded cameras on both devices. Starting with the P50 Pro, it has a 50MP main sensor with a 23mm lens and f/1.8 aperture. It also has a 40MP black & white sensor, a 13MP ultrawide sensor and a 64MP periscope lens. As for the front camera, it gets a 13MP sensor for all your selfie needs.
For its P50 sibling, Huawei has kept the same Leica 50MP main shooter here. However, it loses out on the monochrome shooter, while its periscope lens gets relegated to just a 12MP sensor. It does however also have a 13MP ultrawide sensor just like the P50 Pro, as well as a 13MP selfie camera too.
Other specs of note include IP68 dust and water resistance, WiFi 6 connectivity, an optical under display fingerprint sensor and stereo speakers on both devices. The Huawei P50 has a 4,100mAh battery while the P50 Pro has a slightly larger 4,360mAh battery. Both get 66W fast charging too, though the P50 Pro also has 50W fast wireless charging.
The Huawei P50 will be available in black, gold and white, while the P50 Pro also comes in pink and blue. There's also a special Collector's Edition P50 Pro too, made of nanocrystalline glass on the front and back for stronger drop resistance.
Price and availability
Huawei had earlier mentioned that the Huawei P50 lineup will be available worldwide, but for now only pricing and availability for China is available. We know that the base model P50 starts at RMB 4,488 while the Huawei P50 Pro starts at RMB 5,988. They're currently available for pre-order in China, with Huawei shipping them out by August 12.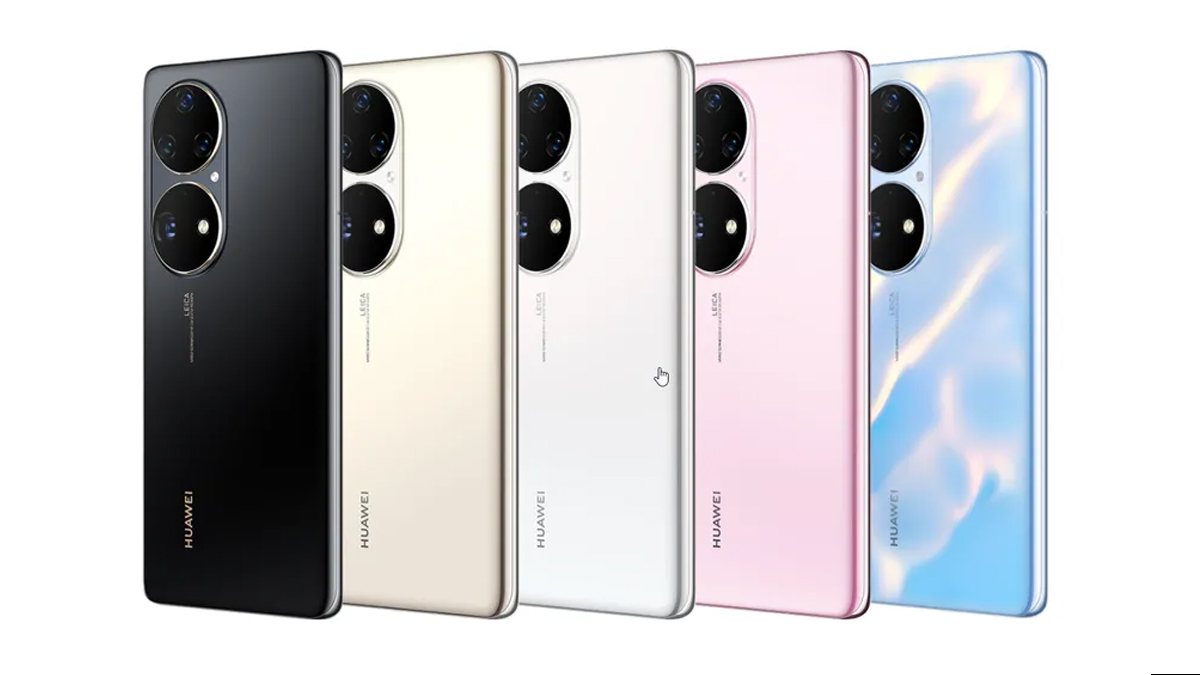 Huawei P50, 8GB RAM, 128GB storage — RMB4,488 (~RM2,940.14)

Huawei P50, 8GB RAM, 256GB storage — RMB4,988 (~RM3,267.70)

Huawei P50 Pro, Snapdragon 888, 8GB RAM, 128GB storage — RMB5,988 (~RM3,922.81)

Huawei P50 Pro, Kirin 9000, 8GB RAM, 256GB storage — RMB6,488 (~RM4,249.27)

Huawei P50 Pro, Kirin 9000, 8GB RAM, 512GB storage — RMB7,488 (~RM4,904.22)

Huawei P50 Pro (Blue), Kirin 9000, 12GB RAM, 512GB storage — RMB7,988 (~RM5,231.69)

Huawei P50 Pro (Collector's Edition), Kirin 9000, 12GB RAM, 512GB storage — RMB8,488 (~RM5,560.59)
For more information about the Huawei P50 and P50 Pro, you can check out their respective product pages on the Huawei website. Alternatively, you can watch Huawei's keynote where they launched the two devices on YouTube.