Under the current JENDELA plan, Malaysia aims to shut down 3G networks by the end of this year to free up the 900MHz and 2100MHz spectrum for 4G use. All telcos and the MCMC have been running campaigns to educate users who are still using their 3G devices to make the switch to 4G.
Mobile experience analytics company Opensignal has released a report to provide some insights into why some 3G-only users have never connected to 4G. Turns out, there's a huge portion of 3G users that have the right device and 4G coverage, but are still stuck on 3G.
Why are users not connected to 4G?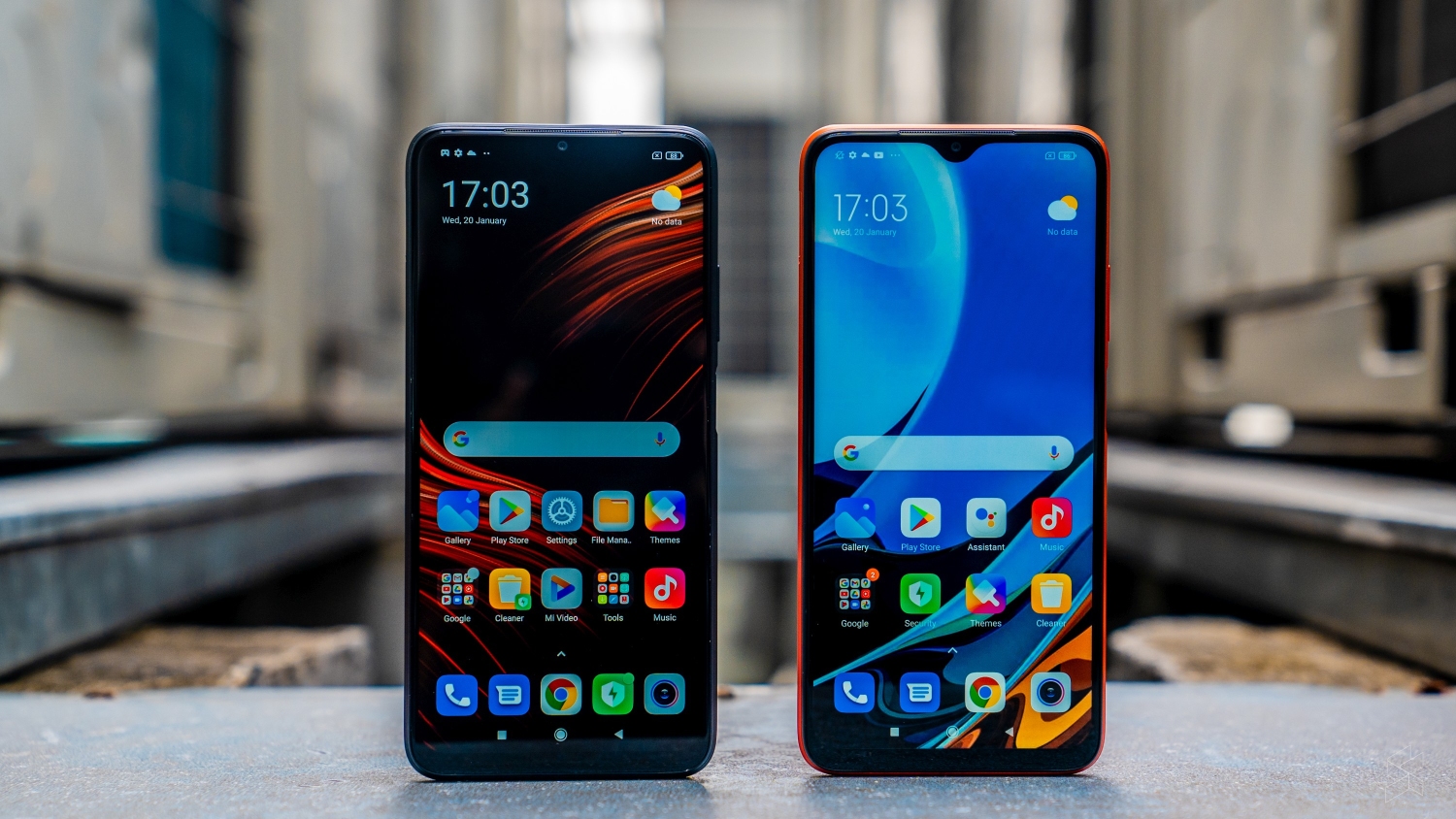 According to Opensignal's data collected between 1st April to 29th June 2021, 12% of 3G-only users don't own a 4G device and 5.6% of users have a 4G device but they are not covered by a 4G network. Meanwhile, there are 0.5% of 3G-only users without a 4G device and are out of 4G coverage.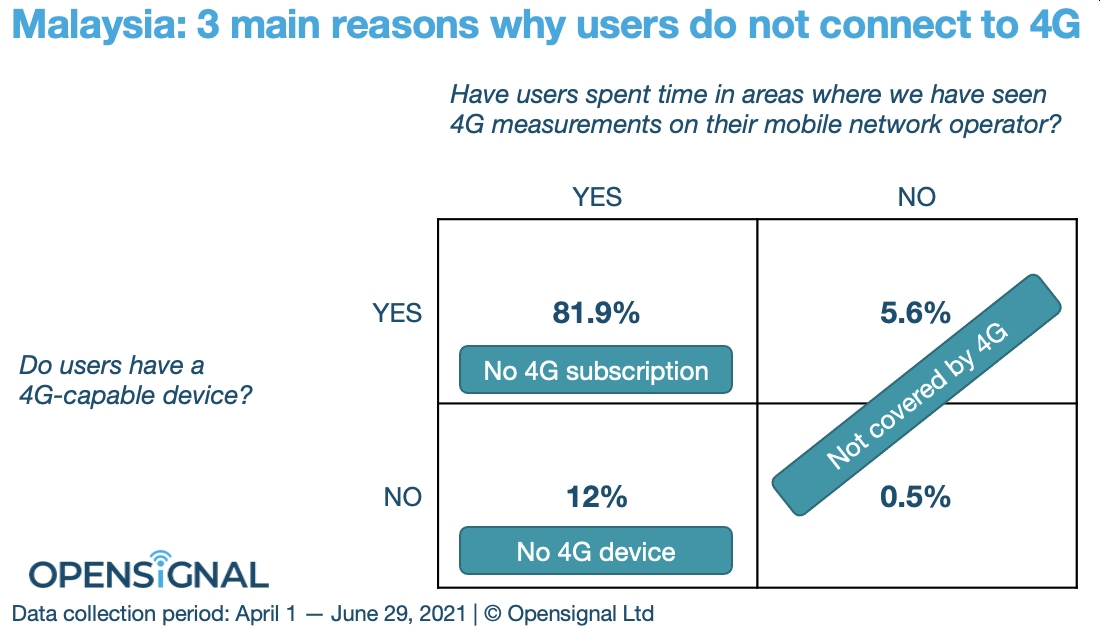 The report states that a staggering 81.9% of 3G-only users actually have a 4G-capable phone and are residing in 4G-covered areas. Opensignal has confirmed that their location has coverage as there are other users of the same network that are connected to 4G in the same area.
4G ready but only connected to 3G networks
So why are these 4G-ready users still stuck on 3G? Opensignal has provided a couple of possible reasons which may include using legacy plans that don't offer 4G or they might have disabled 4G on their phone's settings.
From what we know, telcos usually offer 4G by default to all subscribers regardless if they are on old or newer plans. There is a high possibility that these customers are still using an old SIM which doesn't have access to 4G. Even if they have the latest smartphones, they would need to swap their SIM card for a new replacement that can access 4G.
As mentioned by Opensignal, disabling 4G on the phone could be a probable reason as some users may think that setting the phones to 3G-only can improve battery life. With the advancements of 4G technologies including new chipsets and network equipment, connecting to 4G is much more power-efficient than before.
3G obviously provides a worse experience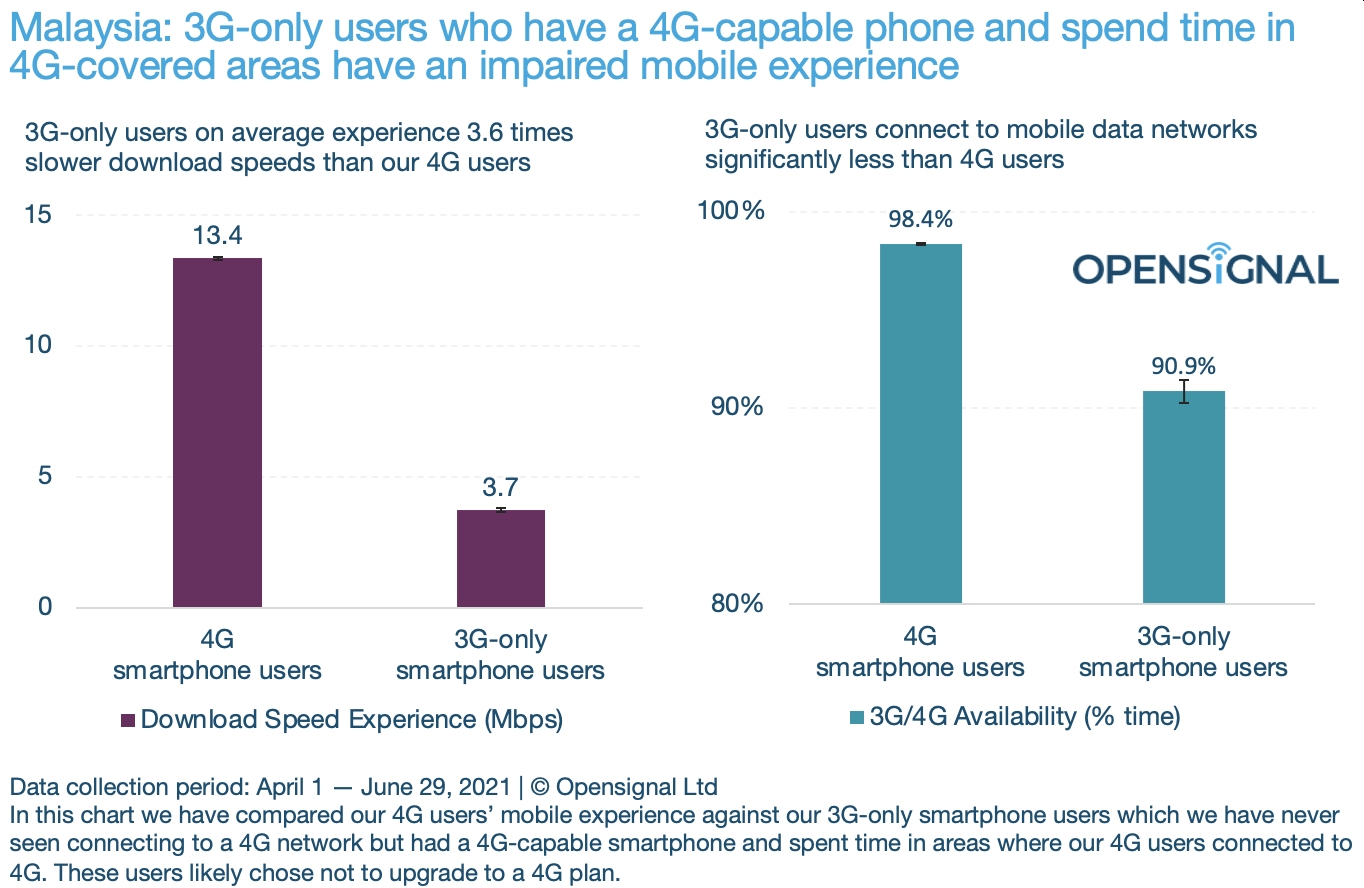 Obviously, users who are still stuck on 3G would have a far worse mobile experience. Not only they would have significantly slower download speeds compared to 4G, but they would also have lower coverage availability since 3G base stations are gradually being shut down and replaced with 4G coverage.
From the latest findings, 4G coverage isn't much of an issue right now but it's all about getting users to have the right subscription (SIM card) and settings to access the faster network. Opensignal said there's a clear opportunity for MCMC and telcos to evangelise the benefits of 4G mobile experience by encouraging them to switch to a 4G SIM.
Besides having faster mobile data speeds, these users can also enjoy better voice calls with VoLTE (Voice over LTE). At the moment, not all telcos have enabled VoLTE to all subscriptions. Without VoLTE, 4G devices would have to connect to a slower 2G network in order to make or receive voice calls.
[ SOURCE ]