Creative311 has reported that buyers of the 2022 Toyota Land Cruiser 300 Series in Japan are being asked to not resell or export the car. Apparently, the reason Toyota gave is to avoid "foreign exchange law violations" and to prevent potential problems that may "threaten global security". This is most likely about preventing terrorists from different parts of the world from getting access to the Land Cruisers.
This could be bad news for Malaysians planning to buy the latest Land Cruiser through grey importers, as exports and resales are now not allowed.
User @shimabase1 on Twitter posted the form, including all the details and wording used by Toyota. It states that if you violate the terms on the form, you agree to having the company suspend future transactions with them.
The report states that there have been 22,000 pre-orders of the new Land Cruiser 300 series, most of them being a specific combination of 'Gasoline ZX, Precious White Pearl, Interior Beige, and Full Option'. This has led to some dealers who have purchased five or more of this combination to cancel their sales, as dealerships are technically reselling.
The Land Cruiser excels in harsh conditions, which is probably why militant groups prefer to use it. In 2015, Toyota started working with the United States Treasury Department to see how militant groups had so many Toyota vehicles. This harsh contract seems to be with the same anti-terrorist goal in mind.
During the investigation, Toyota USA said "Toyota has a strict policy to not sell vehicles to potential purchasers who may use or modify them for paramilitary or terrorist activities, and we have procedures and contractual commitments in place to prevent our products from being diverted for unauthorised military use".
The 2022 Toyota Land Cruiser 300 is the latest in Toyota's longest-running series. The new model has an updated design and cuts about 200kg from the previous model, making it considerably lighter.
It comes with Toyota Safety Sense, a safety mechanism that avoids collisions from pedestrians, cyclists, and vehicles in day or night. It also implements emergency steering to avoid crashes and assist with steering or staying in your lane.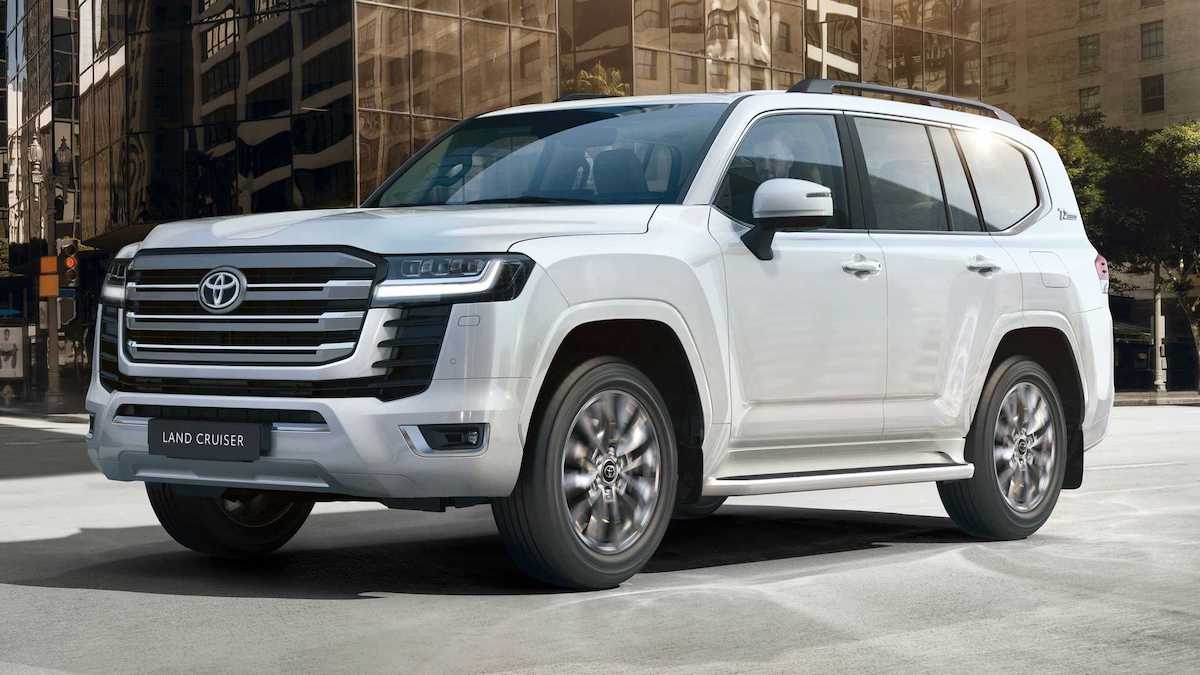 The pricing for the 2022 Toyota Land Cruiser 300 has not been revealed yet, but is scheduled to be released on August 2, 2021. For now, you can read more by visiting their news post on the Global Toyota site.