There are messages shared on social media and messaging platforms claiming that Hong Kong authorities have rejected Malaysia's COVID-19 vaccine certificate. As reported by TheStar, the claim has been debunked as untrue.
According to the Hong Kong's Department of Health's COVID-19 website, all vaccines procured by Malaysia's National Immunisation Programme are recognised. This includes Pfizer-BioNTech, AstraZeneca, Sinovac, CanSinoBio and Sputnik V.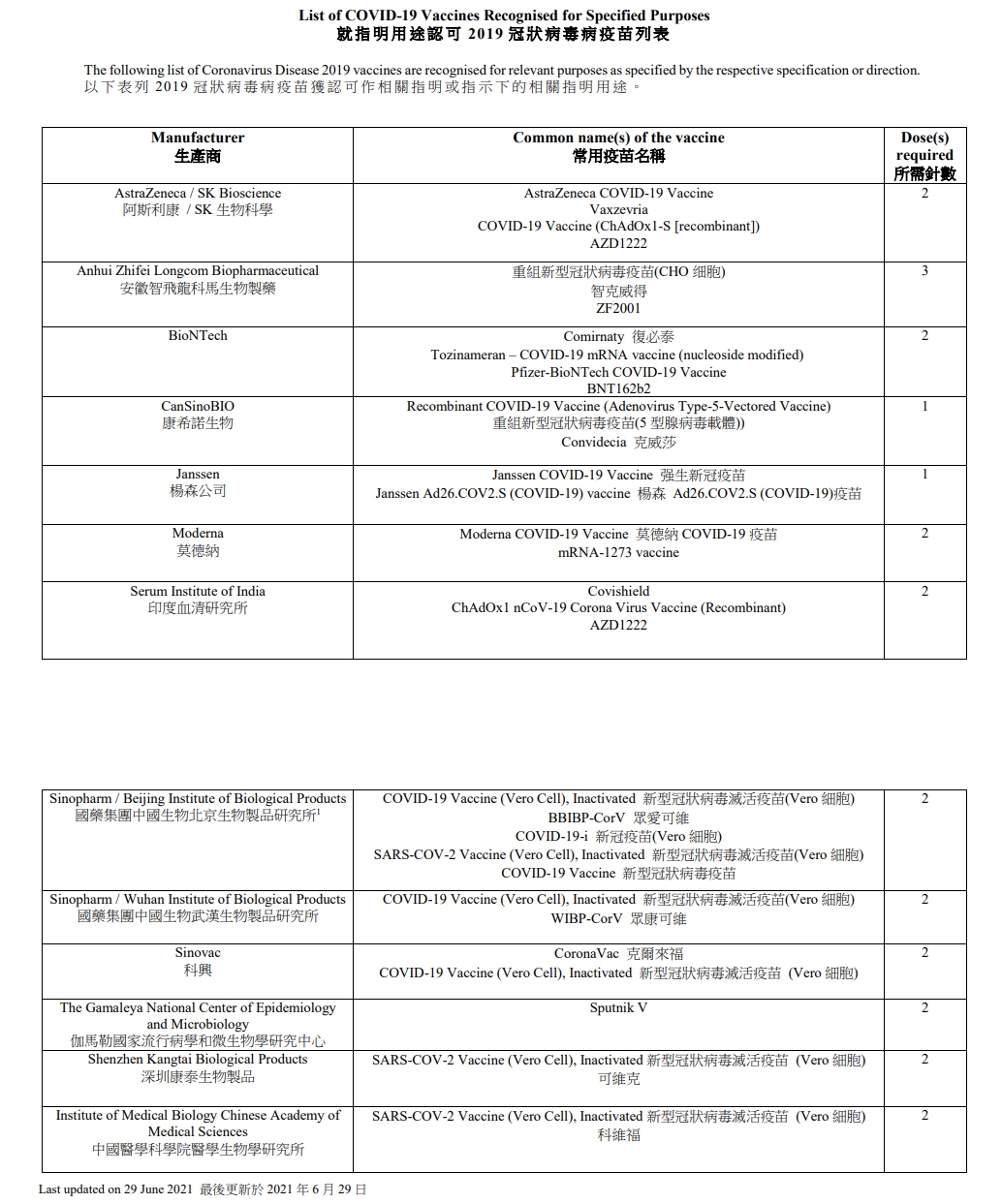 Malaysia along with other 27 countries are currently listed under Group B of high-risk specified areas. This requires all unvaccinated Hong Kong residents arriving from Group B countries to undergo mandatory quarantine for 21 days at a hotel and take four COVID-19 tests during quarantine.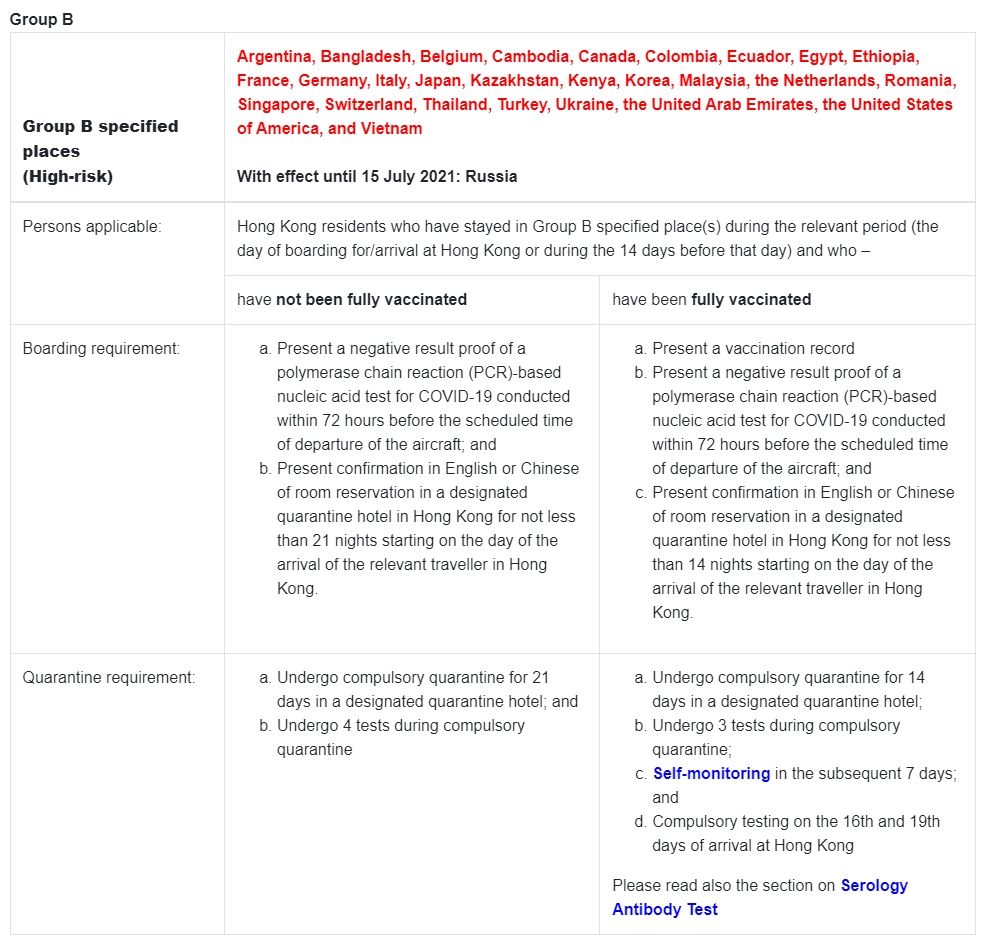 For fully vaccinated Hong Kong residents, they are required to undergo a shorter 14-day mandatory quarantine and take 3 COVID-19 tests during quarantine. They are also required to conduct self-monitoring for the next 7 days and undergo compulsory testing on the 16th and 19th day of arrival.
Before boarding a flight to Hong Kong, all travellers are required to have a negative RT-PCR test result within 72 hours of the scheduled departure time. Confirmation of hotel booking for quarantine is also required.