Malaysia has recorded 12,541 new COVID-19 cases today which brings the total number of infections to 893,323. There are 115 new deaths reported and the death toll is now 6,728. There are 1,558 deaths in July so far which is an average of 97 deaths per day.
The Ministry of Health has reported 6,742 new recoveries and a total of 772,542 patients have recovered and discharged so far. The recovery rate is now 86.48% while the mortality rate is now 0.75%.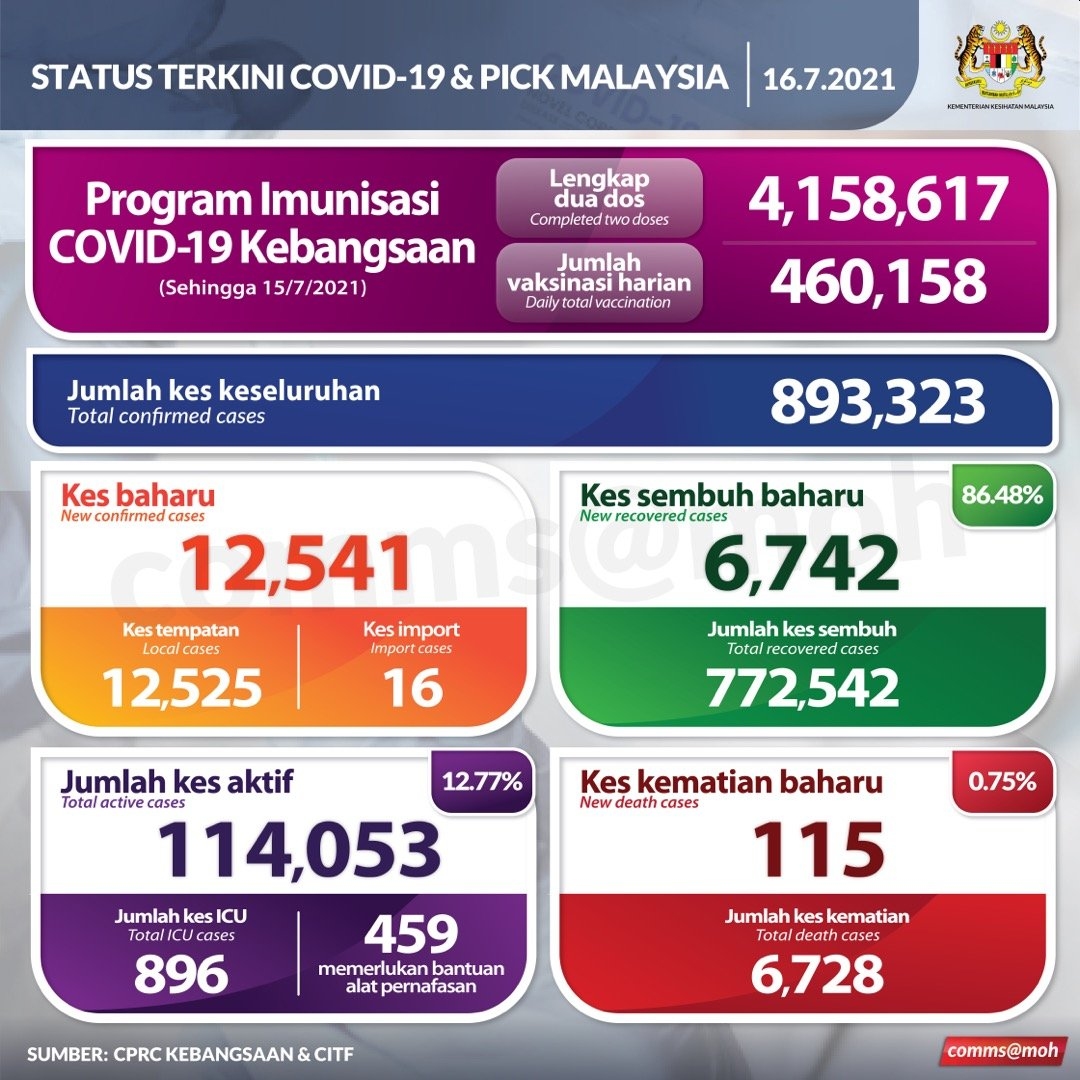 There are currently 114,053 active cases remaining which are receiving treatment. 896 are in ICU while 459 require respiratory support.
Out of the 12,541 new cases today, 16 are imported while 12,525 are transmitted locally. Selangor continues to top the list with 5,512 new cases, followed by Negeri Sembilan with 1,619 cases, Kuala Lumpur with 1,542 cases and Johor with 609 cases.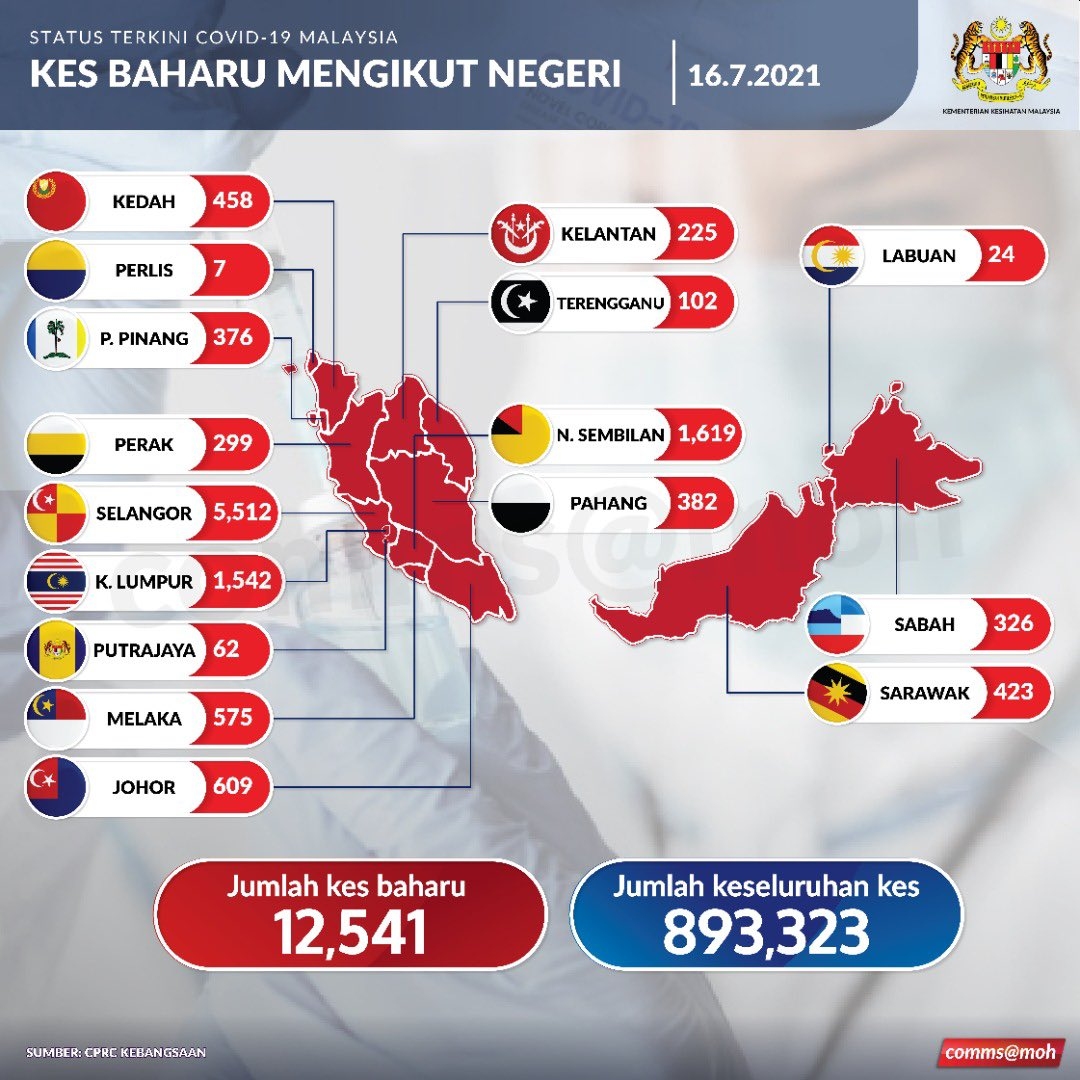 A total of 37 new clusters have been identified today and 19 are work-related.
In terms of testing, Malaysia has conducted over 120,000 tests daily since 12th July. Yesterday, a total of 141,523 tests were conducted and the current positivity rate is about 8-9%.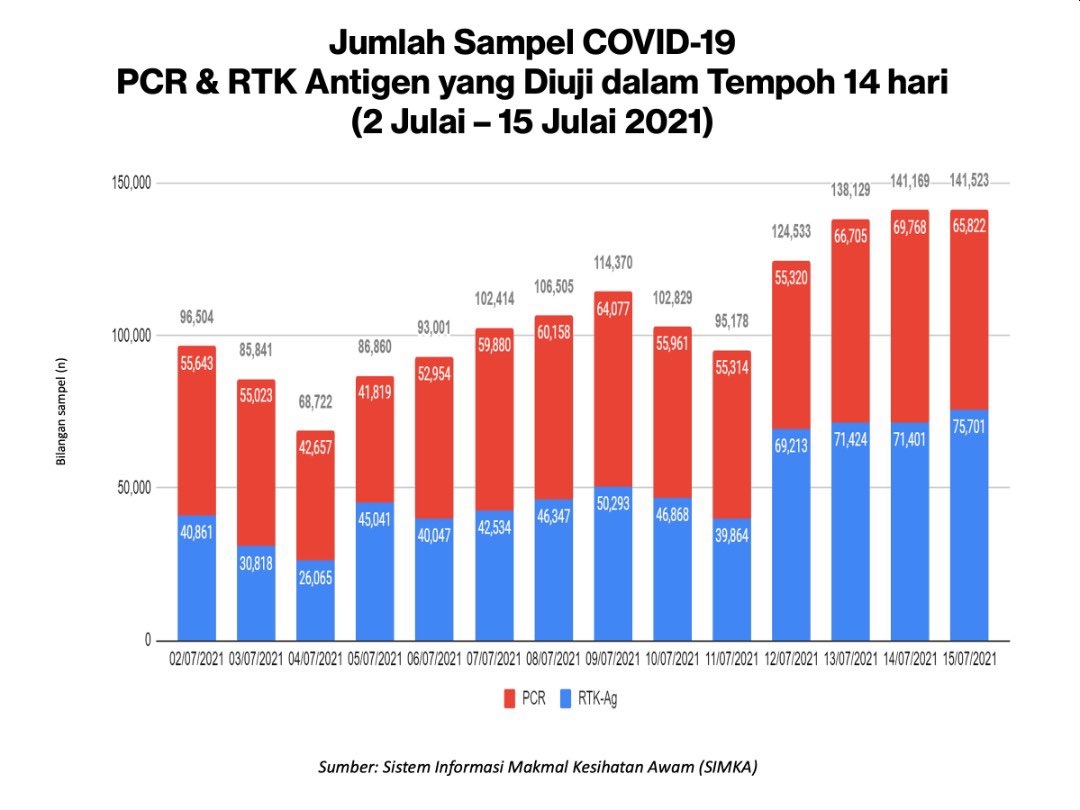 [ SOURCE 2, IMAGE SOURCE ]