Malaysia has recorded 13,215 new COVID-19 cases today after two days of recording more than 11,000 cases daily. This is the highest recorded in a day since the start of the pandemic and 58% are reported from the Klang Valley. Malaysia has recorded a total of 880,782 positive COVID-19 cases so far.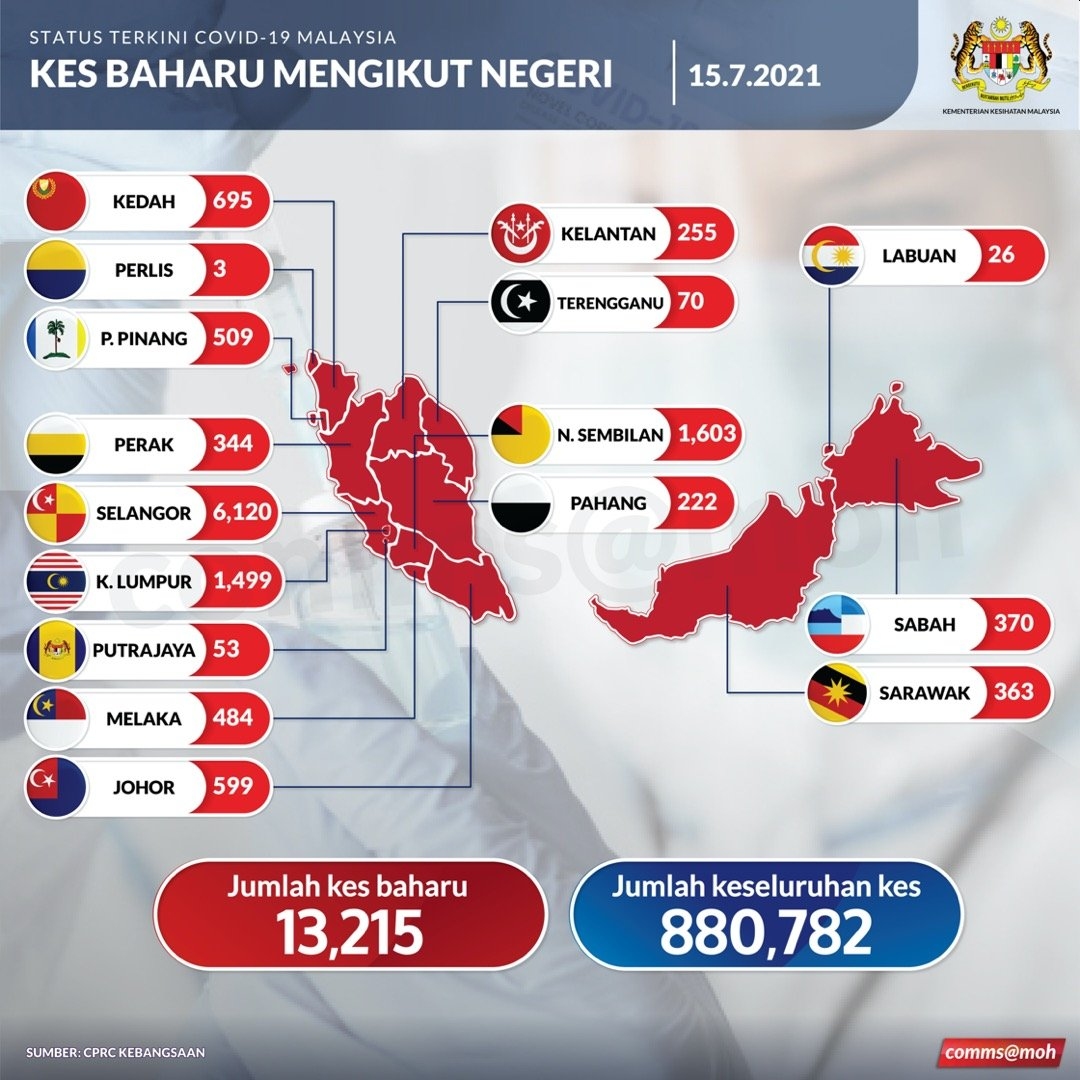 According to the breakdown, Selangor recorded the most with 6,120 cases, followed by Negeri Sembilan with 1,603 cases, Kuala Lumpur with 1,499 cases and Kedah with 695 cases.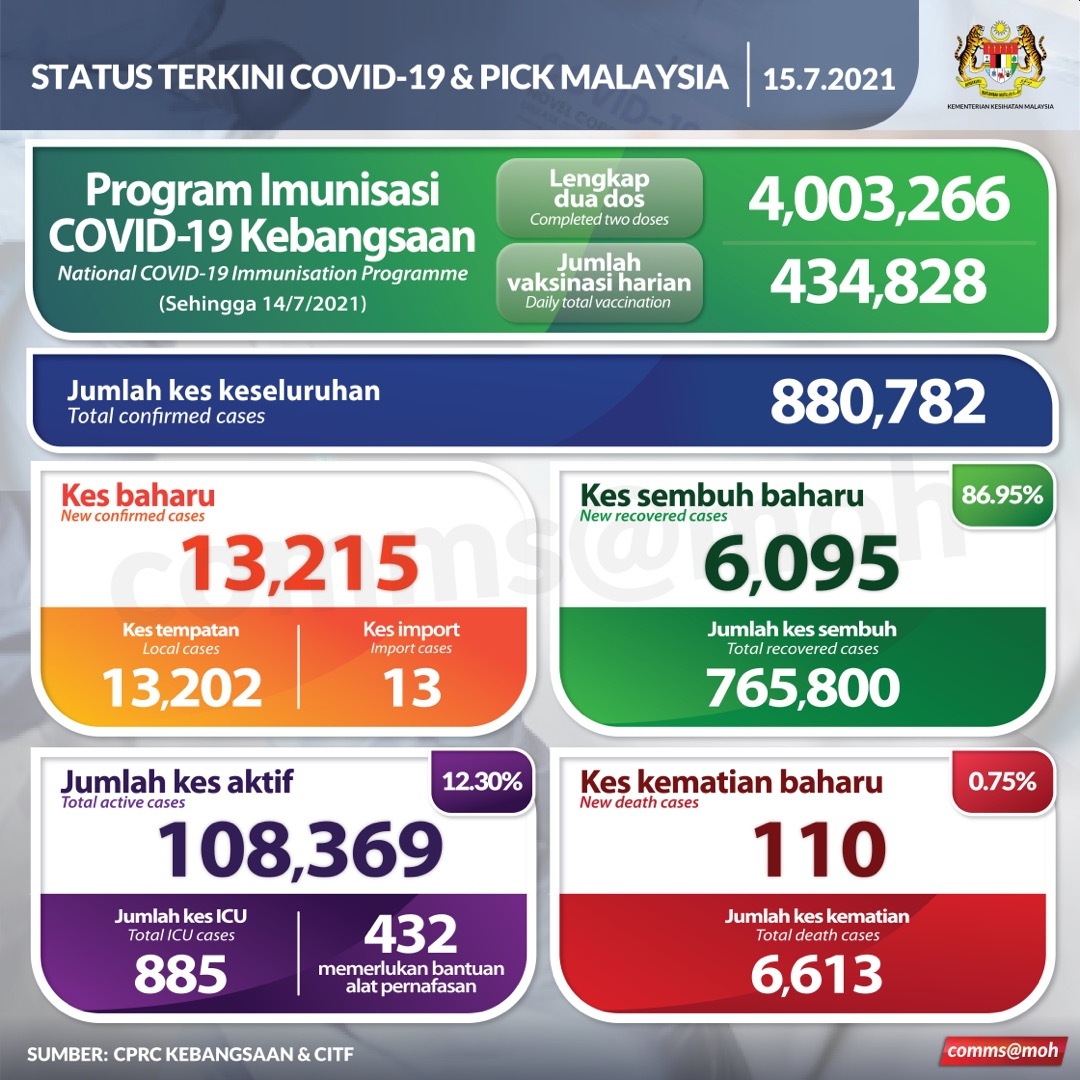 The Ministry of Health has reported 6,095 recoveries today and a total of 765,800 people that have recovered and discharged so far. There are 110 new deaths bringing the death toll to 6,613.
At the moment, there are 108,369 active cases. 885 patients are in ICU with 432 requiring respiratory support.
[ SOURCE, IMAGE SOURCE ]