Since they were first announced a few weeks back, Huawei have finally brought the Huawei MateView and MateView GT—their first flagship level prosumer and gaming monitors—to Malaysia.
Huawei MateView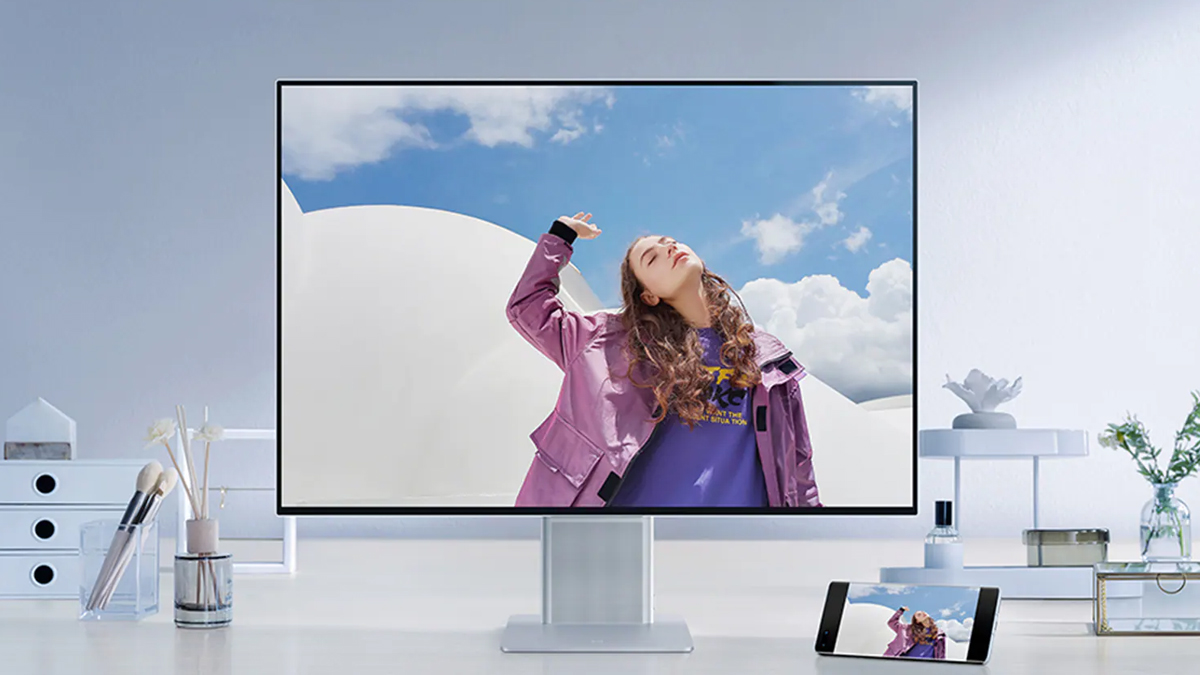 The Huawei MateView is their premium 4K UHD professional monitor. It features a 28.2-inch, 3:2 IPS display with a 94% screen-to-body ratio. You'll find great colours on this monitor as it's capable of the whole sRGB gamut as well as 98% of DCI-P3. Thanks to it being capable of 500 nits of brightness, it's also VESA certified for DisplayHDR400 capability.
Design-wise, the Huawei MateView encompasses a sleek minimalist chassis, meaning you can adapt it to any and every workplace. Huawei has given it a geometric design and a magnetic back panel. You can also adjust the height and tilt of the display to your own preference thanks to its height-adjustable mount.
Thanks to wireless projection capability, you can wirelessly project your device screen onto the MateView with low latency. Not just one device either; connect multiple devices to your monitor and simply use a smart bar under the display to switch between display inputs easily.
Peripherals can also be connected directly to the monitor so you don't have to swap around your keyboard and mouse when switching display inputs. And speaking of inputs, you'll get 2x USB-C, 2x USB-A, 1x HDMI, 1x Mini DisplayPort and 1x 3.5mm audio port. You can also use the USB-C port to charge your devices.
Huawei MateView GT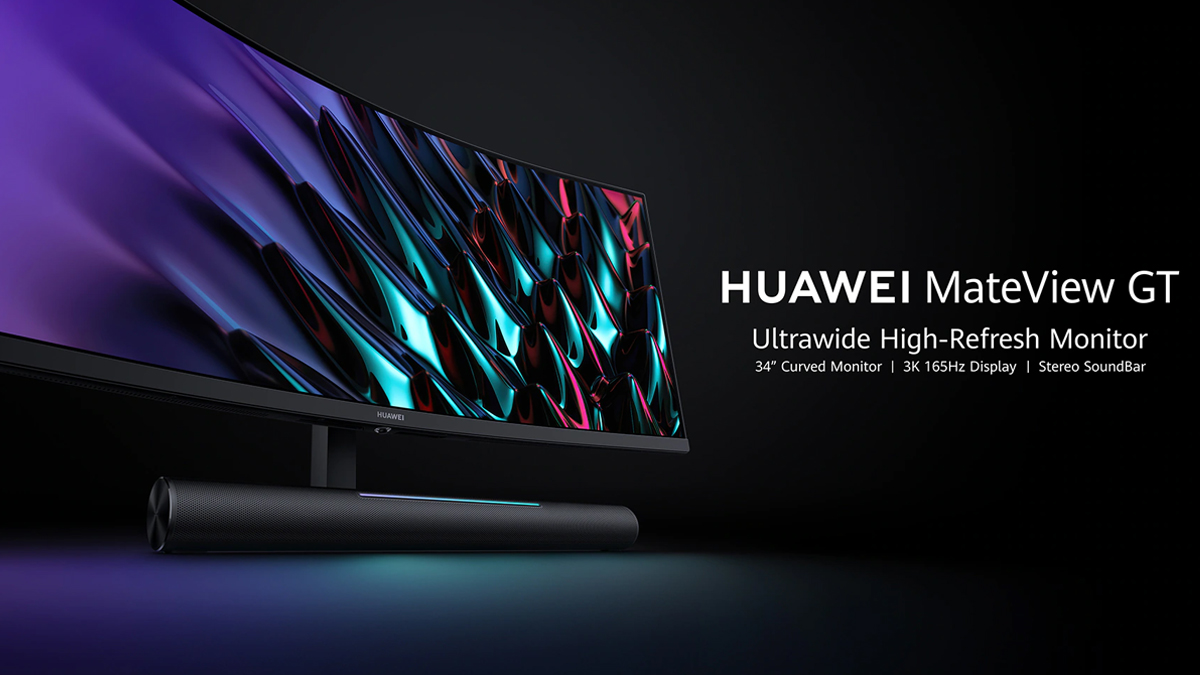 With one monitor being extra all, this one's taken the other route of being ultrawide. The Huawei MateView GT is an ultrawide gaming monitor, with a 34-inch, 21:9 1440p curved display. Bring a gaming monitor, it has a 165Hz refresh rate, 350 nits peak brightness as well as a 4000:1 contrast ratio. There's also HDR10 certification for when you want to play more cinematic games.
You'll also find some gaming-centric features to it. For one, there's a Dark Field Control that adjusts the display's brightness automatically, helping you spot others in game easily. Gamers may also enable the Crosshairs feature, which adds a reticle to the center of the display for FPS gamers.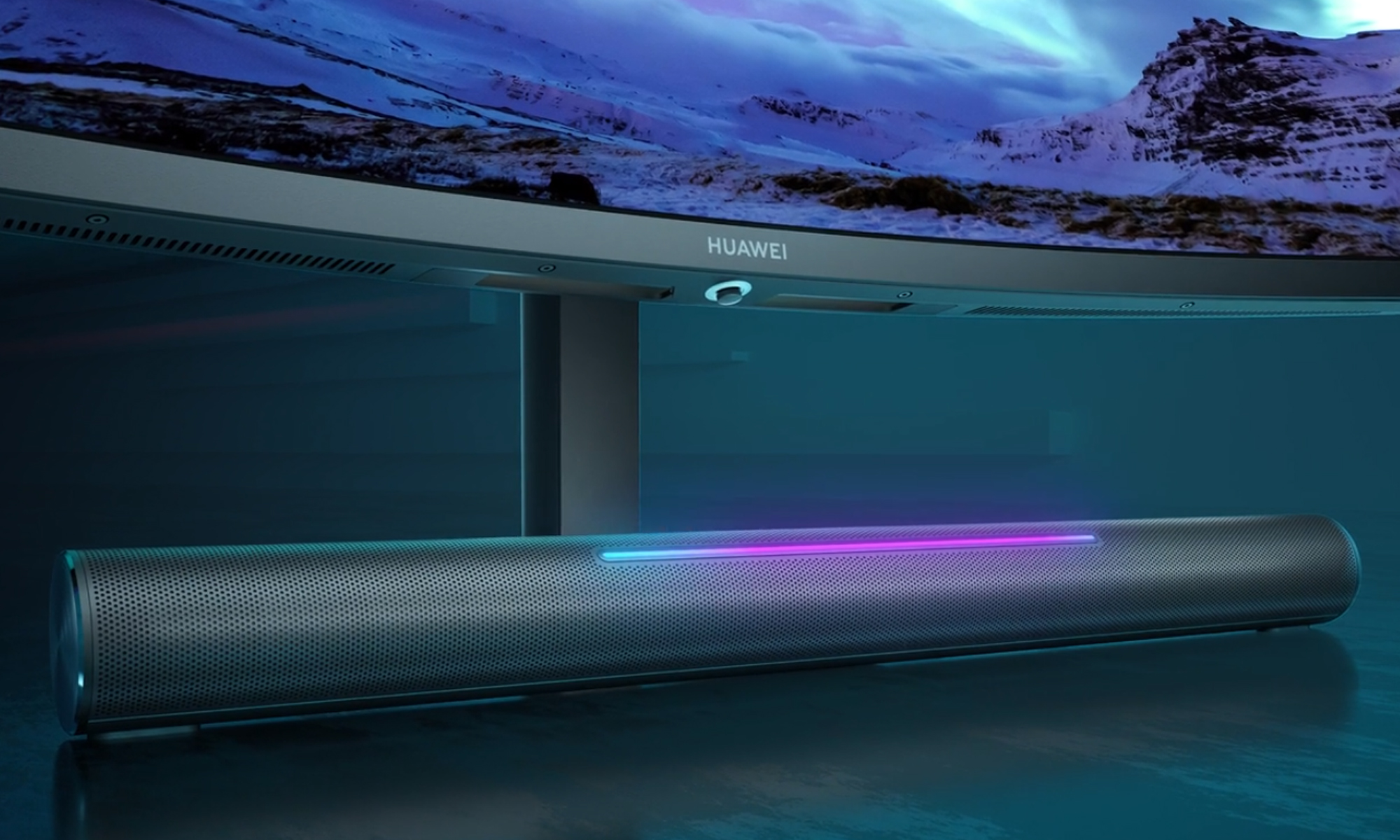 There's an integrated soundbar capable of 2.0 surround sound at the bottom of the monitor, which comes with RGB lighting—a gamer's necessity of course. You'll also find a smart dual mic system built into the monitor that can enhance voice clarity for when you're using voice chat in game. As for I/O, you'll find 2x HDMI 2.0 ports, 1x DisplayPort, 1x full USB Type-C, 1x USB Type-C for charging and a 3.5mm audio jack on the MateView GT.
Pricing and availability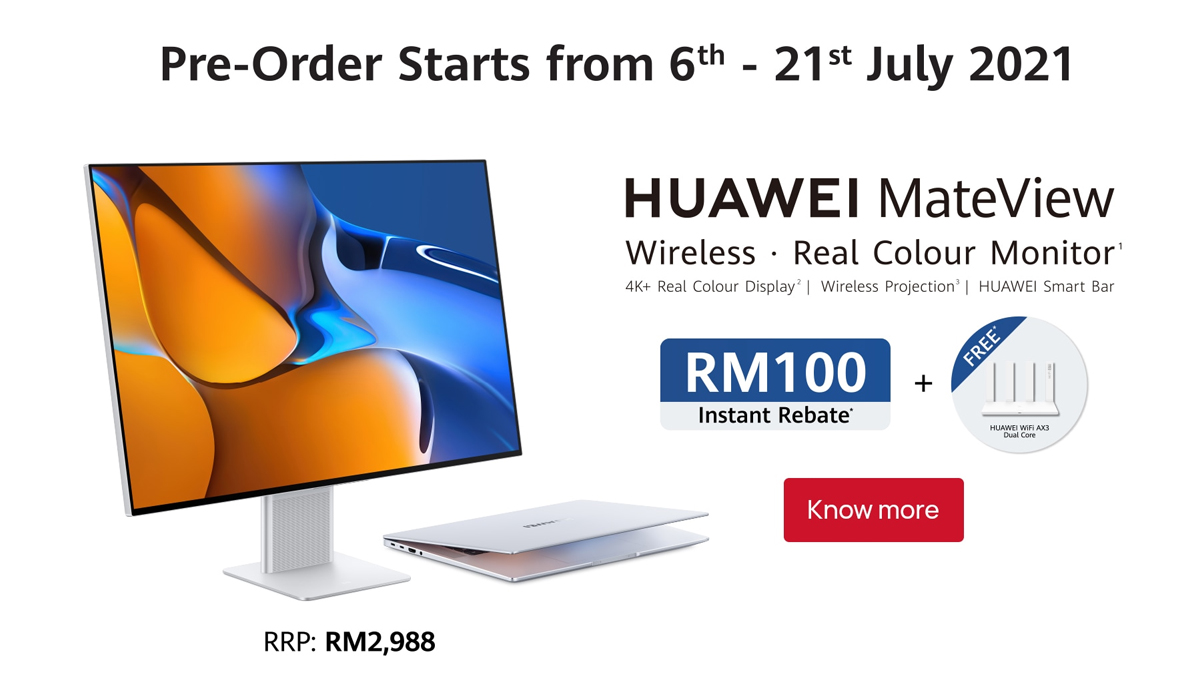 The Huawei MateView will be priced at RM 2,988, but pre-order from now till the 21st of July and you can get it for just RM 2,888. The Huawei MateView GT meanwhile retails for RM 2,488 but again, pre-order it from now till the 21st of July to get it for just RM 2,388. Both monitors can be pre-ordered from the Huawei Online Store as well as their flagship stores from Lazada and Shopee.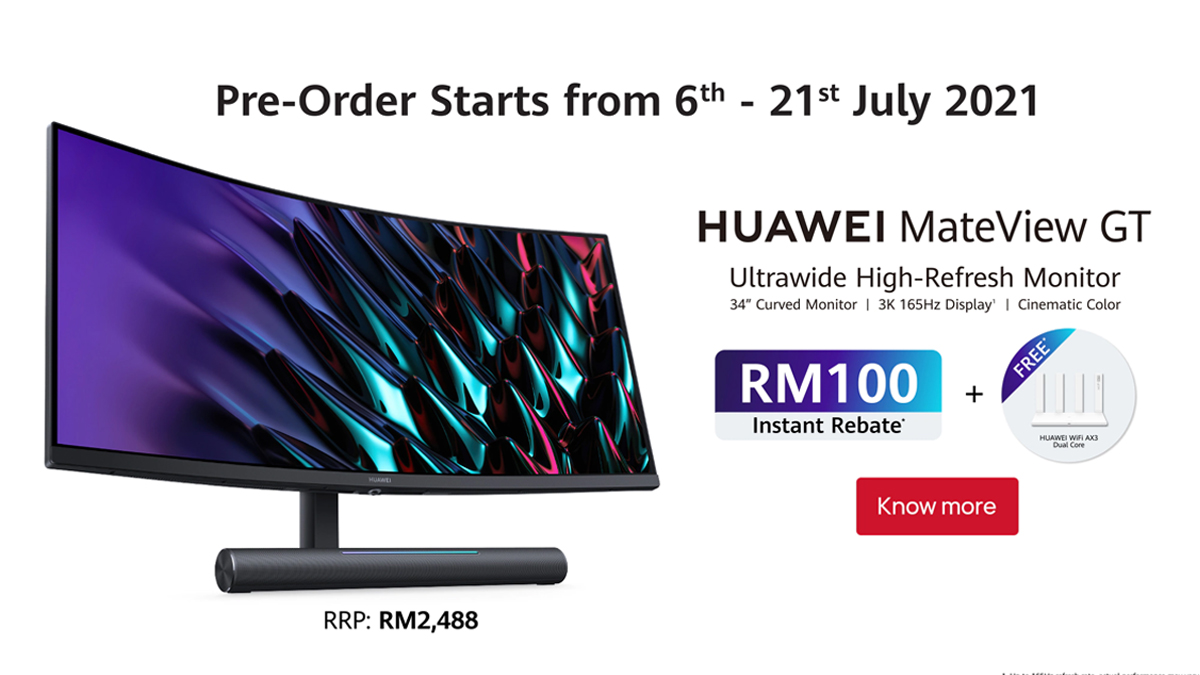 Furthermore, pre-ordering either one of these monitors gets you a free Huawei WiFi AX3 Dual-Core router worth RM 199 too. You'll also be able to enter their lucky draw event if you pre-order them from Huawei Online Store, where you can win a RM 2,888 Huawei online voucher to use on their online store.
For more information on the Huawei MateView and MateView GT, you can visit their product pages on the Huawei Malaysia website.