Qualcomm, the company behind some of the leading ARM-based chips out there, has a new CEO in Cristiano Amon. Having assumed the role on the last day of June, he has already set one big goal for the company—beat the Apple M1.
A key part of that plan is that they have a number of ex-Apple staff on the company now after acquiring Nuvia earlier this year. Nuvia is a tech startup founded by former Apple engineers that had worked on the Apple A-series chips. Prior to their acquisition, Nuvia had been working on their own CPUs, also based on ARM. Together with Nuvia and these guys, Qualcomm's plans now are to further develop their laptop-capable ARM processors.
Another goal that Amon has setup is to integrate 5G connectivity into their laptop CPUs. Qualcomm already has a very solid foundation in building smartphone system-on-chips with 5G capabilities, and bringing that to their laptop CPUs appears to be the next step. Interestingly, this could be an area where they have the jump on Apple. Apple hasn't launched any 5G-capable M1 MacBooks yet, with the iPad Pro the only M1-powered device with a 5G option so far. Qualcomm on the other hand is a world leader in 5G products, so it would be interesting to see how far they can take this technology.
It would be an uphill task for Qualcomm and Amon though if they legitimately want to take down Apple's M1 chip. Historically, their laptop CPUs have not been great. The Microsoft Surface Pro X is perhaps the leading Qualcomm-powered laptop right now, but its performance leaves plenty of room for improvement.
There's also Intel with their upcoming Alder Lake processors, hybrid x86 processors built with both high-performance and high-efficiency cores reminiscent of how ARM CPUs are built. Having already shown that their hybrid design works in the previous generation's Lakefield processor lineup, Intel is doubling down on the hybrid design with Alder Lake. This should bring the fight to both Qualcomm and Apple when it comes to performance-per-watt.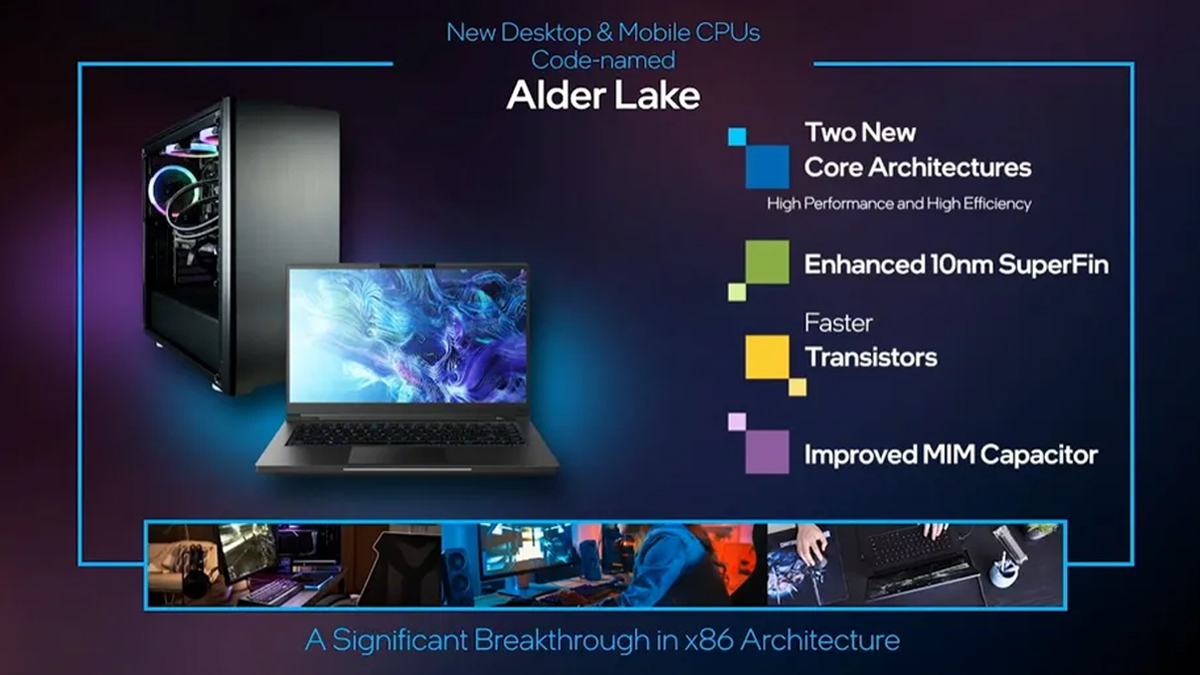 We're entering fairly exciting times for the ARM-based CPU. No longer limited to just smartphones, we could soon see these highly power efficient processors everywhere in laptops and perhaps even your next desktop.
Related reading