The European Union (EU) has officially launched their own digital COVID-19 certificate, which will let EU citizens to travel around Europe during the pandemic. The certificate can contain proof of a person's vaccination, their recent negative test result, or even a past COVID-19 infection.
The digital certificate will be issued for free by the national authorities and recognised by all 27 countries in the EU, as well as Switzerland, Iceland, Norway and Liechtenstein. It consists of a QR code and a digital signature verified via EU Gateway, and it can be displayed on your chosen device like a smartphone or tablet, or printed out.
The certificate—which is be available in both a national language and English—is already available in some EU countries like Germany, which has already issued 5 million of them to its citizens since mid-June. There will be a six-week phase-in period for the rest of the countries to follow suit.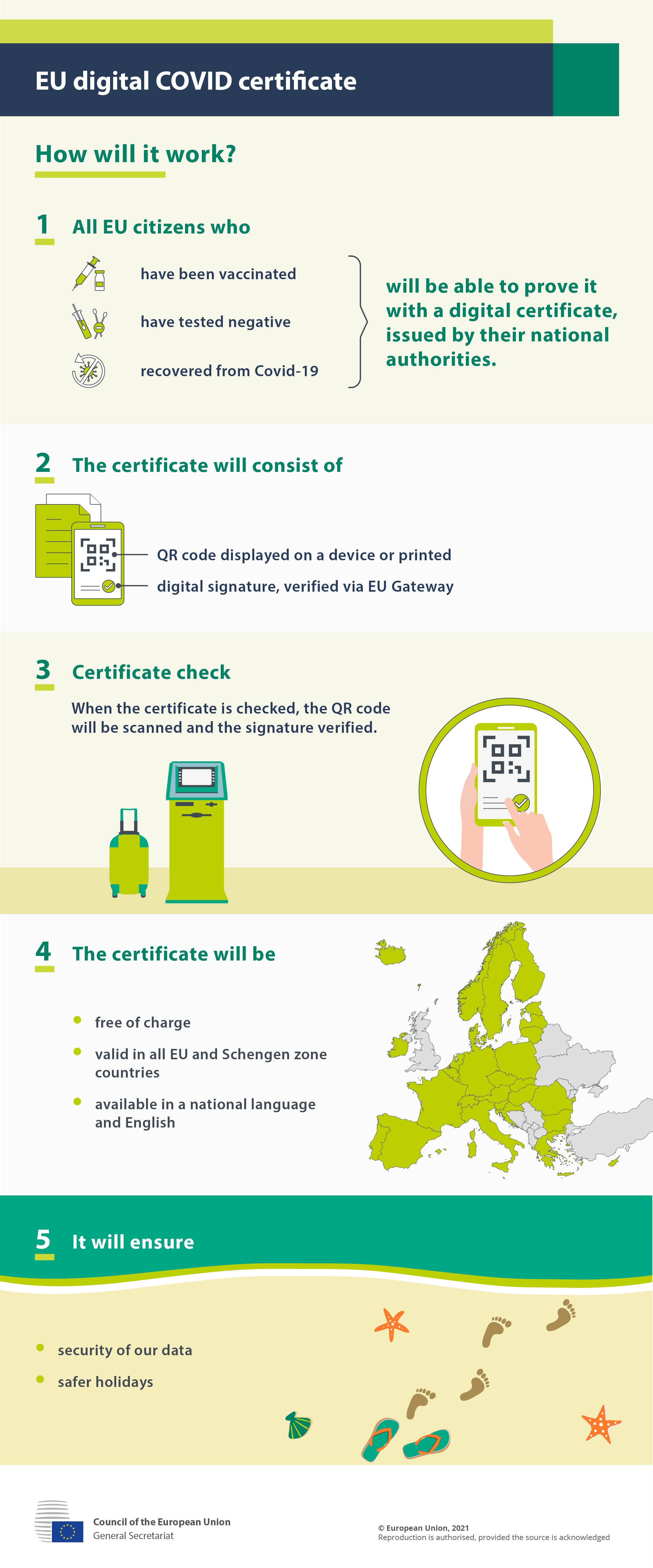 To obtain the certificate, citizens must be vaccinated with any COVID-19 vaccine, pass less than 180 days since the date of a COVID-19 positive test result, or have a negative test result. You also "don't need to have the certificate to travel", although having it will make travelling easier as you would be exempted from testing or quarantine.
The United Kingdom, a country that's no longer in the EU, is rolling out its own COVID-19 passport through the National Health Service (NHS). However, while some individual countries within the EU recognise the NHS pass, the EU as a whole does not.
So what about other countries like Malaysia? Currently, Malaysia is in talks with Singapore and several other countries to accept MySejahtera as vaccine passport. According to Khairy Jamaluddin, he plans for Malaysia to also use a QR code system—but only once international travel is allowed.
[ SOURCE, IMAGE SOURCE ]
Related reading