Digital Nasional Berhad (DNB) has appointed Swedish telecommunications firm Ericsson as its partner to accelerate the deployment of Malaysia's commercial 5G network and ecosystem. The decision was made after a tender exercise that started in March.
DNB will adopt an approach where Ericsson will handle the design and build of the national 5G network at a total cost of RM11 billion. This will include tower rental and fibre leasing, of which 60% is expected to benefit Bumiputra and other Malaysian contractors over the next 10 years.
Ericsson will arrange financing for the supply, delivery, and management of the entire 5G network. According to the statement, DNB will securitise future cashflows from its wholesale business via Sukuk programmes to finance all other network operating expenditures and to repay all the vendor financing arrangements.
Under the partnership, Ericsson will undertake the design and development of end-to-end 5G network comprising the core, radio access and transport network (RAN), operation and business support systems (OSS/BSS) and managed services. Ericsson will also undertake capacity building and innovation programmes to support local vendor development and participation as well as to boost 5G adoption among the public.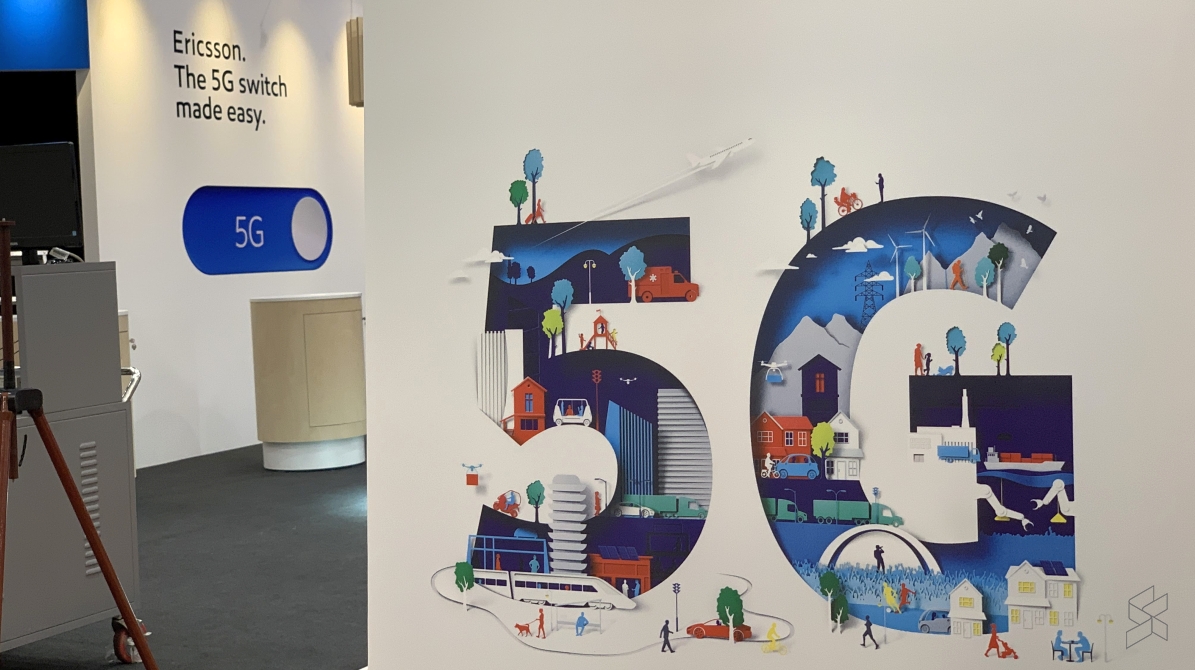 DNB aims to launch 5G by the end of 2021 in Kuala Lumpur, Putrajaya and Cyberjaya. In 2022, it will start deploying 5G in 5 major cities and districts in Selangor, Pulau Pinang, Johor, Sabah and Sarawak, before covering 17 cities and rural areas in 2023 onwards. DNB aims to expand its 5G network to reach 80% population coverage by 2024.
DNB Chairman Dato Asri Hamidon said "DNB remains on track in its efforts to bring the best, competitively-priced technology and solution to drive 5G adoption nationwide. I thank the Malaysian Communications and Multimedia Commission (MCMC), and the Mobile Network Operators (MNOs) for their continued support and guidance."
DNB CEO Ralph Marshall said "DNB is aligned to global industry best practices which allows for better risk and performance management. In addition to the technical and commercial proposals, long-term socioeconomic commitment was a key dimension in the evaluation process. Viability of this approach is key to the execution of our 5G nationwide network rollout.
DNB will collaborate with the MNOs to identify key verticals, to co-create unique, resilient, and proprietary applications for the consumer, enterprise, and government segments. At the same time, we will provide infrastructure and technology services to support and enable businesses as well as government capabilities, open new opportunities, and most importantly, meet changing customer needs."
Commenting on the appointment, Ericsson President and Chief Executive Officer Börje Ekholm said "Ericsson is delighted to partner with DNB to deploy 5G for Malaysia. The faster connectivity speeds, ultra-low latency, and greater bandwidth of 5G for mobile broadband will empower Malaysia to quickly close the digital divide. As a platform for innovation, 5G will also enable Malaysian entrepreneurs to create future applications for the benefit of consumers and businesses in the country. To this end, we will collaborate with DNB on a 5G Experience and Innovation Lab, to fast track the adoption of 5G use cases.
Unlike existing 4G networks, Malaysia will assign the 5G spectrum to DNB, which is a single government-owned special purpose vehicle to build and manage the national 5G network. Other telcos including Maxis, Celcom, Digi and U Mobile will then tap onto DNB via a wholesale arrangement to offer commercial 5G services. According to the MCMC, the single-entity approach will allow all telcos equal access to 5G and they can focus their efforts on improving existing 4G services and fibre networks under the JENDELA plan.
Related reading