In a new blogpost by Microsoft, they seemed to have acknowledged the backlash they got after the mess and confusion cause by not only their hardware requirements for Windows 11, but their own PC Health Check tool too.
First off, Microsoft appears to justify their surprisingly strict Windows 11 hardware requirements by mentioning that the higher specs were needed for a better experience. According to them:
"Windows 11 is designed and built as a complete set of experiences, unlocking the full power of the PC our customers have come to rely on, including in areas like security, reliability, compatibility, video conferencing, multitasking, playing, creating, building, learning and more.

We need a minimum system requirement that enables us to adapt software and hardware to keep pace with people's expectations, needs and harness the true value and power of the PC to deliver the best experiences, now and in the future," – Microsoft blogpost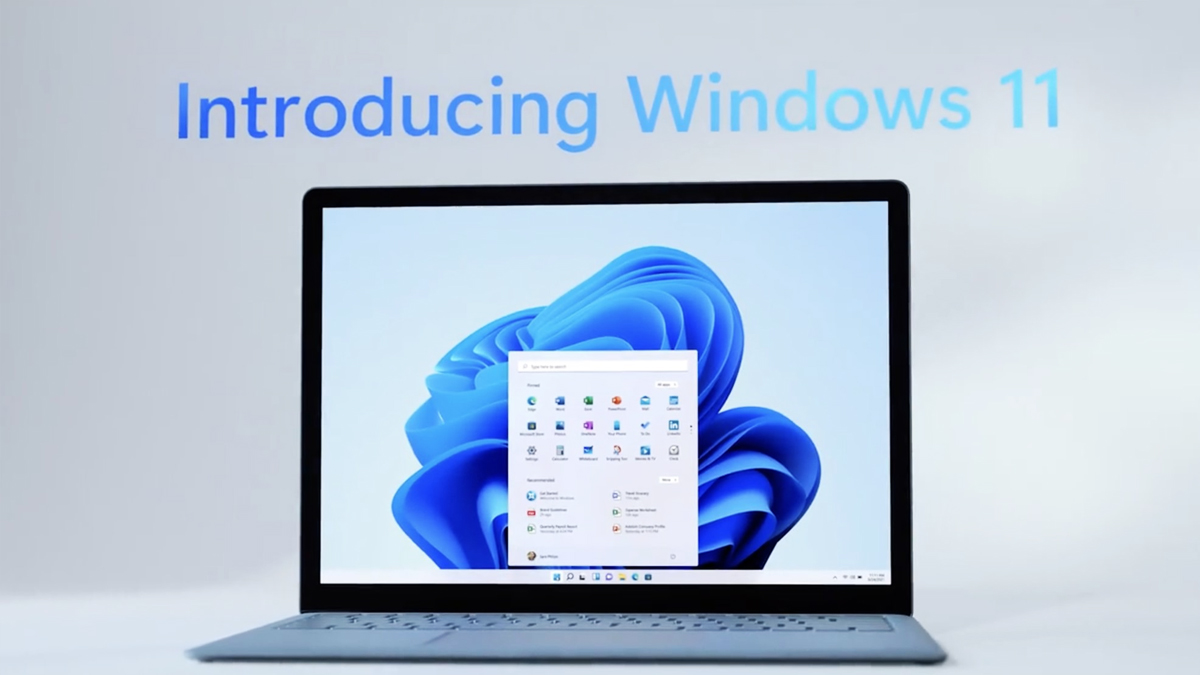 In line with their goals, Windows 11 needed three key things: security, reliability and compatibility. For security, Microsoft wants people to have things like TPM 2.0 and Secure Boot as their tests show that having all these stronger features can reduce malware by up to 60%. Reliability meanwhile requires CPUs that are part of their new Windows Driver model which are also supported by their hardware partners. And finally for compatibility, Windows 11's higher hardware requirements is to bring it in line with their own requirements for Office and Microsoft Teams.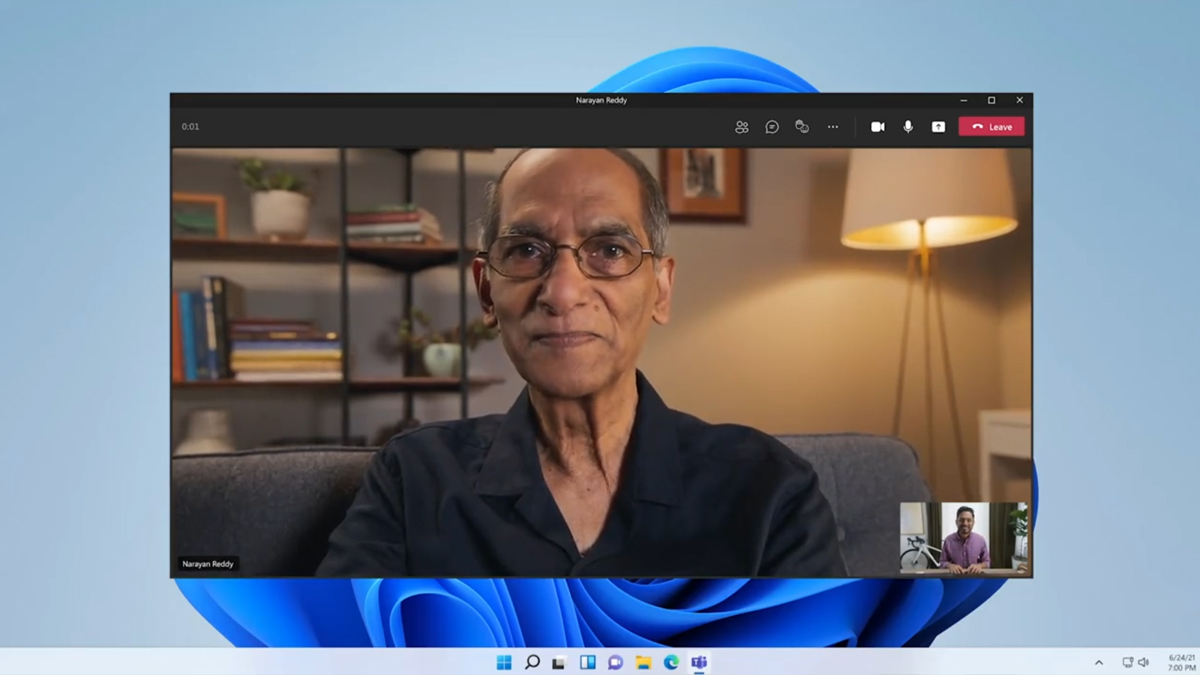 Microsoft looked at the available hardware in the market, and decided that machines with 8th Gen Intel, AMD Zen 2 and Qualcomm 7 and 8 Series processors onwards are definitely sufficient in meeting their three key criteria. However, they added that they will be testing devices with 7th Gen Intel and AMD Zen 1 to determine if those meet their needs for Windows 11 too. As for now though, Microsoft hasn't released any results, stating that they'll update users on their testing over time.
Many were surprised originally surprised that Microsoft will cut off Windows 11 for users with CPUs older than 8th Gen Intel silicon. Most CPUs from the last 5 to 7 years already have firmware TPM integrated into it, while it also didn't make sense that a high-end 7th Gen Intel CPU wouldn't be able to support Windows 11, considering that entry level 8th Gen Intel chips made it into the compatibility list.
Microsoft also removes PC Health Check app
Meanwhile, the controversial PC Health Check App has also been temporarily removed. Microsoft states that they have seen the feedback, and admits that the tool wasn't good enough. They add that they will get it fixed and available for users to download again this fall.
"Based on the feedback so far, we acknowledge that it [PC Health Check app] was not fully prepared to share the level of detail or accuracy you expected from us on why a Windows 10 PC doesn't meet upgrade requirements.

We are temporarily removing the app so that our teams can address the feedback," – Microsoft blogpost
While you can still cross-reference your own computer specs against the Windows 11 minimum requirements on their website, the PC Health Checker app no longer has a download link available. Instead, you'll see a 'coming soon' in the PC Health Check section:

For context, Microsoft's began right after the Next Generation of Windows event, when they released the hardware requirements for the upcoming Windows 11 operating system. Not only did they initially state that TPM 1.2 was required before then changing it to TPM 2.0, the PC Health Check app on the Windows 11 page was also highly criticised by users.
While it was supposed to scan your computer's hardware and report back whether it would support Windows 11 or not, many were getting a false negative as desktop PCs especially don't have TPM 2.0 turned on by default, even though their processor has it. To make matters worse, the tool also didn't tell users what Windows 11 requirement they were missing, leading many to believe their system couldn't support Windows 11.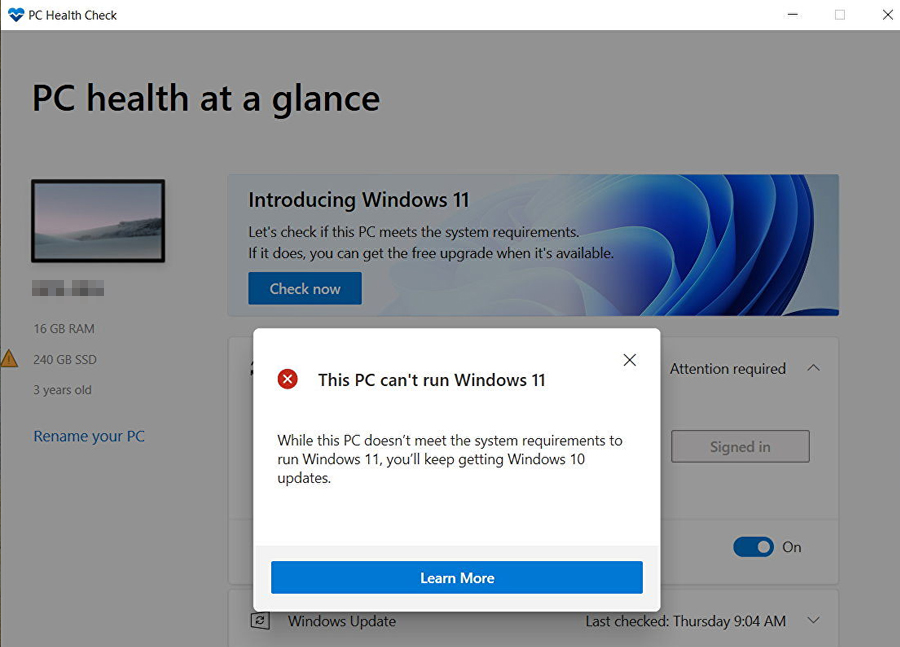 On the bright side, if you yourself would like to test out Windows 11 on your own hardware, you can do so now. The first Insider Preview for Windows 11 has just been launched, so you no longer need to rely on sketchy leaked ISO files of Windows 11 on the internet to try it out. You can find the Insider Preview on the Windows Insider website.
[ SOURCE, IMAGE SOURCE 2 ]
Related reading